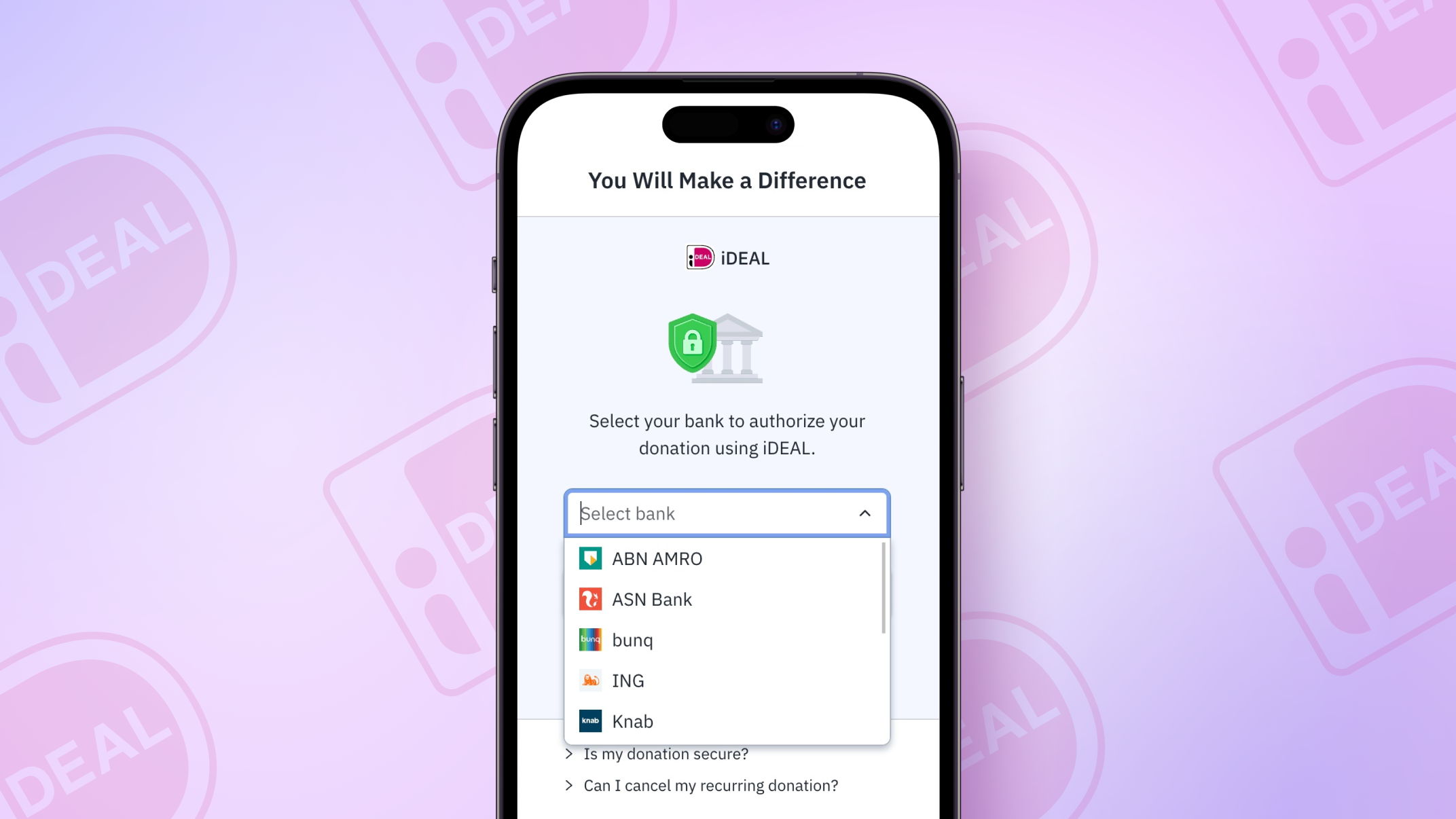 Head of Product Experience
If you're fundraising in Europe or Singapore, you can now use Fundraise Up to accept donations from Dutch donors using iDEAL, a popular payment method in the Netherlands.
iDEAL enables donors to give online using their bank credentials. All major Dutch banks support iDEAL, making it the most popular online payment method in the Netherlands. In fact, 57% of online transactions within the country are completed using iDEAL.
While iDEAL is broadly supported, we've specifically enabled it for charities operating in 23 European countries and Singapore. These are countries where iDEAL is most likely to be selected by donors at checkout. For charities, this approach balances providing a breadth of donation options with optimizations around conversion.
How to enable iDEAL
Already using Fundraise Up? Check the feature documentation for iDEAL to confirm that it's available in your country and then head to Settings > Payment options > iDEAL in your account.
And if you're not yet using the platform, get started by talking to our sales team.
---
About Fundraise Up
Fundraise Up is a technology company unlocking the world's generosity potential by optimizing how people give. Our donation platform helps nonprofits engage more supporters and grow revenue by providing easy ways to increase conversion, enable modern payment methods, and personalize the giving experience for every donor. Fundraise Up is the partner of choice for UNICEF USA, The Salvation Army UK, American Heart Association, and other impactful organizations across the globe.
Stay connected
Get updates and insights delivered to your inbox