Message Customization
Keep the emotional connection going
Don't let your donor experience "emotional disconnect."
Tell your branded story on the spot.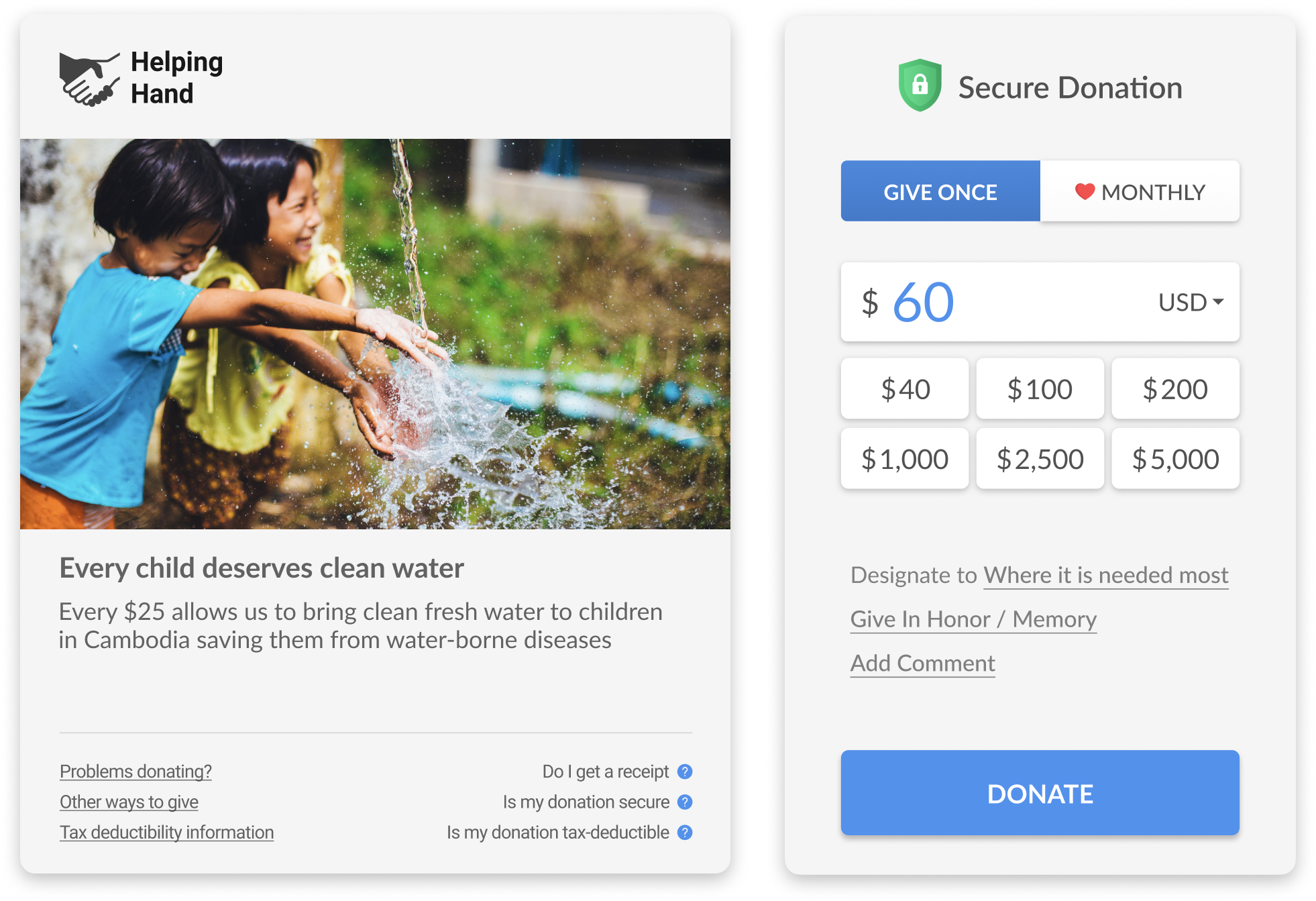 Branded elements
Elements are building blocks for your website's donation ask and act like donor magnets. They attract the donor's attention and help motivate them—from checkout launchers to goal counters. Test your donor messaging.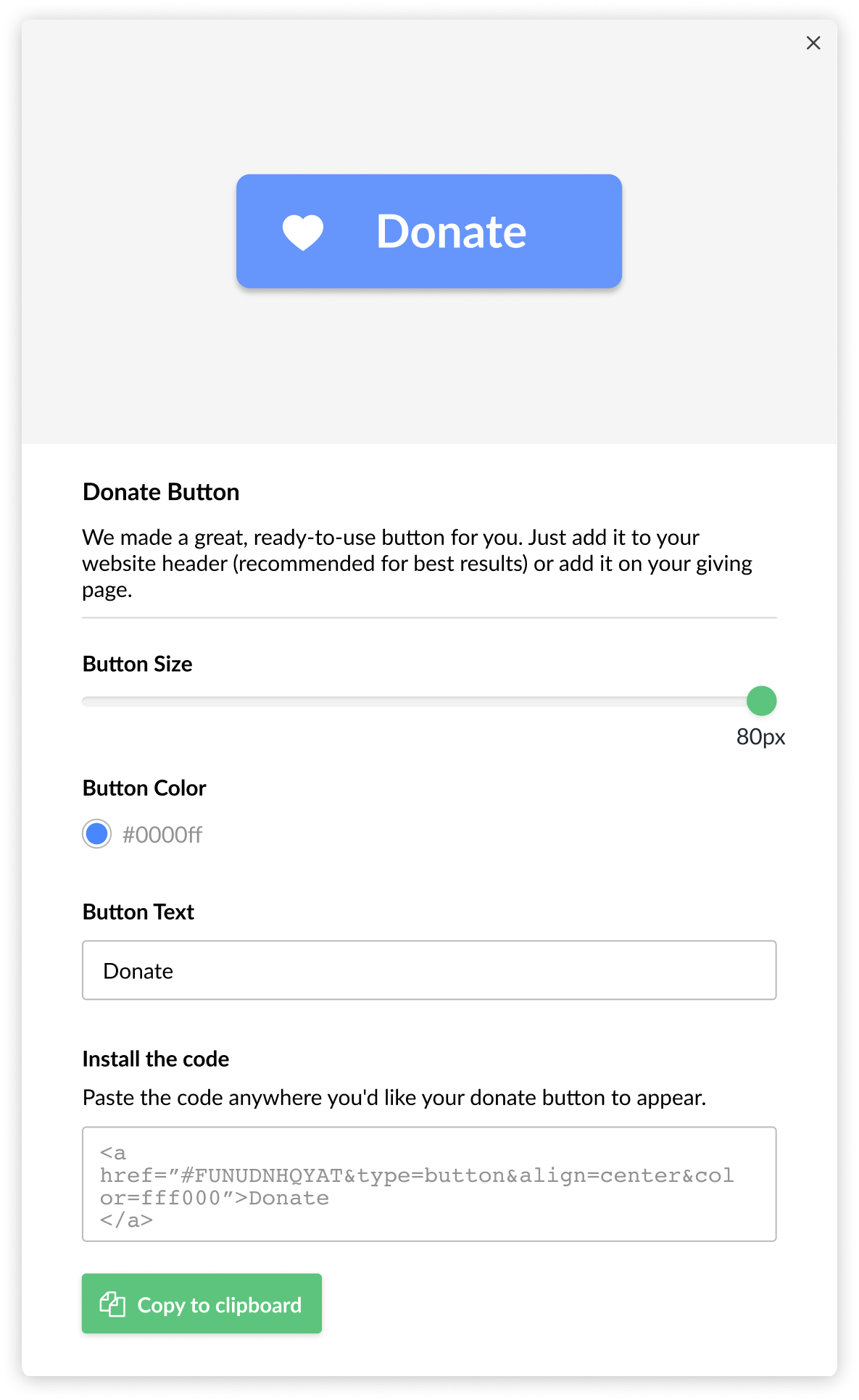 Branded email
Build confidence with your donors by ensuring all touch points reflect your brand messaging.