Disabling overlay Elements
We designed our global elements to be easy to use and to maximize donation conversion, so they are enabled by default. However, if you would like them to stop showing on your site, here's how they can be turned off!
From your Fundraise Up dashboard, go to Elements, and look for the elements you would like to disable. You can filter by element type to find them easier; in this particular case, if you want to turn off any "popup" style elements, you most likely want to find and disable/archive any Social Proof or Reminder elements.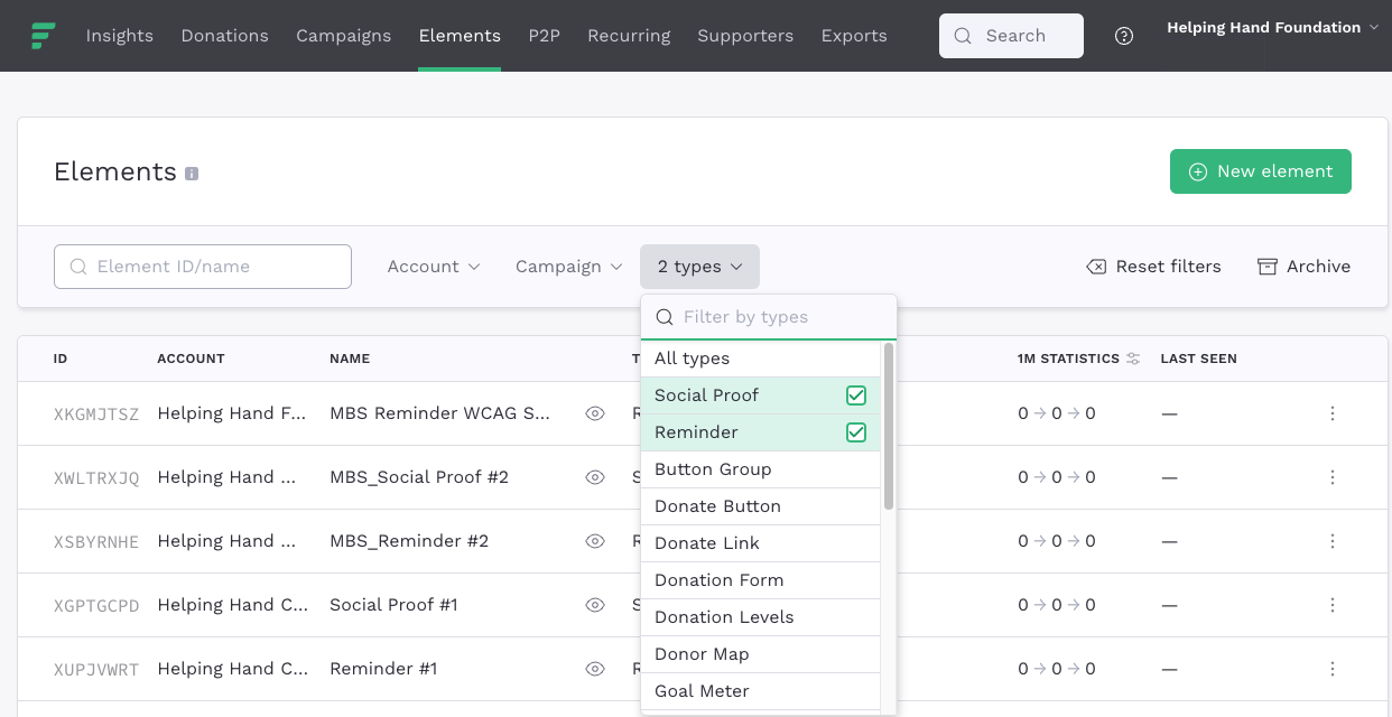 You should now see a list of all your Social Proof and Reminder Elements. To disable them, click the three-dot/kebab menu on the right of the element, and click Archive. Your element will stop showing on your website after a few minutes.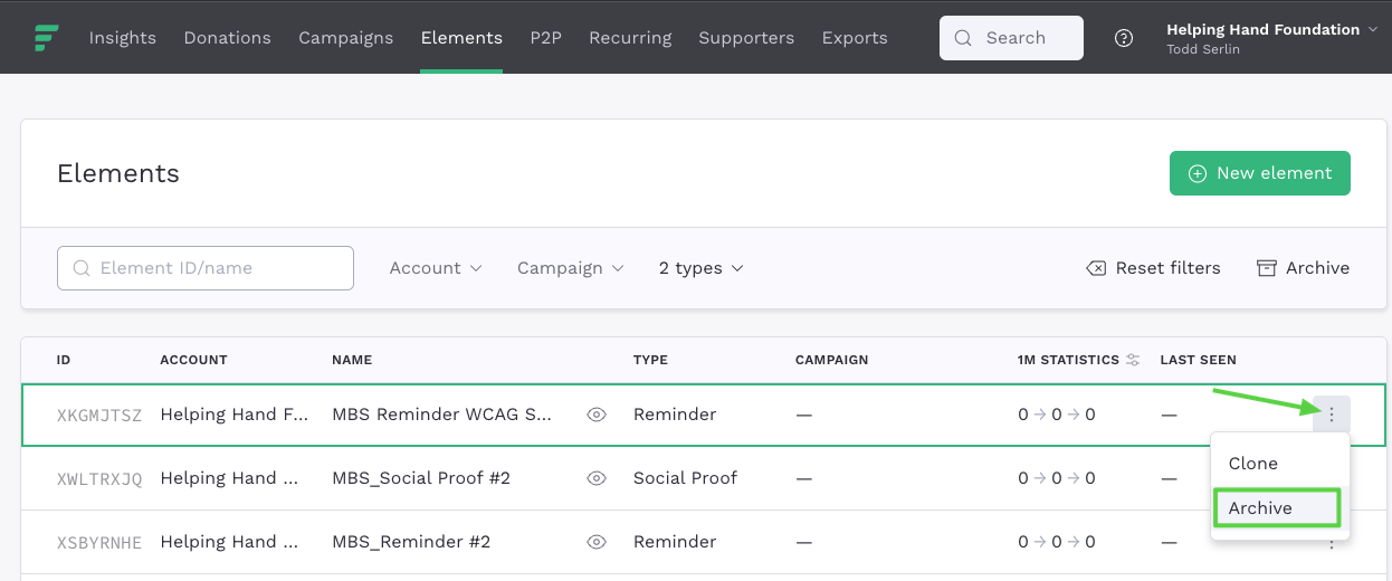 For more information on the use of elements, please refer to our Elements Docs article!