Modifying questions
How can I edit custom Questions asked during Checkout or P2P setup?
The questions interface for your campaigns and elements offer options for your questions, but does not offer edit functions for existing questions. If you don't see what you need, there is more functionality available in Settings.
Suppose you have a campaign that has a required question on how the organization can contact the donor, and you would like to add another checkbox, Social, to this question.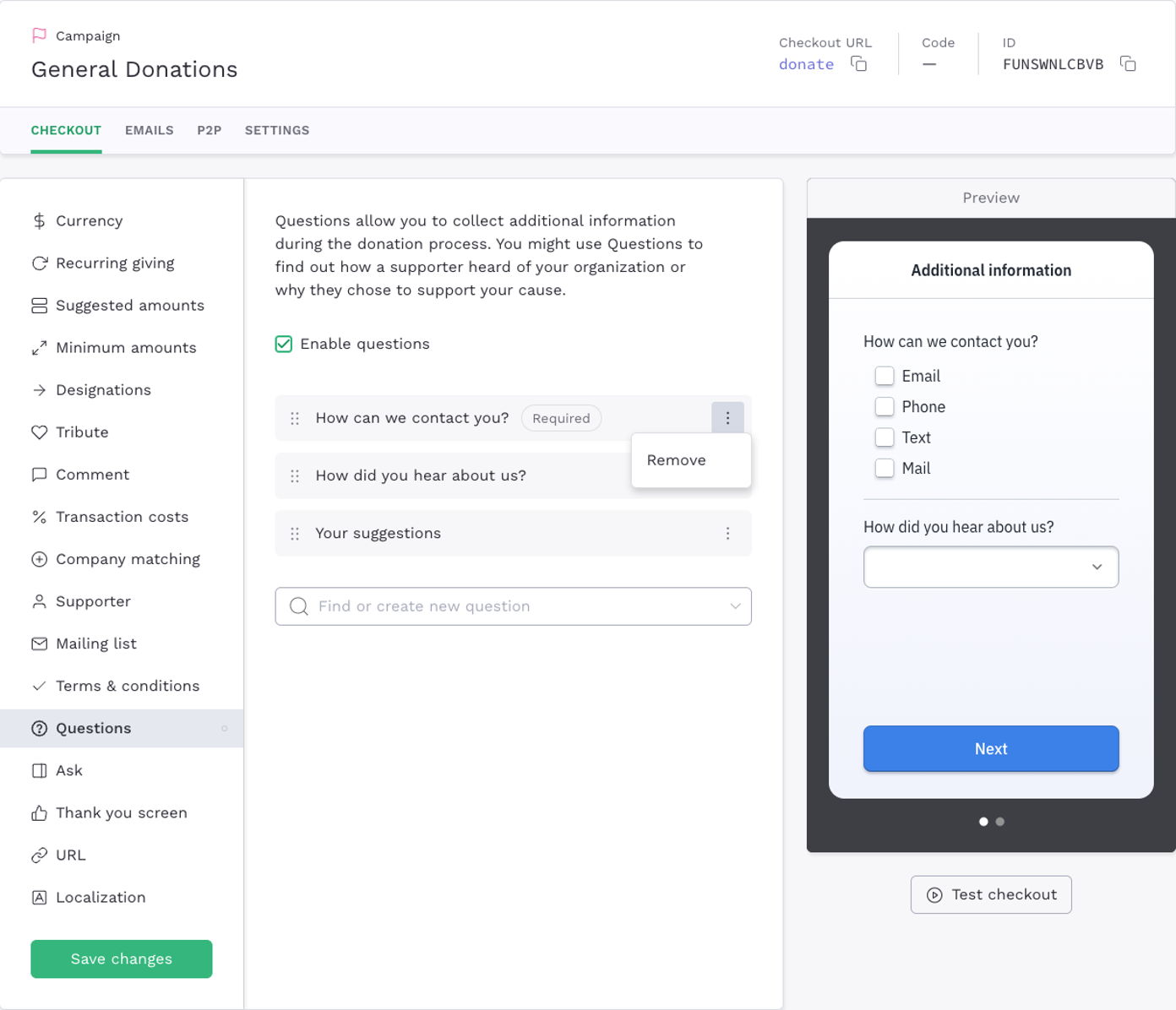 Editing existing questions cannot be done in the editor for a campaign, but it can be done from your Questions page in Settings.
In Settings > Questions, click the kebab menu of the question you would like to edit.
Under the Edit question menu, you can add additional options for your question, depending on the Question type.