Setting offline amounts
Can I set an offline amount to be reflected in goal meter elements?
You can either enter an offline amount for each campaign, or you can fill an Add Amount value on Goal Meter or Stat Counter elements directly.
Under each campaign's settings tab, you can include totals for the Offline amount and Offline donors who contributed.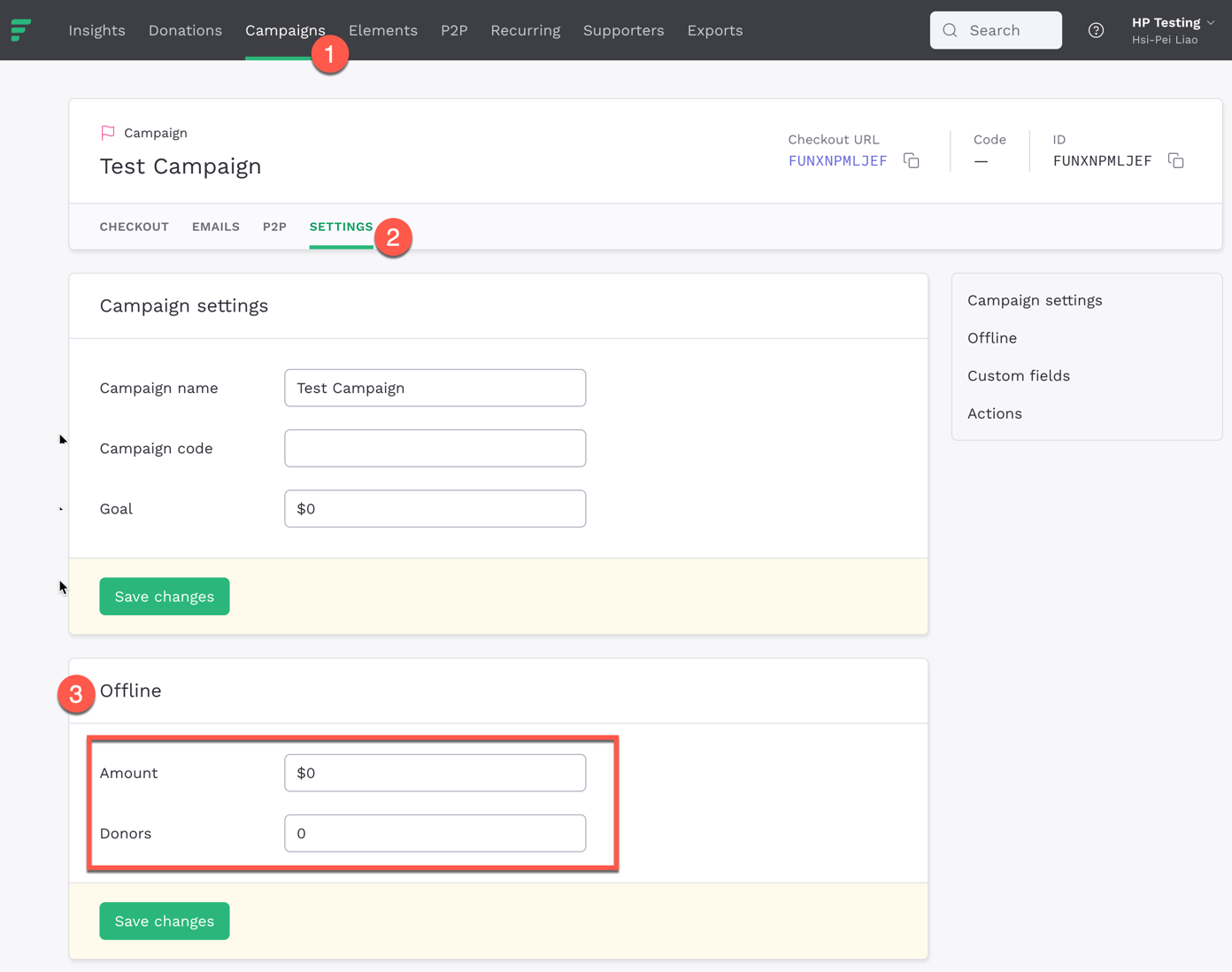 Additionally, for each element which displays calculated totals, you can increase the calculated total even more by filling in the Add amount field.