Transaction sync statuses
How can I check my donations sync statuses?
Each donation has a section showing its status with regards to any connected integrations. Additionally, each integration has a sync log showing all attempted syncs.
To see the sync log for a given integration, navigate to that integration's settings page under your general settings.  Click on your CRM integration of choice and scroll to the Sync Log portion of the page.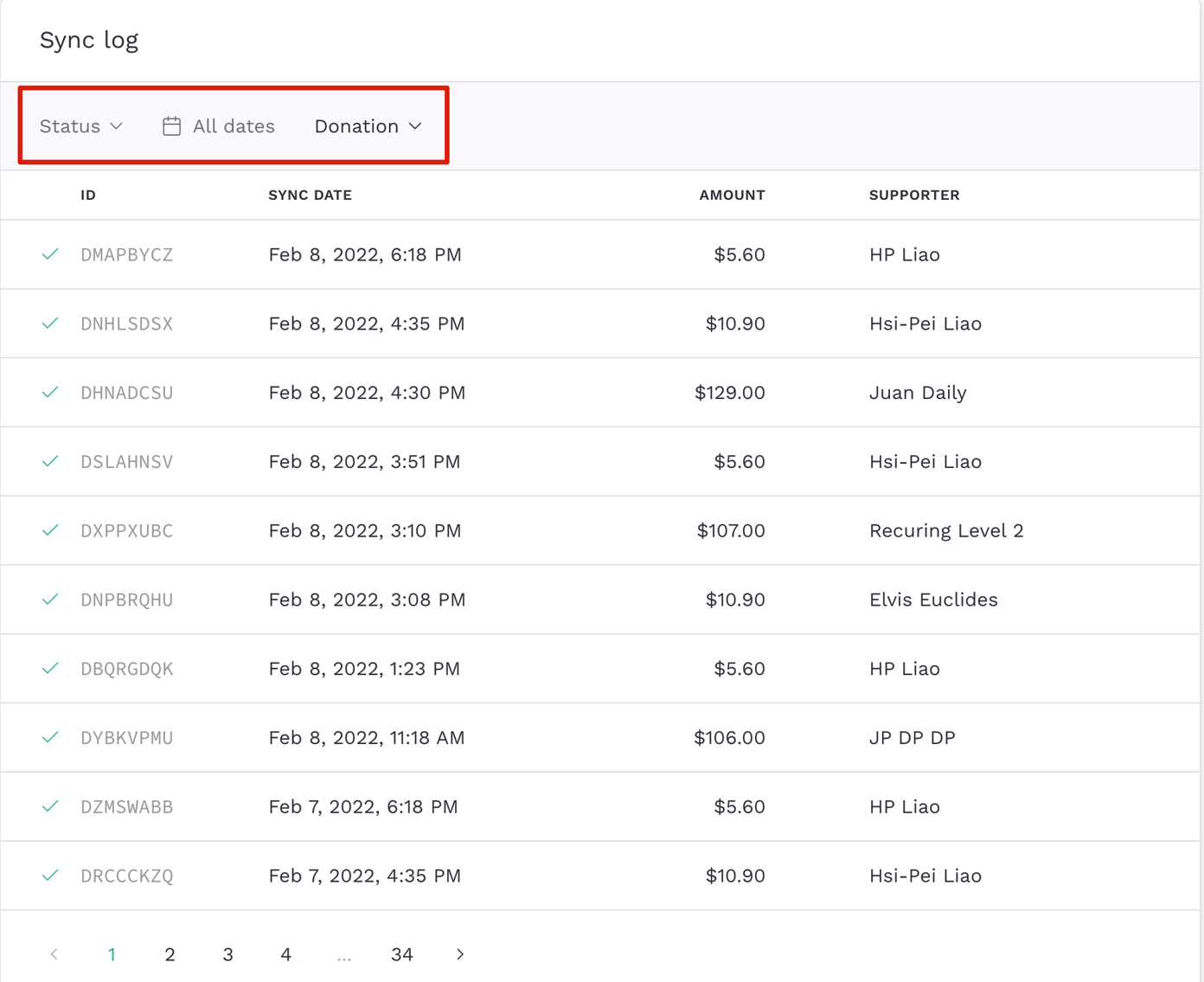 In the sync log, you can filter attempted syncs by status, attempted sync date, and donation type. Please note that the date is the date the sync was attempted, not the donation date.