Donations
The Donations dashboard displays each Donation's date, account, donation amount, supporter, and campaign names.
Filters
Campaign Selection
By default, you will see all donations for every campaign. Selecting the Campaign option will bring down a drop-down menu where you can search for a particular campaign by name, code or ID. Archived campaigns will show up in a grey font with a small archive box icon next to their name.
Date Range Selection
By default, all donations will be shown from all dates. You can create a date range on the calendar, or select a pre-set timeframe such as "Yesterday", "Last 7 days", and "This year".
Statuses Selection
You may review the different types of transaction Status like "Success" or "Failed" by clicking on the All Statuses option.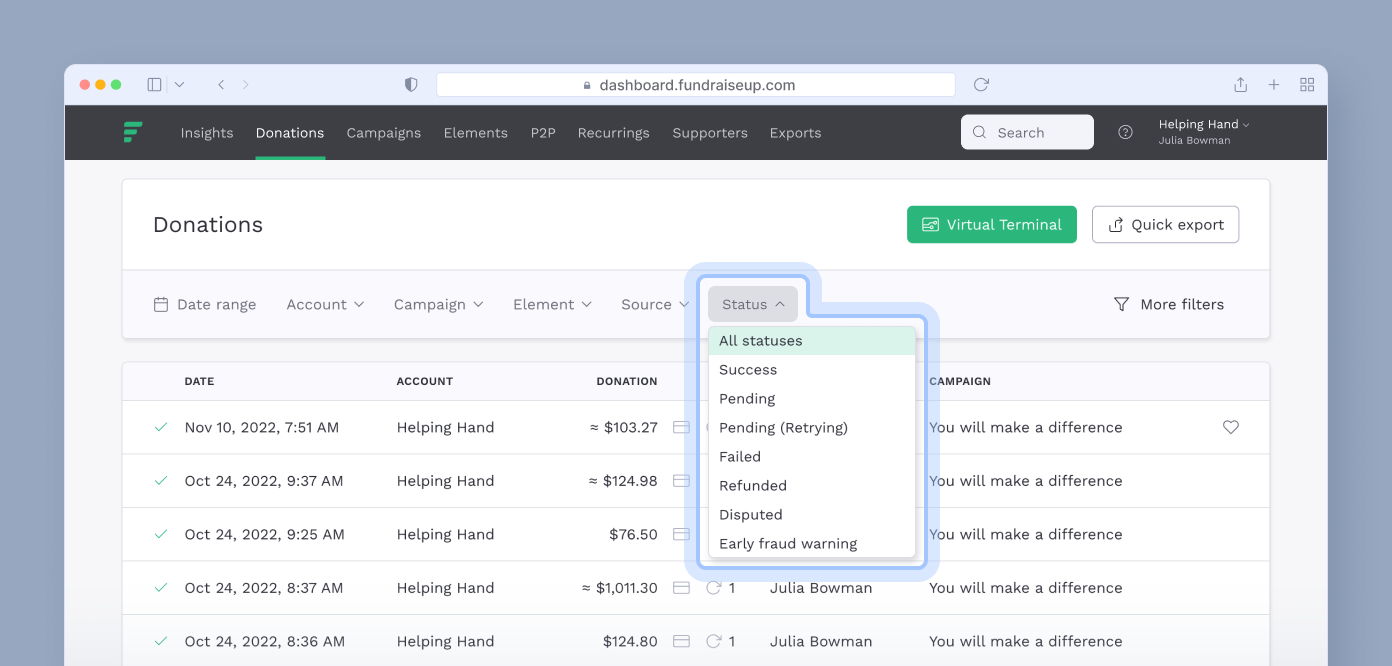 More Filters
Clicking the More Filters button will display additional options that can help you narrow down your criteria even further.
The additional filters include the following.
All supporters names search fields
Type of transactions which are One Time or Monthly
Designations listed by name or searchable by name, code, or ID
Payment type (Credit Card, Apple Pay, Google Pay, PayPal, ACH, Plaid, and Click To Play)
P2P Fundraiser
Tribute checkbox
Comment checkbox
Employer checkbox