How can I reconnect my 360MatchPRO integration?
If you have disconnected your 360MatchPRO integration with Fundraise Up, it can be easily restored. The process for reconnecting depends on the type of your 360MatchPRO account. To reconnect, you will need to access your API Keys and enter them on the integration page in our dashboard: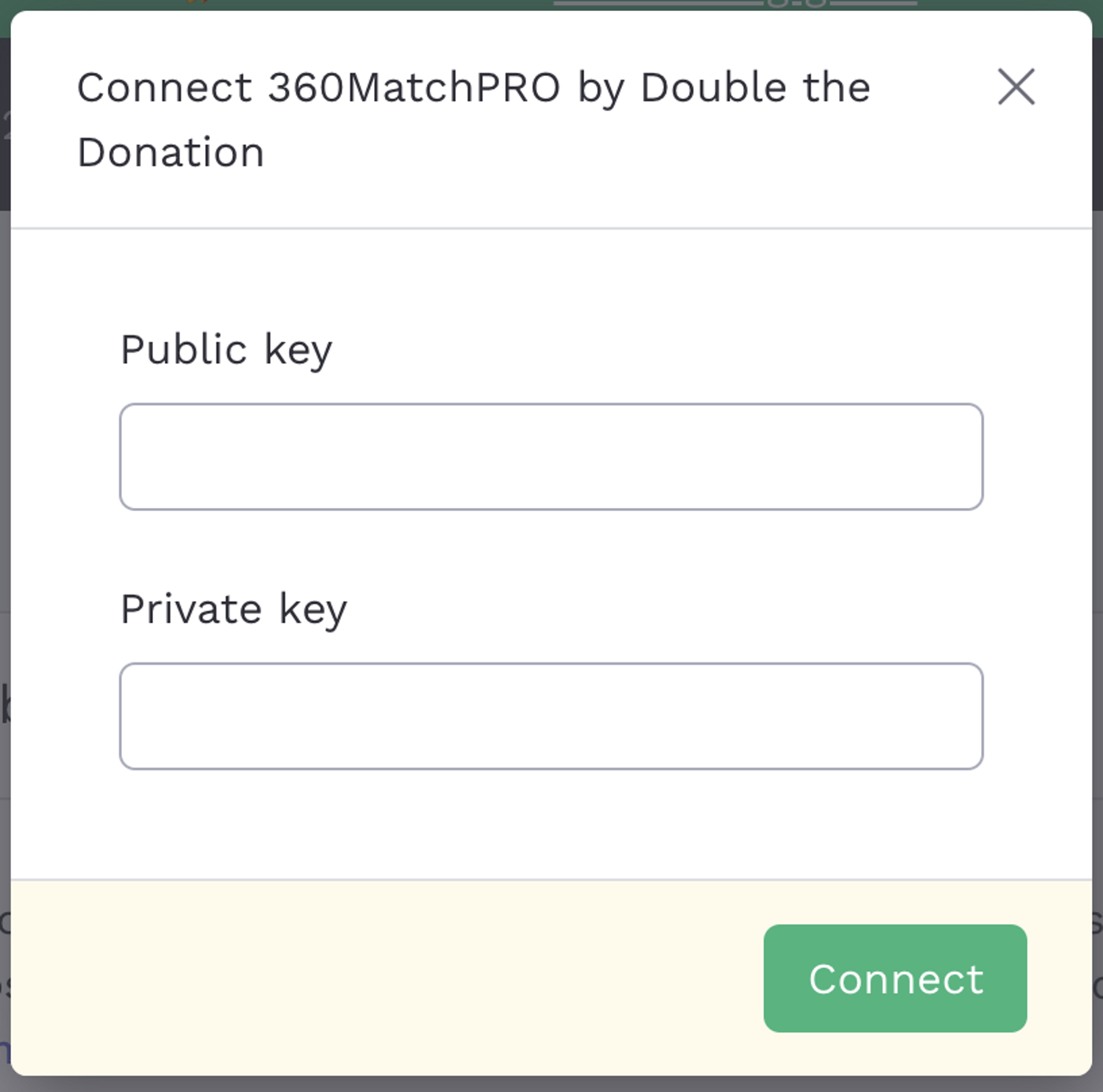 You can find these keys in the settings of your 360MatchPRO account. Here's the complete guide on accessing API Keys from there. If you created your 360MatchPRO account through Fundraise Up and only have plugin settings, our support team can retrieve your API Keys from our database. Contact us for assistance, and we'll be glad to help you in timely manner!