Creating a combined Stripe and Fundraise Up financial report
If you need to create a report that has Stripe payout information alongside Fundraise Up information, follow these instructions.
First, log in to your Stripe account
Click Reports in the top navigation
Click Financial Reports in the left hand menu
Click Payout Reconciliation in the page navigation
Use the date controls to choose the date range desired
Scroll down to "Payout reconciliation" and click Download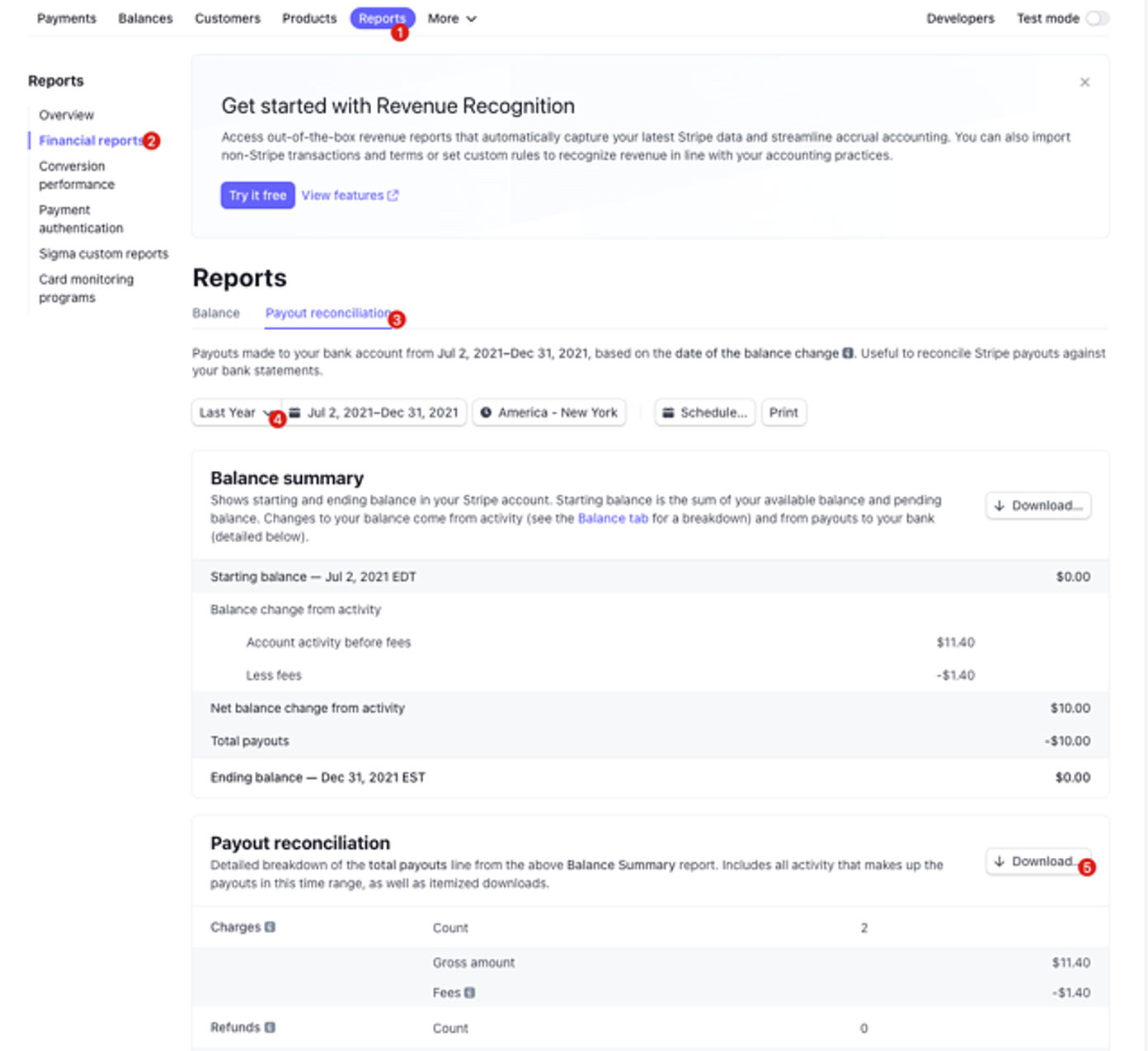 In the Download Report screen, choose Itemized under Report format
Under columns, choose all
If you click the show button next to Columns, you will see a list of all columns possible in the export with checkboxes. To ensure that Fundraise Up information is in the export, look for under "Payment Metadata". Make sure the fields you need are checked on

Click Download to download a .csv file.
If you find that you need additional Fundraise Up information in this spreadsheet, what you can do is export a Fundraise Up export of donations including the column "Payment ID". Then, match the "Payment ID" in the Fundraise Up sheet to the "Charge ID" in the Stripe sheet!