Can I use GIFs in Fundraise Up email templates?
Fundraise Up supports animated GIFs for your campaign emails. Add some extra emotion-triggering graphics to your emails and get more clicks through. Or, just add a nice touch.
On Fundraise Up, animated GIFs work just like any other image. Upload them to the Content Header image section. There is one rule though:
Do not crop the image after uploading. This will reprocess the image, and it will become static.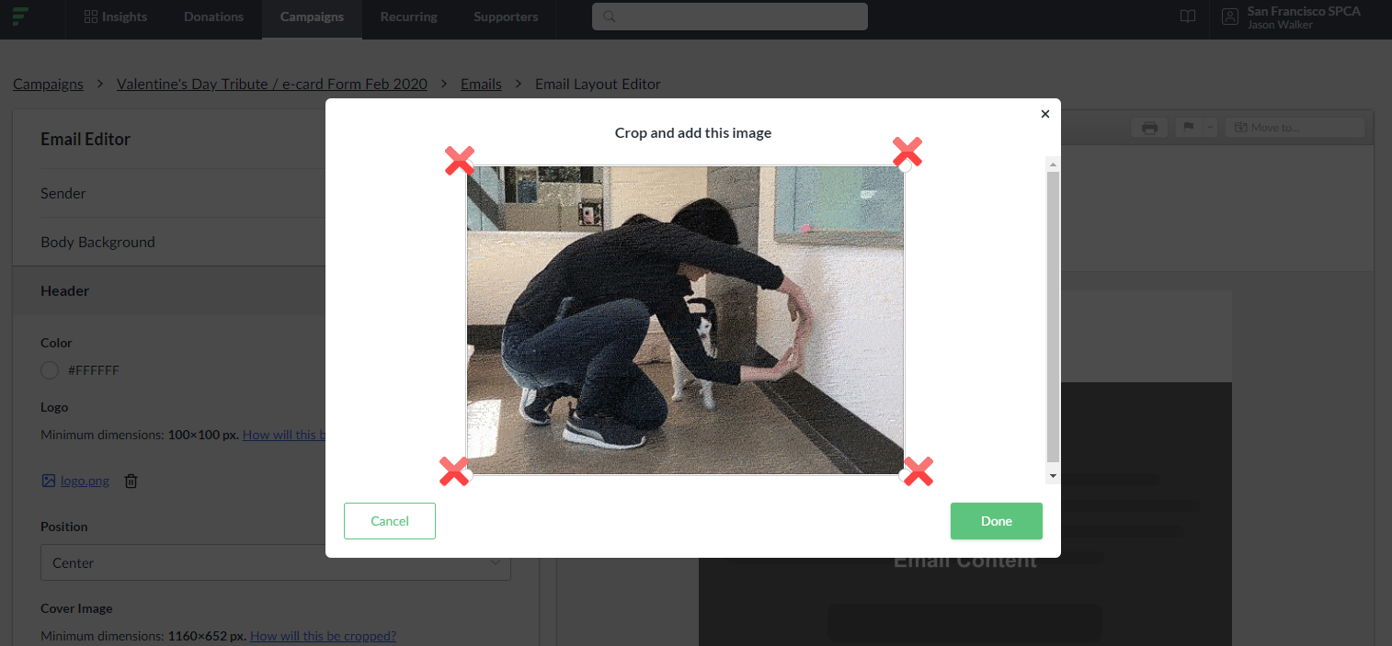 Want to use animated GIFs but don't know where to get them? Try Giphy.com