Accessing payouts in Stripe and PayPal
Fundraise Up never holds your funds.
All donations are sent immediately to Stripe and PayPal (depending on which payment option your donor chooses).
You can control the frequency and settings of payouts from those respective platforms.
Stripe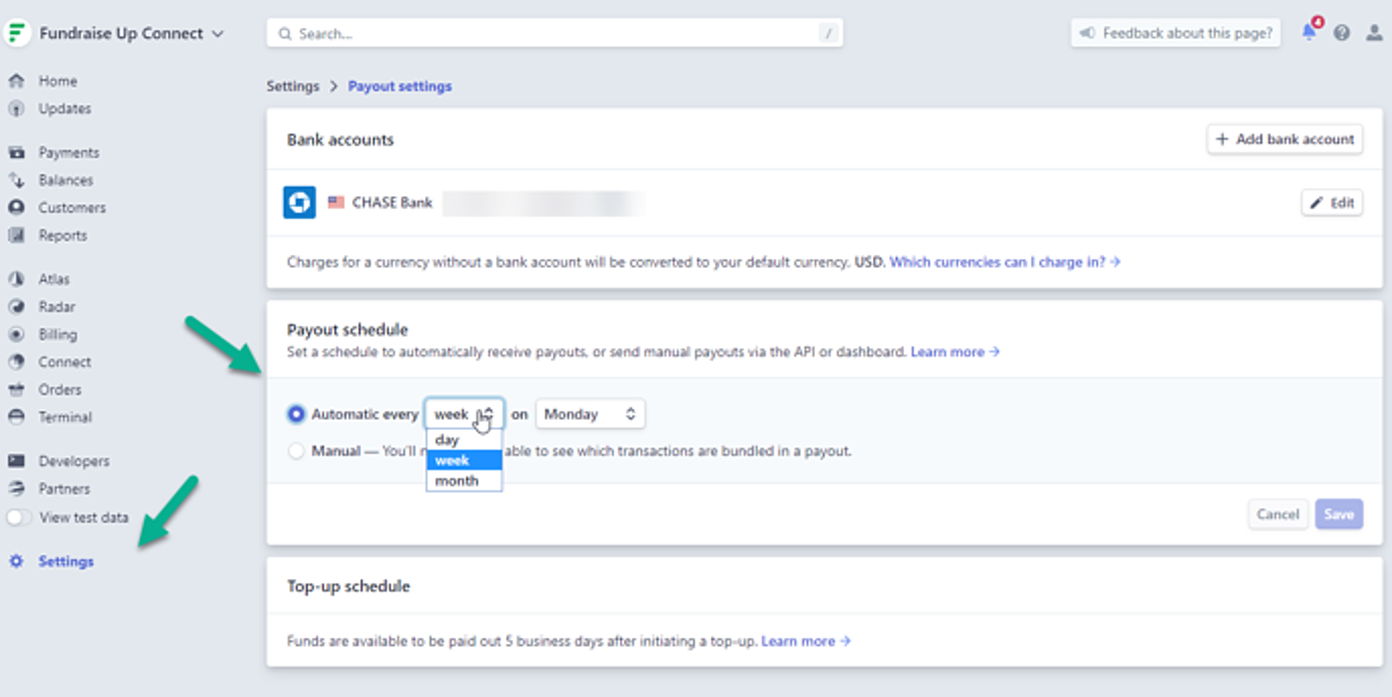 On Stripe, you can set up automatic deposits at a frequency of your choice (daily, weekly, monthly).
PayPal
PayPal offers monthly automatic withdrawals to your bank account, or you can perform this procedure manually any time you like. See more on this link.