Does my organization need to be a registered 501(c)(3) charity to use Fundraise Up?
Do I have to be a 501(c)(3) to use Fundraise Up?
Ideally, yes. But we can work with some other cases also.
All default language in the platform and donor experience refers to donations and often them being tax deductible.
You can install and use Fundraise Up if you take donations and are not a nonprofit (e.g. waiting for your 501c3 approval or a 501c4). But there are no customizations or changes to the platform to facilitate non-nonprofit entities beyond the below.
To disable some hard-coded mentions of tax deduction, you'll uncheck this box under Settings > Account.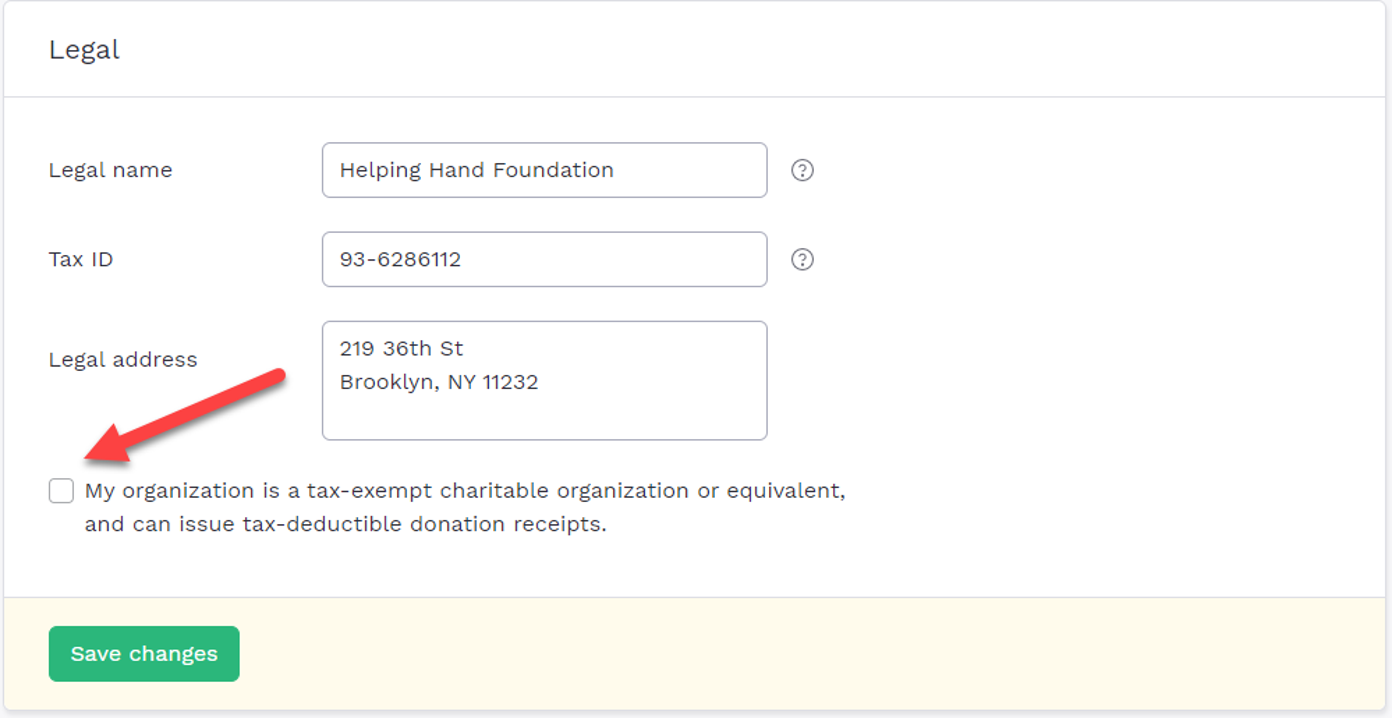 Beyond this, you may need to adjust some default content on the receipt and emails to remove language around gifts being tax-deductible.