Canada compatibility
Canada Compatibility and Fundraise Up
Fundraise Up works with many Canadian nonprofits, and one of the first questions always is: Is Fundraise Up CRA compliant?  The answer is yes, and we're happy to go into detail as to why.
There is often a lot of confusion for Canadian nonprofits around what software they can, or can't, use. Fundraise Up works with many leading Canadian nonprofits in a compliant way. Let's look at some of the main concerns – and myths:
Tax Receipt Format and Information
Where the Data Resides
Other Canadian Features
Everything below applied to nonprofits connected to Fundraise Up that are registered and residing in Canadian territory and provide a CRA tax ID.
---
Tax Receipt Format and Information
The tax receipts Fundraise Up issues for Canadian nonprofits are 100% compliant. These include all particulars, including a link to the Canada Revenue Agency, donation/receipt IDs, and authorizing signature (upload your organization signature).
Note that if your organization is marked as a charitable organization, your donation forms will be set to automatically require Mailing Address so that any tax receipts you generate, in our platform or externally, can include that address and thus be compliant for Canadian donors. This behavior is enforced across your account as long as the charitable organization box in the Account settings is checked.
Example: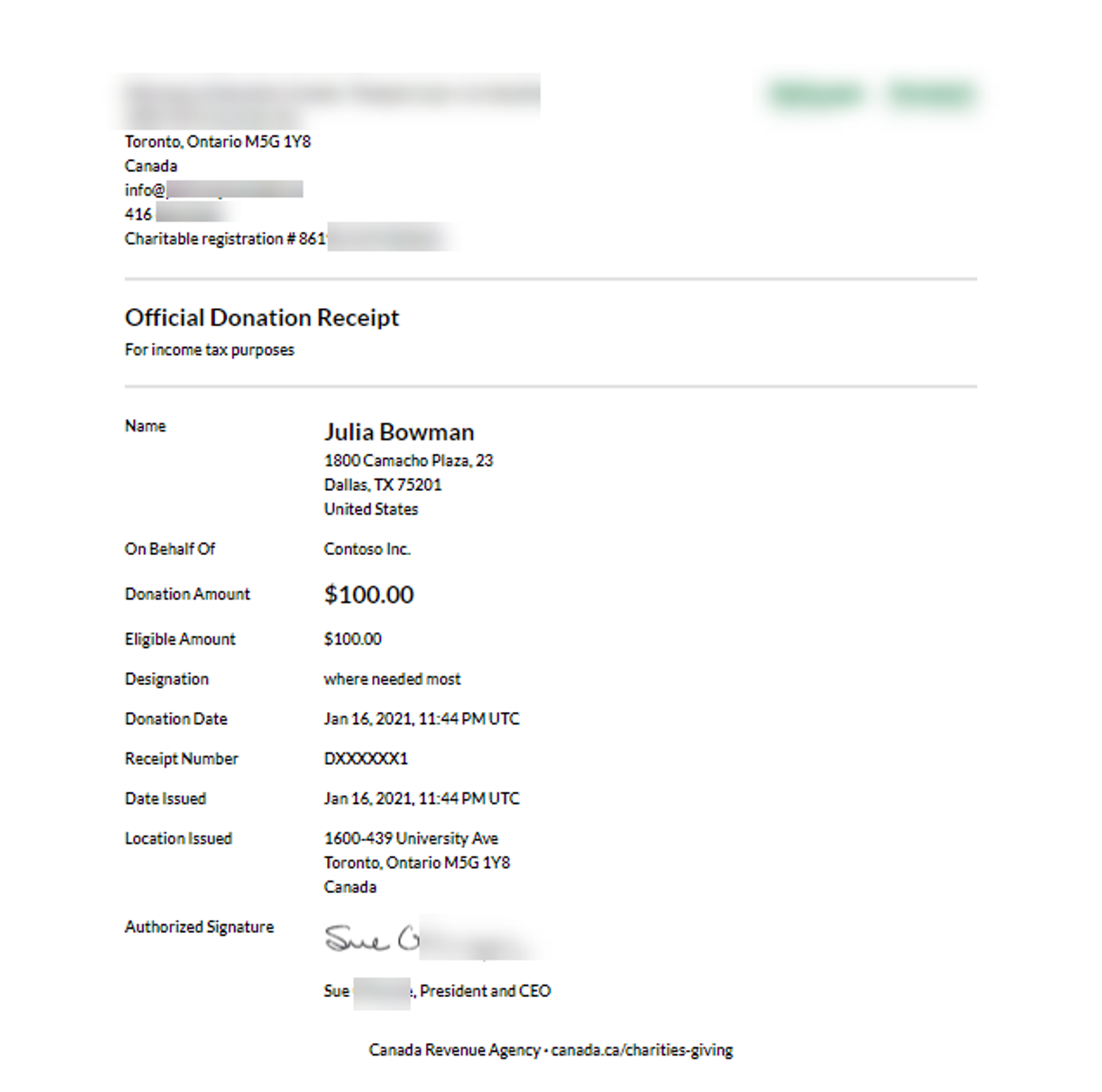 We work closely with Crowe Soberman LLP to ensure that our receipting meets CRA compliance. As part of this work, we have received confirmation that the receipt number can be a unique alphanumeric ID and does not have to be a numerals-only sequential ID per se.
---
Where The Data Resides
Fundraise Up complies with the CRA requirement by having data servers in Canada. You can verify this by viewing our IP address and the related location.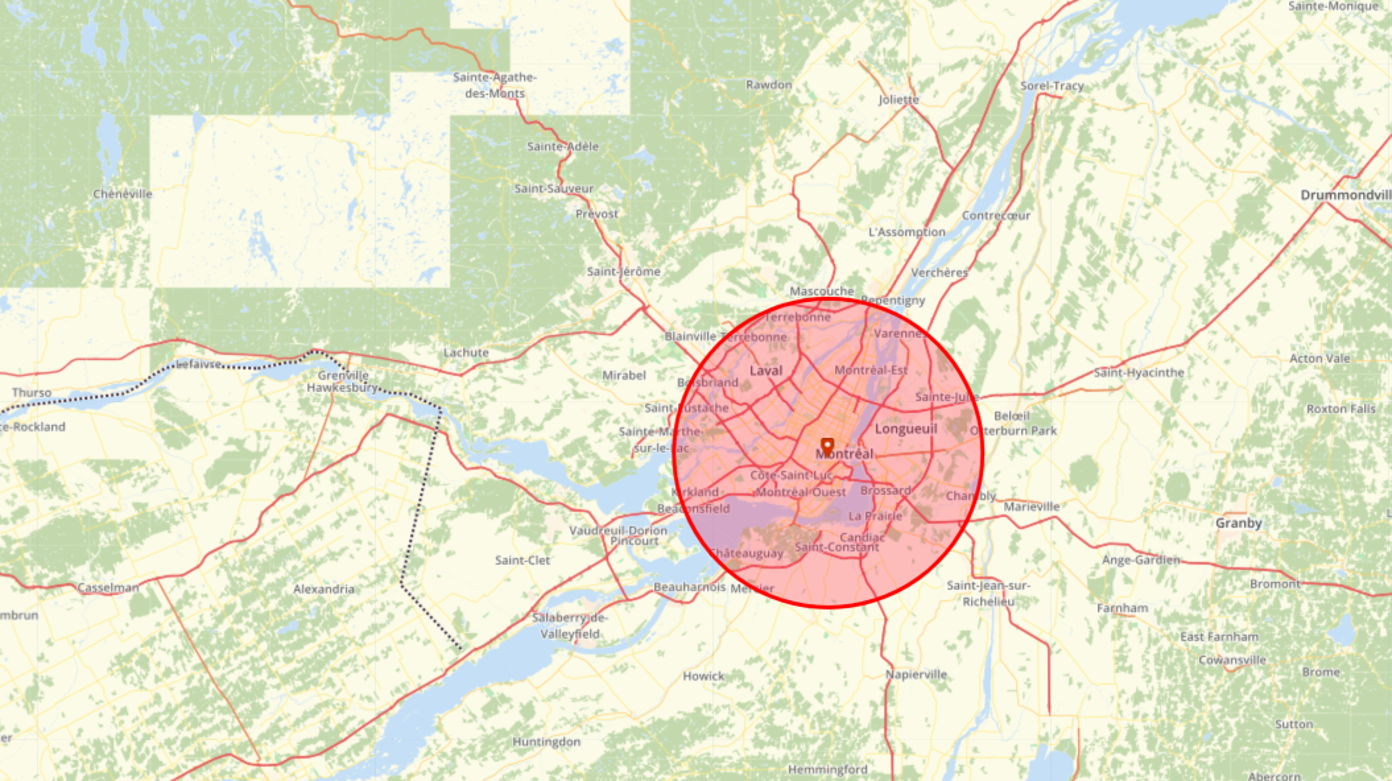 Let's start with some basics, however. Cloud computing and servers mean that most of the technology used, and the nature of the internet itself, means that almost all data will pass through global networks and much of the data that is stored on cloud systems (Google, Facebook, PayPal, Netflix, etc.) is not stored in Canada and certainly not stored solely in Canada.
For example, 90% of the websites we review that belong to nonprofits looking to have all data reside in Canada, are actually hosted in another country even if the hosting company is based in Canada. Curious about your website? Check here.
Fundraise Up operates on cloud-based servers. This means that while the data does reside in Canada, it also resides in other places. This is the core benefit of cloud computing and servers as it creates a more elastic, robust, and dependable infrastructure.
The CRA does require that the data be stored securely in Canada. However, it does not explicitly state that the data must only be stored in Canada.
Another great resource: TechSoup Canada: Privacy and Data Concerns for Canadian Nonprofits
---
Other Canadian features
PAD (Canadian Bank Payments)
Fundraise Up accounts with a Canada-based Stripe account are able to enable PAD as a payment option, allowing donors to give directly from their Canadian bank accounts.