Troubleshooting errors in Virtual Terminal
What does the error "This Connect account cannot currently make live charges." mean?
This error often means account verification in Stripe is required.
If you cannot process any donations and notice the following message in Virtual Terminal:
This connect account cannot currently make live charges. The 'requirements.disabled_reason' property on the account will provide information about why this account is currently disabled. If you are a customer trying to make a purchase, please contact the owner of this site. Your transaction has not been processed.
Example error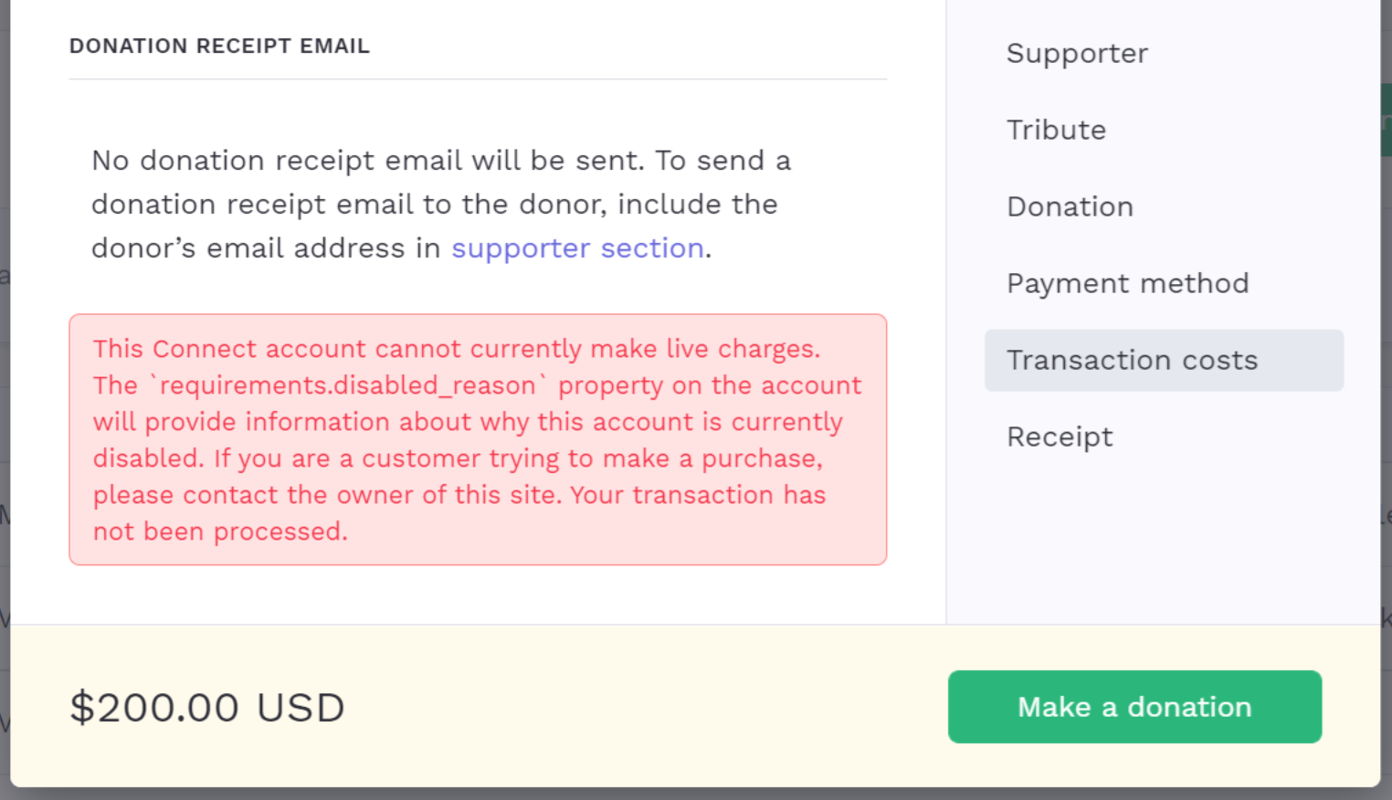 Please review your Stripe account, as you may need to verify some details for Stripe to reinstate your account to continue accepting transactions.
Example Stripe message