4 reasons why off-site donation form redirects are disrupting your nonprofit
Apr 20, 2022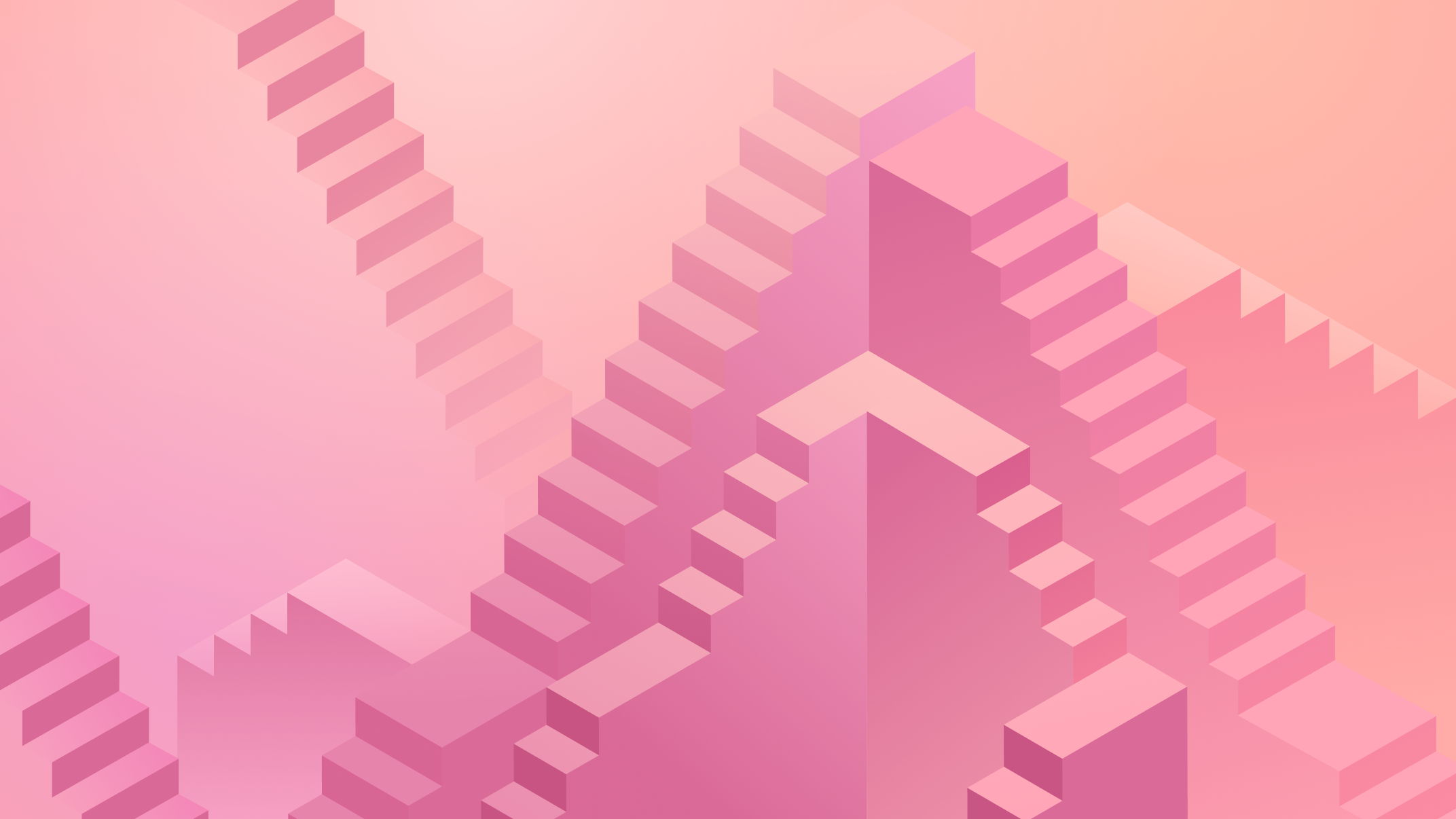 Your donors are your nonprofit's biggest asset, helping carry out your critical mission through their support and generosity. But remember, they're more than just donors. When they're not supporting your mission, they are consumers who are receiving hyper-personalized experiences from their favorite brands. From effortlessly signing up for monthly subscriptions to their most-used items to paying for weekly groceries with a quick click of a button from their preferred digital wallet, this level of instant gratification is the new standard for exemplary service.
Due to this growing innovation, nonprofits are now under insurmountable pressure to provide the same level of online experiences as their for-profit counterparts but with a more restricted budget. With tech-forward businesses like Amazon and Starbucks providing the highest level of personalized and instantaneous checkout experiences, how can nonprofits compete?
Donation form redirects are often overlooked, but they are a major disturbance to the donor experience. To put it more clearly: If a website visitor clicks your donate button, and they are directed away from your website to another webpage where they have to fill out a cumbersome form, this is a disruption and can lead to donation abandonment.
Addressing this roadblock can significantly streamline your donation process, creating a more seamless experience that your donors will want to come back to. It'll put you on the map as a tech-forward organization that prioritizes the donor's time, making them feel seen and understood. More likely than not, they'll tell their friends and family — bringing even more supporters to your doorstep.
In this blog, we will address the following reasons why donation form redirects are detrimental to your nonprofit:
Off-site redirects interrupt the donor experience
Off-site redirects lower your donor conversion rate
Off-site redirects cause a lapse in your nonprofit's branding
Off-site redirects disrupt your analytics & tracking
1. Interruption in the donor experience
It should be no surprise that redirecting visitors away from your website to an off-site donation page or form causes an interruption in the donor experience. In today's digital-powered world, your donors are looking for the instant gratification that comes from any online experience. If your messaging on your website has touched them enough, they will be moved to take action immediately.
Imagine an interested donor is excited to give to your organization because your mission is deeply meaningful to them. However, after clicking the donate button, they are presented with an arduous donation process that redirects them to an off-site donation form taking longer than expected to load. There's a good chance that they'll abandon the donation midway through to find another organization with a better donation process. Or, they might begrudgingly complete the donation, but chances are they might not come back to give again.
Our research tells us that only seven in 100 people click a donate button, yet only one out of those seven will actually complete their donation. With such a small threshold to convert a website visitor into a donor, points of friction — like an off-site donation form redirect — are significant enough to sway the visitor from becoming a valued donor to one who abandoned their donation during checkout.
At Fundraise Up, we understand how vital the donor experience is to your nonprofit's success. With a donation process that is fully optimized and backed by data and testing, our donation platform ensures that when your donor clicks on the donate button, they're receiving an experience that is quick, simple, and personalized — no redirects involved.
Let's take a close look at an optimized donation experience in action: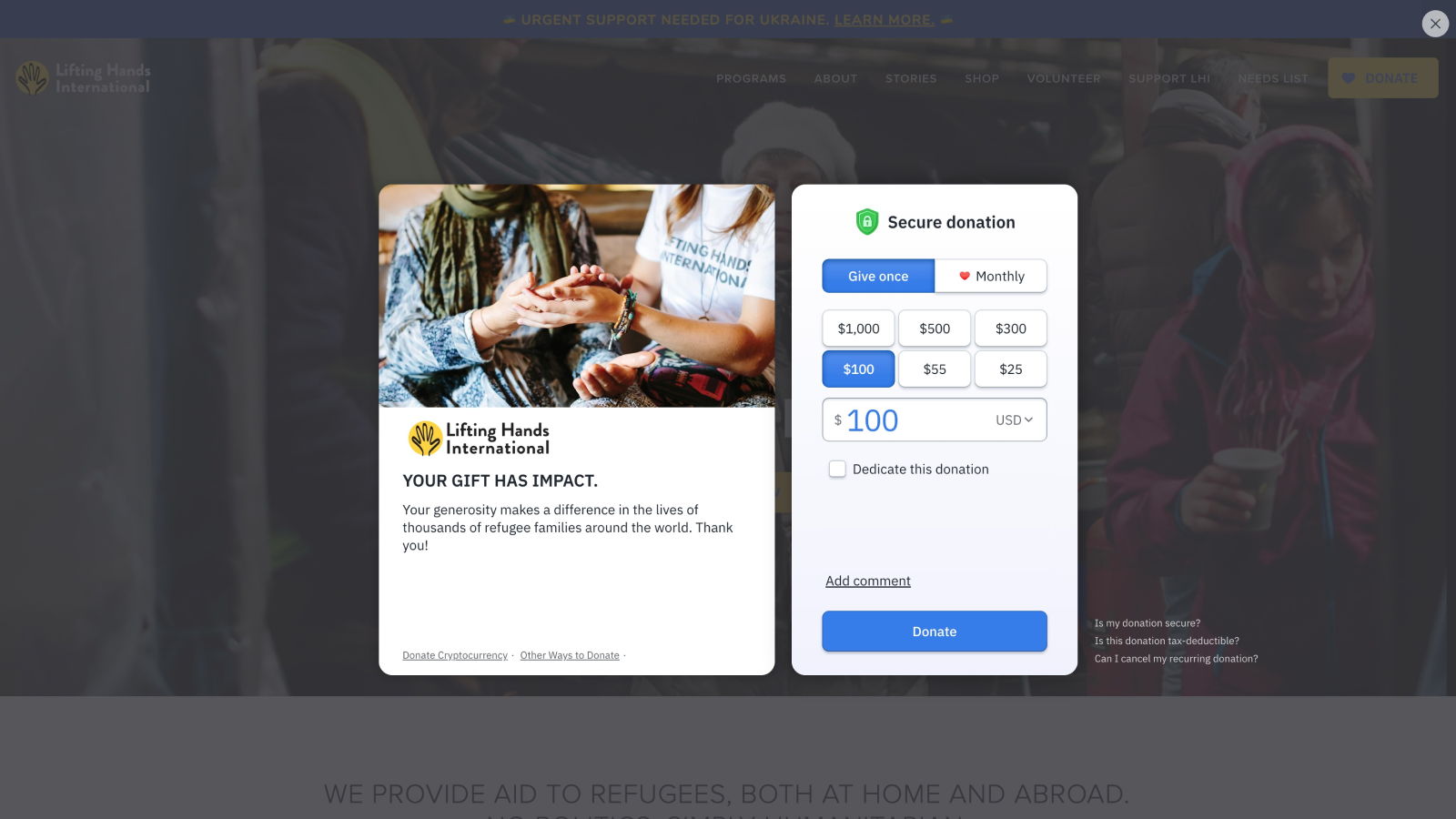 When an interested donor clicks on the yellow and blue donate button at the top-right-hand corner of Lifting Hands International's website, they are prompted with an on-site donation checkout. Additionally, if the donor exits out of the donation checkout because they want to learn more about your mission, there's a donation reminder at the bottom-right-hand corner for whenever they are ready to make that donation.
With the entire donation process embedded on the website, Lifting Hands International knows that its donation process is simple to navigate and to the point.
2. A lower donor conversion rate
Every time someone abandons their donation during checkout, your donor conversion rate is negatively impacted. Currently, the industry average for donor conversion falls somewhere between 15% and 17%. Intrusive donation form redirects and other factors — like limited payment methods, slow page load times, too many data fields, and language barriers — contribute to a lower donor conversion rate. In fact, our research has found that donor conversion drops at least 8% with off-site donation forms.
As a nonprofit, you want to do everything you can to lower donation abandonment and increase donor conversion.  For The Salvation Army UK, Fundraise Up's on-site donation ask — paired with a simplified AI-powered donation checkout — helped bring its donor conversion rate up to 49%.
3. Inconsistent branding
Is your donate button redirecting to a third-party's website? If so, this might be hurting how you convert new donors, as well as your relationships with existing donors. Research from Lucidpress shows that brand consistency increases revenue by 10% to 20%,  and it's a critical aspect of building relationships with customers.
Keeping your branding consistent across all channels is one of the most important things you can do to earn your donors' trust. Any lapse in branding could cause donors to question the legitimacy of your organization, especially when asking for donations. Your donors aren't going to care nor do they want to see that your donation form is powered by a third-party service. As a nonprofit, you want to take the credit for providing an exceptional donation experience, showing donors that you're keeping them top of mind and that you are taking into account their time, interests, and giving preferences.
Plus, there's a better chance that people will complete their donation if they know that their donation is going directly to the nonprofit of their choosing. This is why it's so important to have your branding front and center at every point of the donor journey.
To see an example of consistent branding, take a look at Boys & Girls Clubs of America: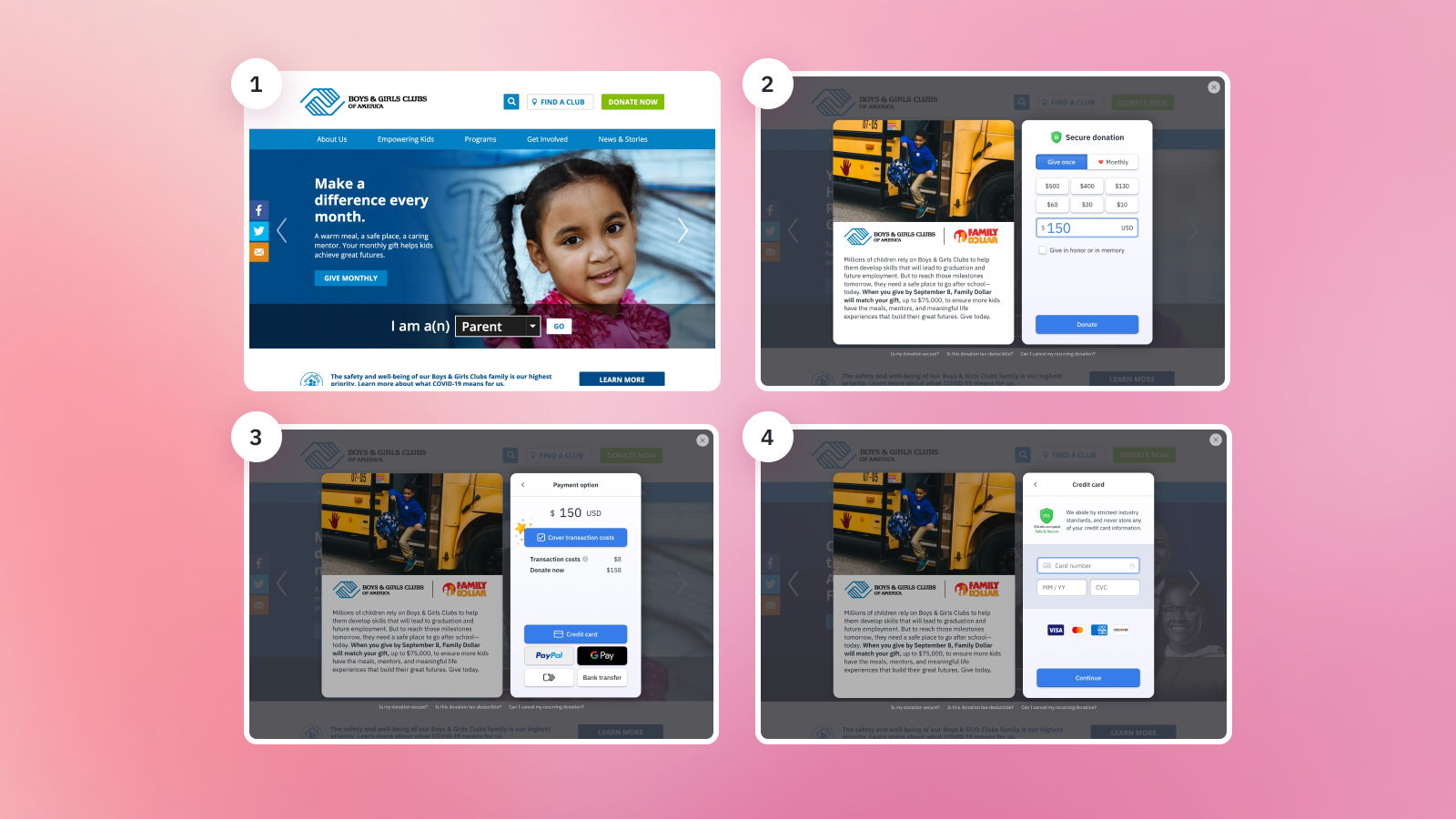 The potential donor is reminded at every step of the donation process that they are giving to the Boys and Girls Clubs of America. The organization does a great job at keeping its branding consistent — with its renowned logo, messaging, and photos reflected at each step. Plus, with Fundraise Up, the donor is kept on the same screen throughout the donation process, ensuring that each donor is receiving an experience that isn't interrupted by a redirect.
4. Disrupted analytics & donor tracking
Your nonprofit undoubtedly relies heavily on its marketing automation tool to gain full visibility into every donor's lifecycle. However, a donation form redirect could impact how your organization is able to track the entirety of the donor's lifecycle — especially if the redirect is leading the donor to a third-party website where you're unable to gain insight on whether the donor is completing their donation or abandoning the checkout midway through.
This also affects how you A/B test your donation form. Without insight into where donors are abandoning their donation, your organization is unable to pinpoint which part of the donation process needs improvement. To ensure that you have full control over your donor's entire lifecycle, keep the experience on your website and not someone else's.
Are you ready to learn more about how to streamline your donor experience without intrusive donation form redirects? Fundraise Up's fully loaded donation platform gives your donors a best-in-class giving experience that is a cohesive part of your website and has all the bells and whistles of their favorite brands — like AI-suggested giving amounts custom-fit to each donor. Schedule a call with one of our team members today.
Stay connected
Get updates and insights delivered to your inbox