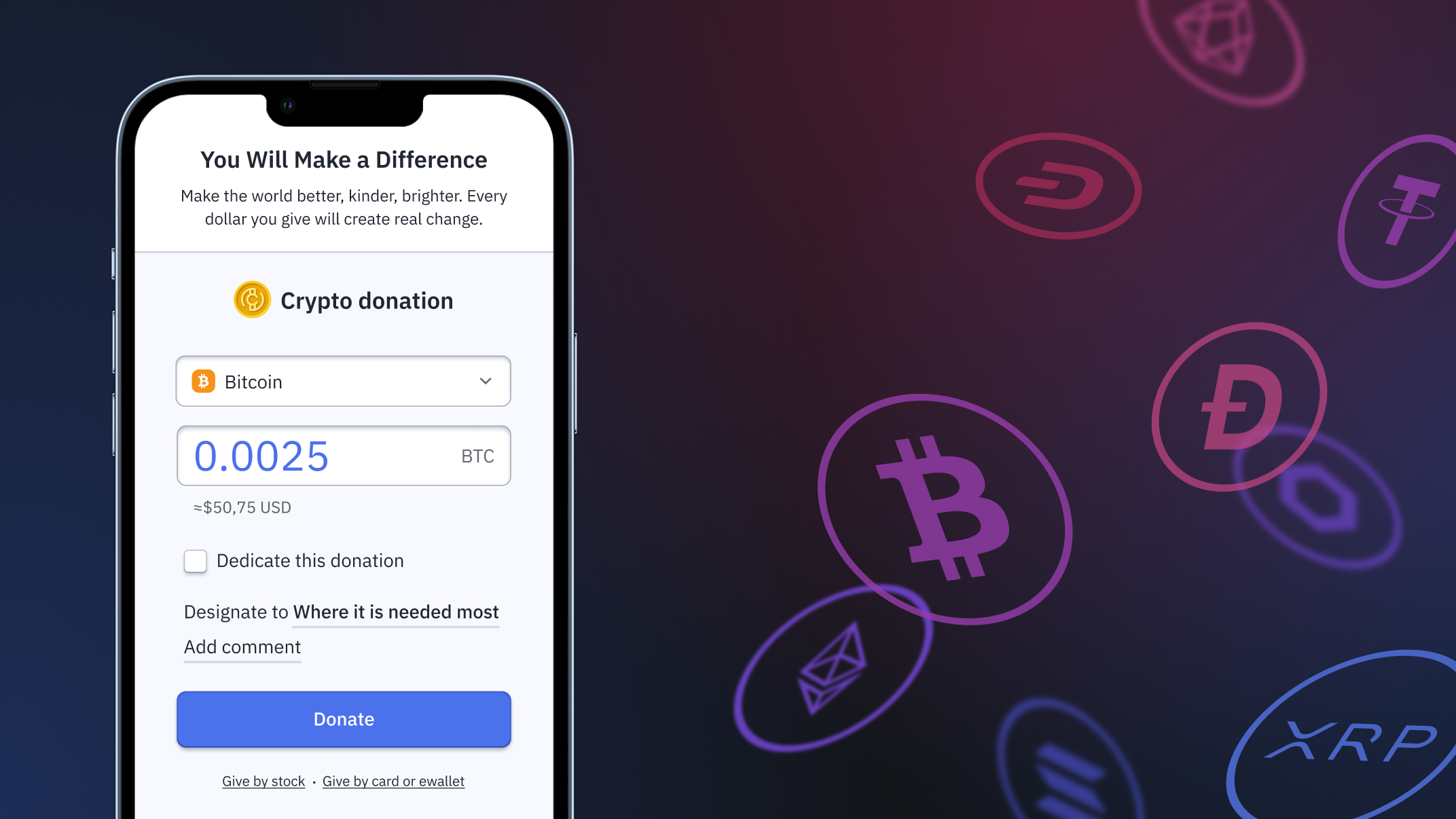 Cryptocurrency has grown at an accelerated pace over the past few years.  The market for crypto has hit over $1 trillion this year, and it's expected to significantly grow in the years to come. This rise has influenced more people to invest in the digital asset, who typically skew younger and often give larger gifts.
With crypto giving on Fundraise Up, nonprofits can:
Securely accept donations directly on their organization's website
Collect crypto, card, digital wallet, and bank transfer donations using one platform
Connect Fundraise Up to Gemini or Coinbase Commerce
Interested in learning more about Fundraise Up and how you can start accepting crypto donations? Or, already have a crypto account and want to see if you can accept donations through it? Contact your Customer Success Manager or schedule a call with one of our team members.
---
About Fundraise Up
Fundraise Up is a technology company unlocking the world's generosity potential by optimizing the way people give. The company's donation platform helps nonprofits engage more supporters and grow revenue by providing easy ways to increase conversion, enable modern payment methods, and personalize the giving experience for every donor. Fundraise Up is the partner of choice for UNICEF USA, The Salvation Army UK, American Heart Association, and other impactful organizations across the globe. For more information, visit fundraiseup.com.
Stay connected
Get updates and insights delivered to your inbox