Donor acquisition: The what, the why, and the how
Sep 1, 2022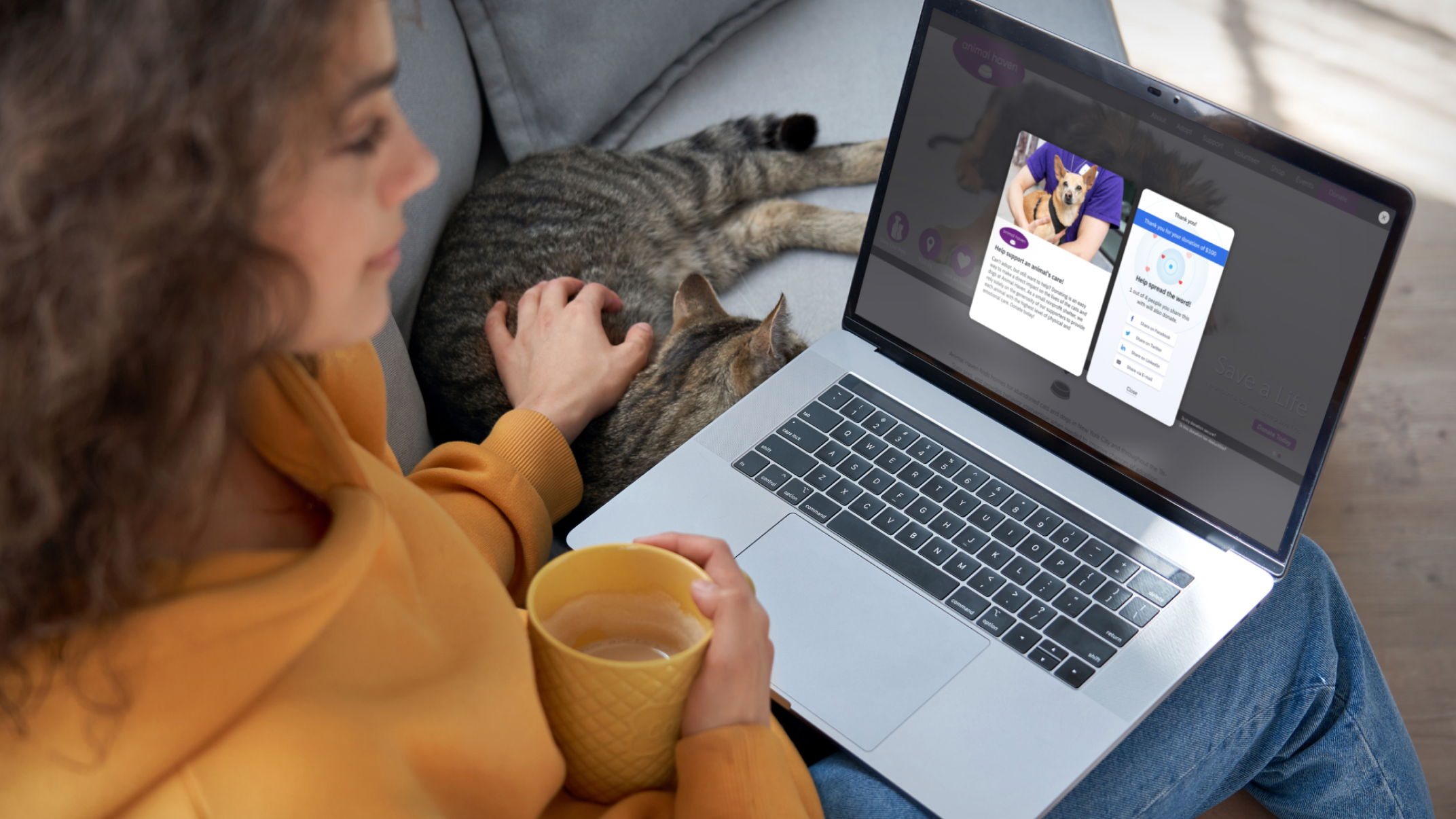 Lead Strategist and Founder @ Frontier Marketing
When charitable organizations come to work with us at Frontier, they generally want two things: to raise more money and to acquire more donors. Both are great goals for a charity. And when I founded Frontier in 2010, it was to help charities accomplish these two things both efficiently and effectively.
But when I dig deeper to see which goal they want to tackle first, they enthusiastically say, "Both!"
"Uh oh," I say in my head.
And here we encounter a common misconception about revenue and donor growth. Because while it would be great to grow your donor base and see immediate revenue gains, they aren't compatible in the short term.
Taking a step back — if your goal is increased fundraising revenue, you've got an important and stressful road ahead. But let me assure you: Revenue growth is achievable. My hope in writing this article for Fundraise Up is to give you the knowledge and tools to reach your goals.
To start, there's more than one marketing strategy to increase fundraising revenue. To list just a few:
Increase current donor giving
Improve donor retention
Acquire new donors
While a good annual giving fundraising plan pursues all three, the strategy that receives the least attention is donor acquisition. Why?
Two reasons:
First, donor acquisition requires trying something new. For most, this is difficult. This is particularly true in the charitable sector where organizations aren't rewarded properly for risk. Going from zero to one is much harder than going from one to two. It's going from nothing to something, and this is the greatest leap possible (see Peter Tiel's book).
Second, acquisition is a financial investment without the guarantee of a strong ROI — a daunting and anxiety-inducing prospect.
For Frontier Marketing, the agency I founded and where I lead strategy, acquisition almost always requires spending more money than you'll initially earn, which brings me to an important metric: acquisition ROI.
Acquisition ROI — the amount of revenue immediately received from new donors compared to the cost of the campaign — has averaged 80% for us at Frontier Marketing. If a client spent $1,000 on acquisition, it's been our experience that new donors from the campaign would contribute around $800, leaving the organization out of pocket around $200.
Despite the investment, acquisition is vital to organizational growth and success. Having raised nearly $100 million to date, our internal research suggests nonprofits with a healthy annual giving program only renew 60% to 75% of their donors each year.
This means a healthy organization loses 25% to 40% of its donor base every year. Larger organizations build lapsed giving programs to welcome back their long-lost donors, and healthy ones see 10% to 15% of their donor base return each year, but not the little ones.
If you're ready to give donor acquisition a try, here's what you need to know:
Remember why people give
Define your value proposition
Know and expand your mediums
1. Remember why people give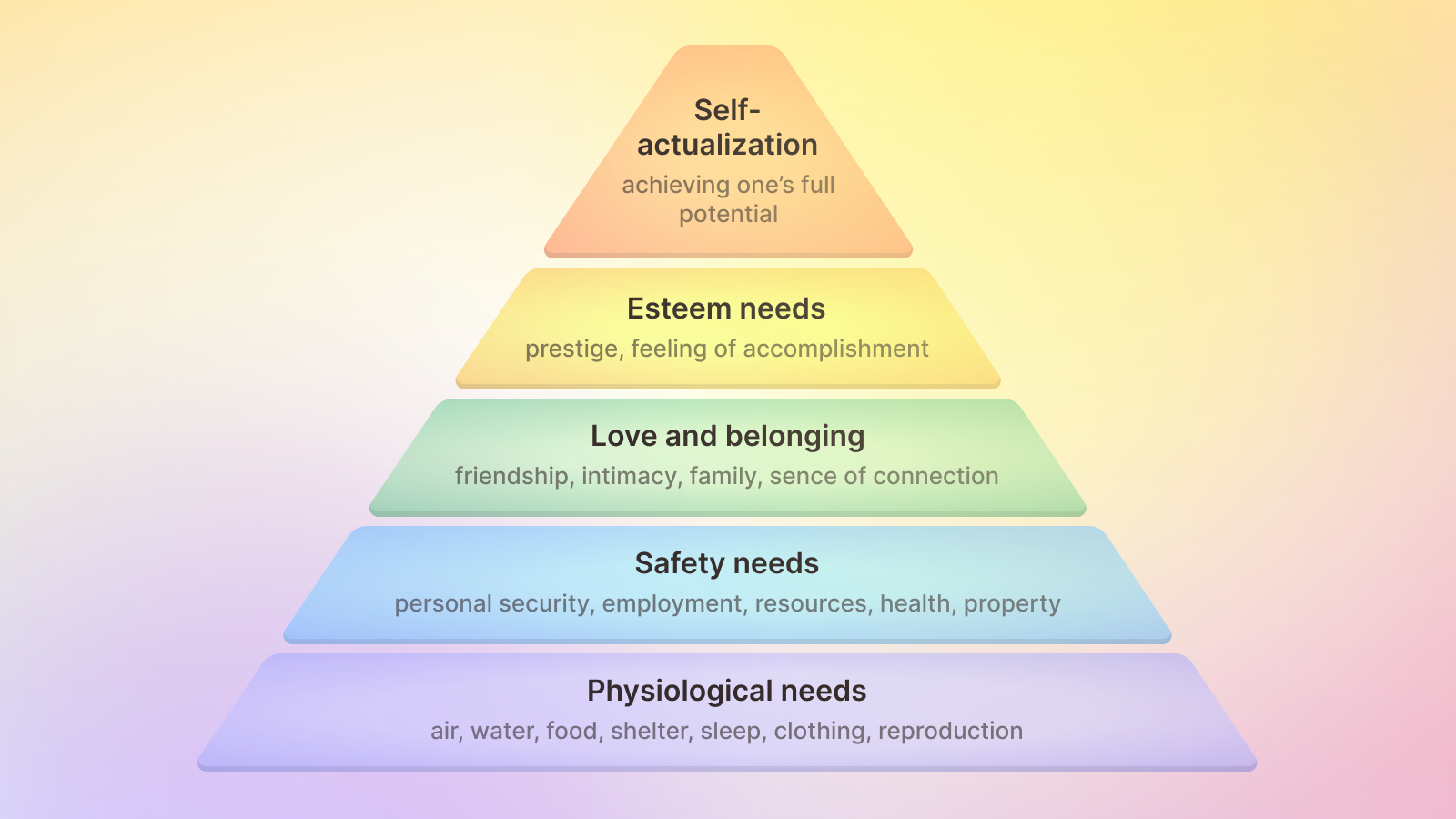 Good marketers know about Maslow's hierarchy of needs. While most gifts support the first two levels of Maslow's hierarchy, for others, the experience of giving allows the donor to move toward love and belonging, esteem, and, finally, self-actualization.
Eric Frans, VP of Philanthropy at IFCC describes the healing journey possible for donors through philanthropy on our Frontier FM podcast. When donors give to your organization, they are becoming the person they aspire to be. Good fundraising affirms the donor's identity as the best version of themselves.
At the Better Fundraising Co, Stephen Screen expands on this concept further by saying that when we give, it helps us:
Become who we want to be
Continue to be who we want to be
Remake the world in the way we think it should be
Remember this as you sit down to plan your acquisition fundraising. You want growth that helps your charity tackle important issues. Your donor does, too. But ultimately, it's because their act of support reflects the kind of person they aspire to be.
2. Define your value proposition
You made Simon Sinek happy and started with why. Now you're going to ask for the gift. At the end of the day, you need to tell a readable and dynamic story. If you're writing an appeal, copyoptimizer.net can help you get there.
Today's fundraising doesn't need any of the tropes of the past that involve demeaning the people who you ultimately hope to help. Exciting positive language often wins out over tragic or unpleasant portrayals of the challenges your organization is trying to address.
For example, we worked with the Vancouver Public Library Foundation (VPLF) to achieve stellar acquisition results with the story of a mother, Lisa, learning to sing nursery rhymes, thanks to access to library programming.
But we didn't just ask for support for people like Lisa. We ensured there was a specific price and an easily solvable program.
"The ask" is your brand promise to them. Your partnership through that delivers tangible impact.
It must be simple, clear, and definitive. And remember, it's about your cause, not your charity. They've never given to you before, so we know they're not "fans" of your charity. But they may feel compelled to be part of an easily solvable solution.
Here's another way to look at the ask:
"$X provides this verb for this noun."
In our experience, initial gifts to a charity are around $80, so consider offering a range of asks around this amount. For example, with VPLF, we gave different options ranging from $35 to $150.
For more about how to create and improve your value proposition, I recommend checking out NextAfter.
3. Know and expand your mediums
You know why folks give, and you've laid out your offer to donors. Finally, we're talking about how. In our experience, most new donor acquisition occurs through the mail, but that's not where it should end. Let's explore a few other ways to grow your donor pool.
Hosting events, peer-to-peer fundraising, raffles, and other "near giving" experiences are all lead generation tactics. Clear communication with your leads is key when you ask them to become donors to your cause through a direct gift.
Digital advertising should focus on lead generation. In other words, ask for an email address, not a gift. But if you must, build a compelling ad, usually on Facebook; design a landing page that reinforces the message; and lead to a donation experience that's extraordinarily easy to navigate, like Fundraise Up.
In digital, we advertise what's known as "lead magnets" where something of value — a resource or a webinar — can only be accessed by giving contact information. Another successful method in this regard is through a pledge or petition.
Your landing page should reinforce the donor's decision to give, demonstrate the anticipated impact of their support, and show how their donation puts their values into action. Supporting copy is great if it's reminding, not selling.
In print, you must contend with postage costs and print setup costs. If your budget is tight, you'll likely struggle.
Returnable inserts in newspapers are a common method for cheap production but yield response rates are low, ranging from 0.05% to 0.3%. Some of our clients have seen success by asking readers to answer a few survey questions that lead them to a gift.
Sending unaddressed mail and targeting postal walks — or neighborhoods — is a good investment for a charity serving the area. In my Canadian context, Canada post offers deep discounts on postage for unaddressed mail. Our response rates range from 0.15% to 1%.
Finally, rental lists do something magical to the problem of communicating with non-donors — while they don't know you, you know them.
When you rent a mailing list, you pay the regular postage rate plus a fee to borrow the contact information of the would-be donor. A higher initial investment but with the huge advantage of addressing the recipient personally. The results speak for themselves, with our clients seeing rates between 1.5% to 3%.
Going from nothing to something is a brave and important endeavor. And diving into donor acquisition requires nothing less than a courageous commitment to try something new. Charities will always need to grow revenue and donor acquisition is essential to maximizing success.
Educating charity leaders on donor acquisition and its long-term revenue-generating potential is essential to helping organizations lean into new opportunities for growth. My hope for this article is it may lead organizations to advocate for acquisition and prioritize adding this strategy to their marketing mix.
---
This is a guest blog post from our partner at Frontier Marketing. 
Stay connected
Get updates and insights delivered to your inbox