Continued research on the impact of asking donors to cover transaction fees
Oct 7, 2021
The question of whether or not to ask donors to cover transaction fees remains one of the most debated topics within the nonprofit sector. We at Fundraise Up previously addressed this question, and our conclusion was a resounding "yes" to asking donors.
But recently we decided to analyze new patterns in order to see if asking donors to cover transaction fees was still the most effective method. This time, we compared the behaviors of both one-time and recurring donors in instances where the option to cover fees was enabled versus when it was not.
First, we decided to examine what percentage of donors covered transaction fees when they were prompted.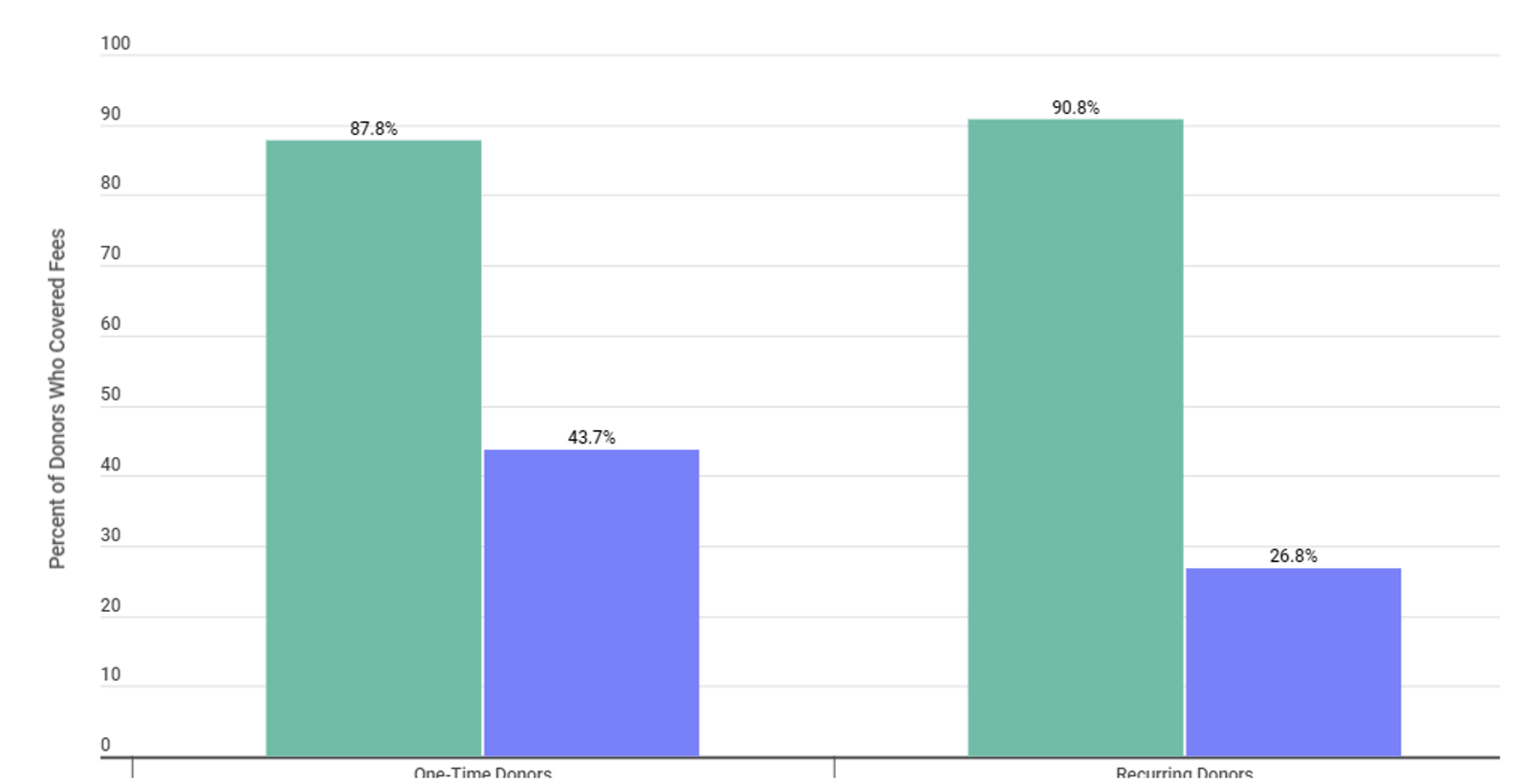 For both one-time and recurring donors, a staggering majority will cover the transaction costs if it is suggested. In addition, these findings remain relatively consistent across countries illustrating a global behavioral pattern.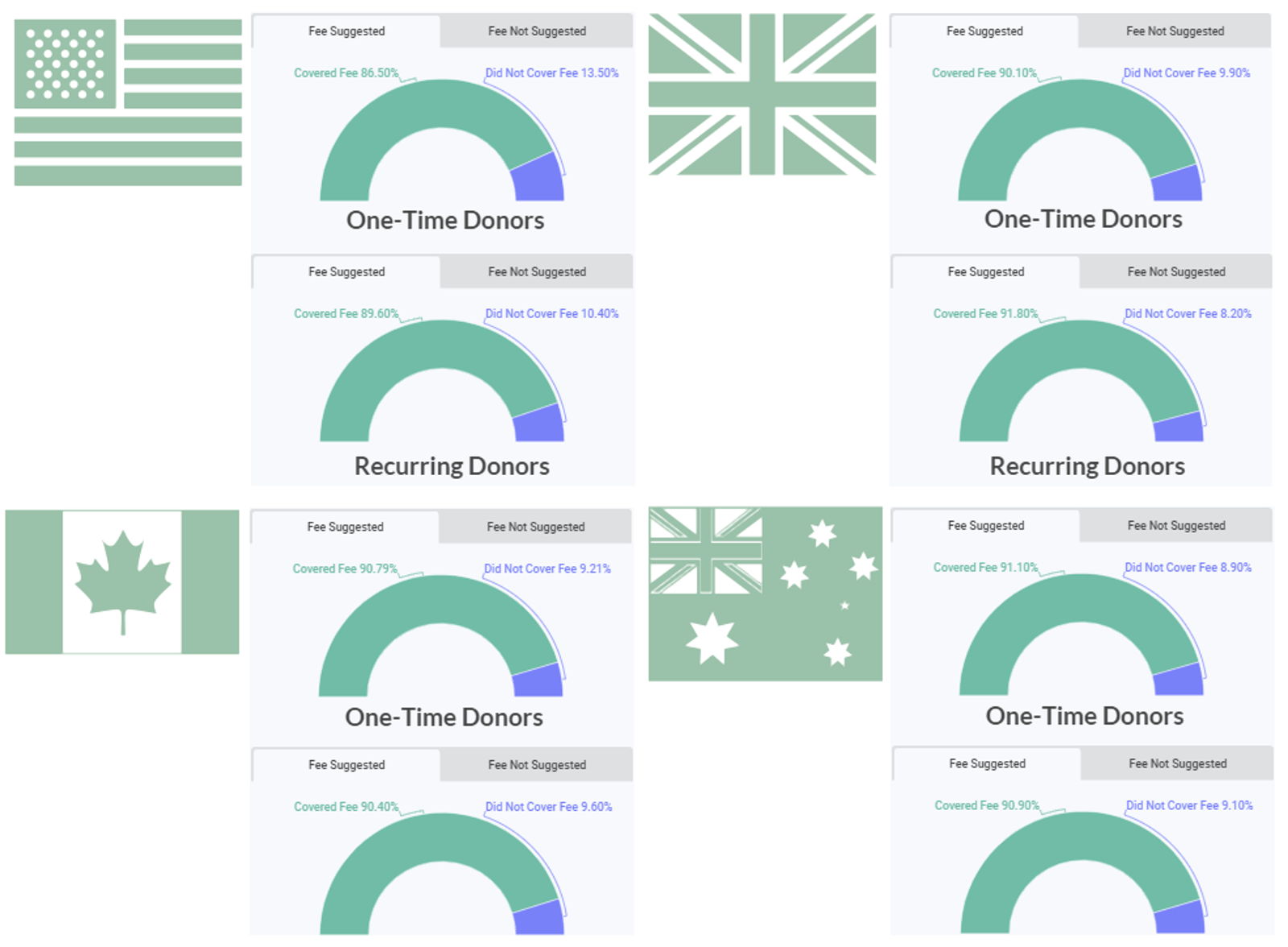 Though this overall view of donor behavior is wildly encouraging, we took a deeper look at this trend based on the donation amount.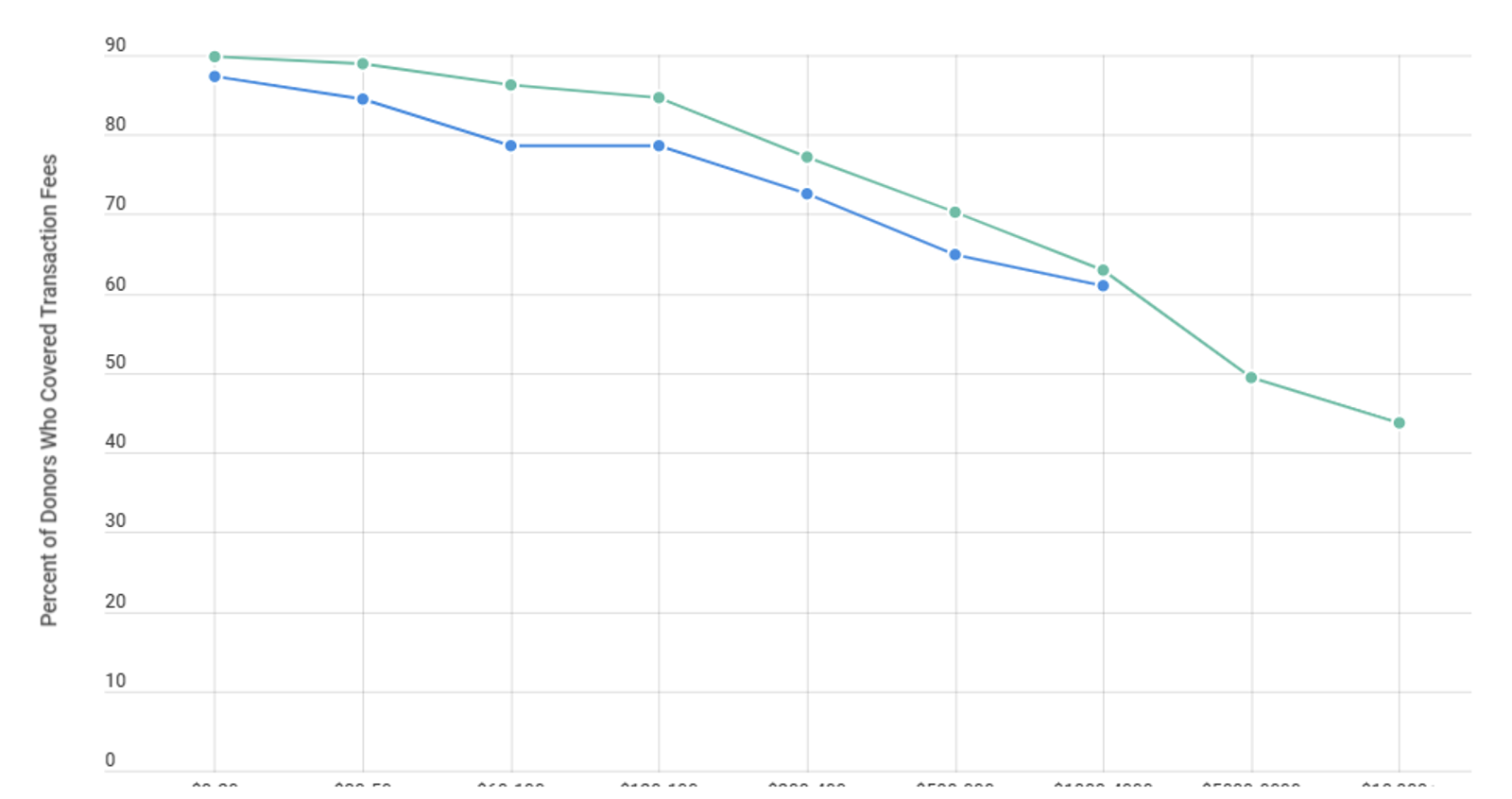 Among both one-time and recurring donors, it is clear that the larger the donation amount, the less likely a donor is to cover transaction fees. However, even at its lowest end, the majority of donors are still covering the fees even as the donation amount increases.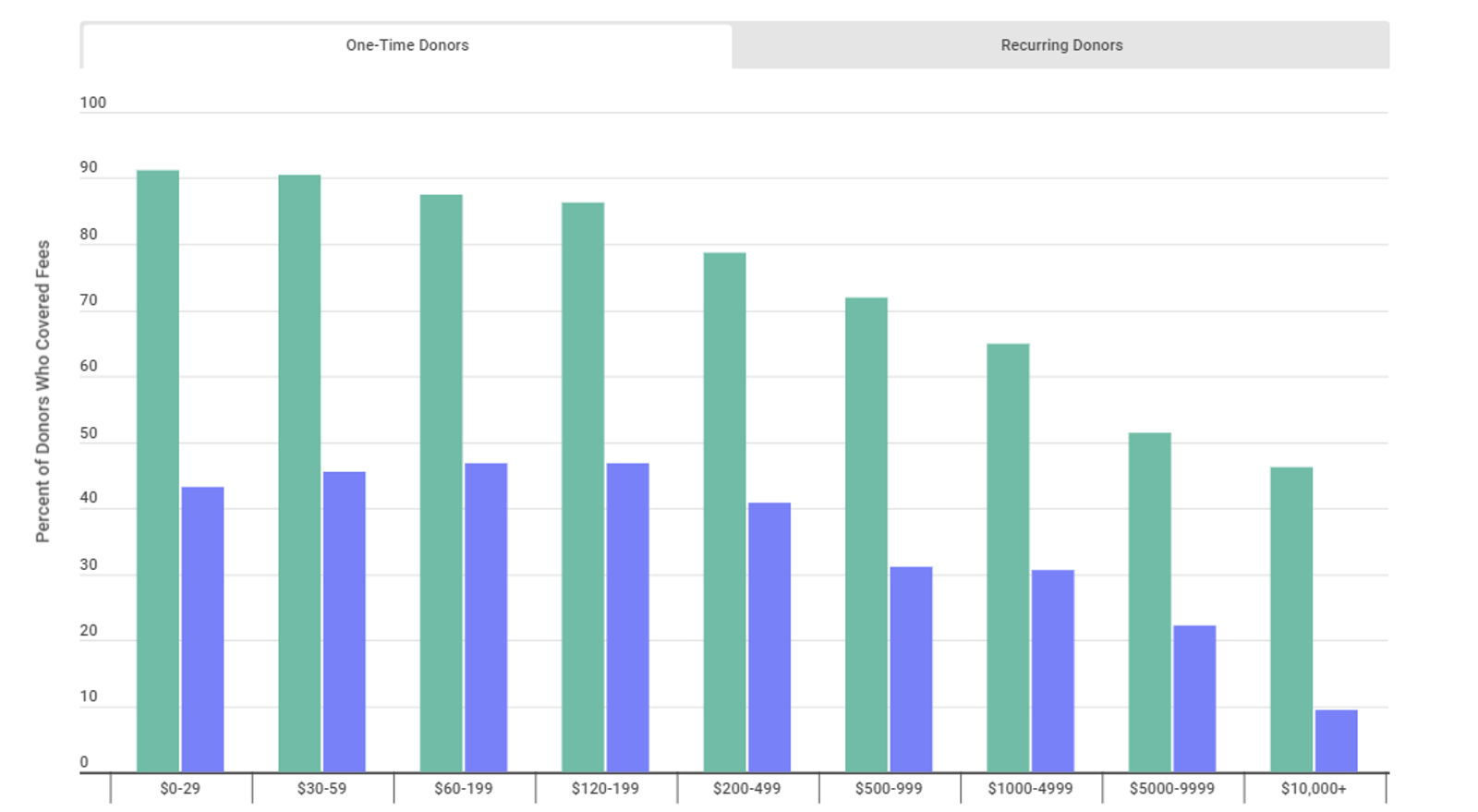 Additionally, when compared to donors who are not automatically asked to cover the fees, the aforementioned decline is still dramatically higher even at the lowest end.
So, should you ask donors to cover transaction costs? Our data says: absolutely.
That's why we designed our platform to default to "cover processing fee" during checkout. In fact, 92% of donors who use Fundraise Up cover the transaction costs which means more revenue for your cause.
Stay connected
Get updates and insights delivered to your inbox