Recurring Giving
Let our automated solutions help grow your recurring donation program—and add more stability to your day-to-day funding.
Recurring Giving
Promote monthly giving from the start. Our strategic prompt encourages donors to select monthly donations—and maximizes their support.
AI-Powered Suggested Amounts
Powered by machine learning, we allow you to automatically suggest targeted giving amounts that are just right for your donor.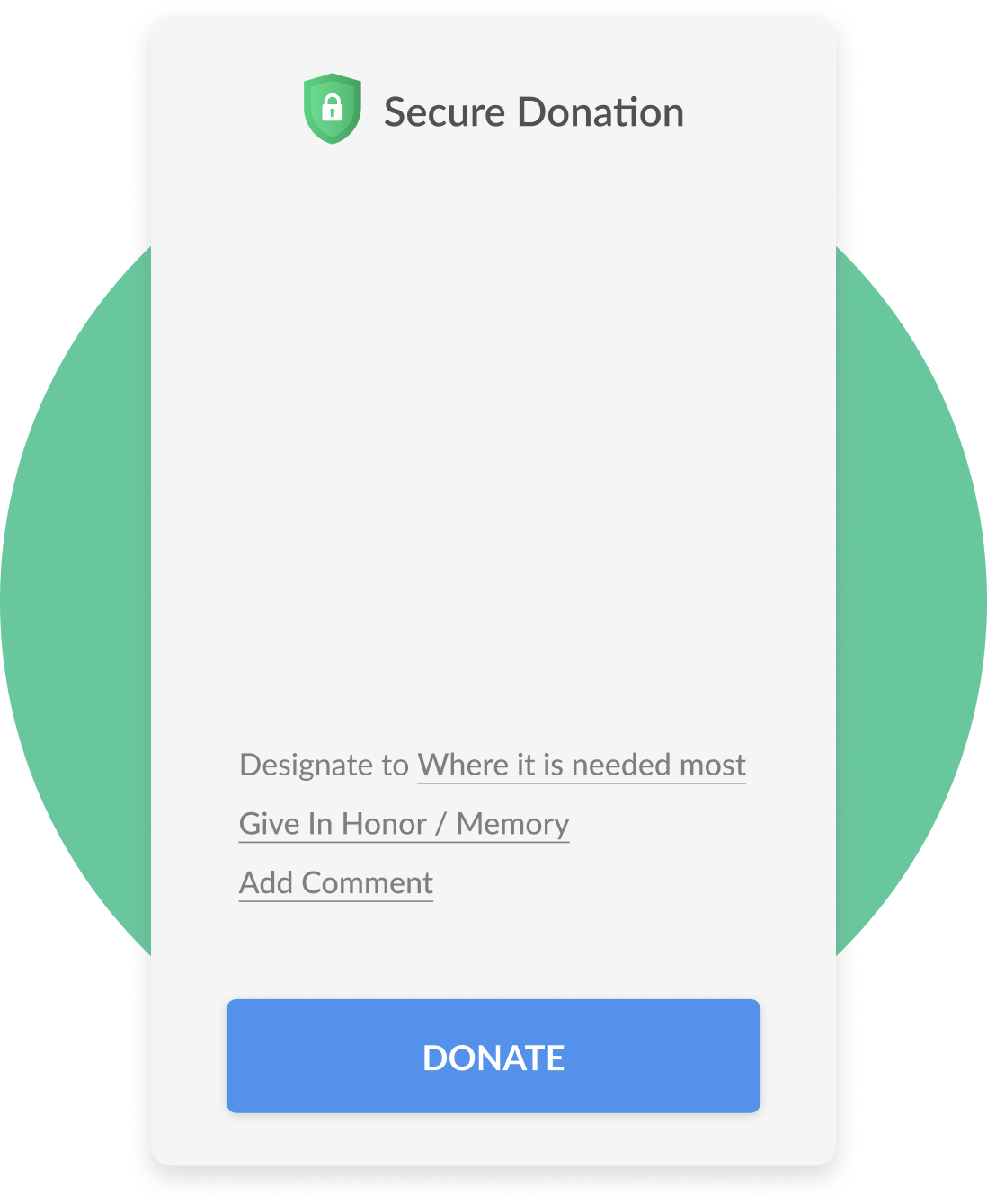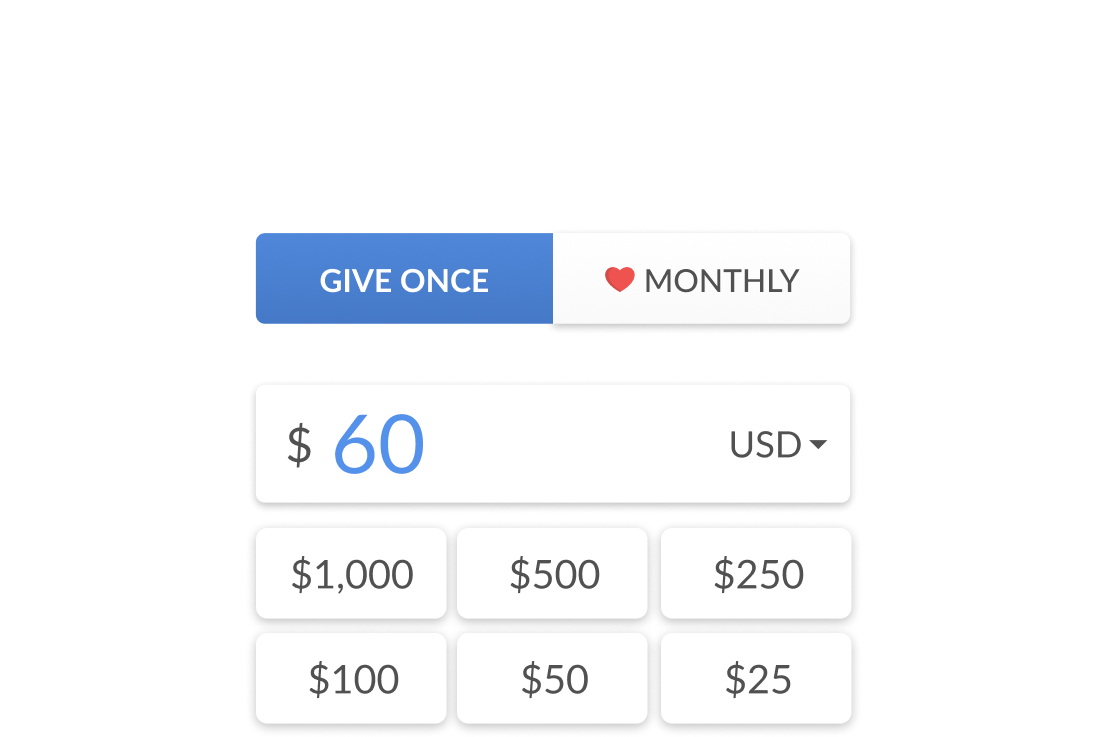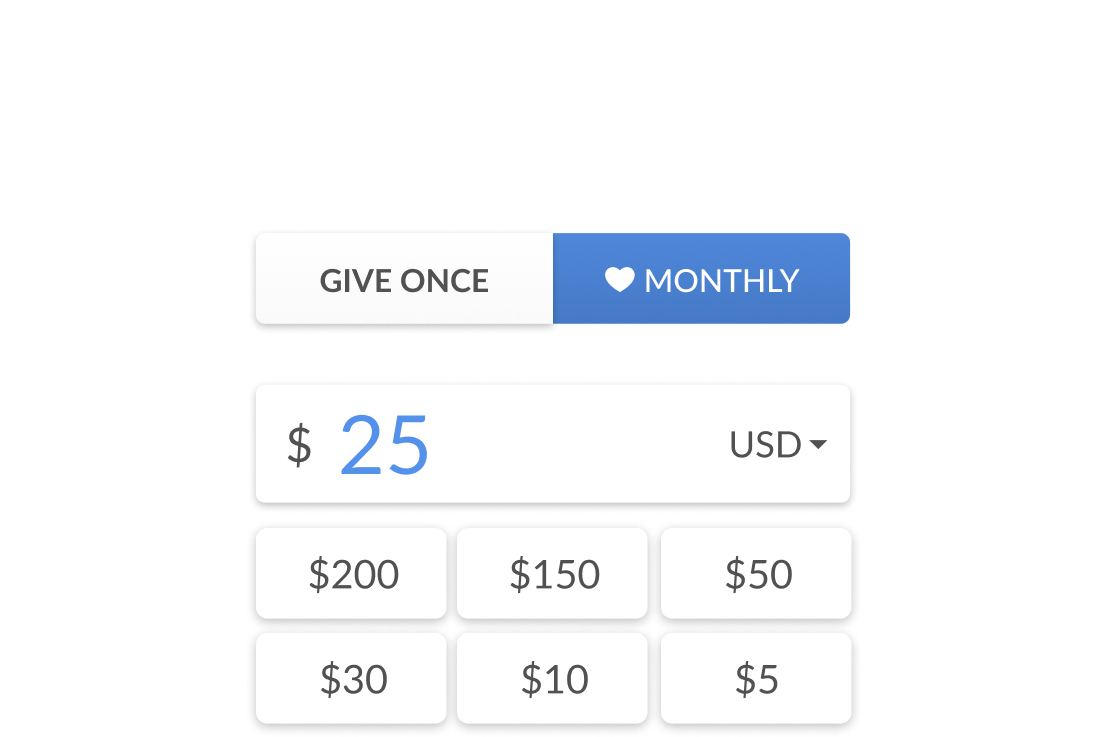 ---
Promote Recurring Giving
Convert one time donors to monthly with an optional step and increase your monthly donations up to 10%.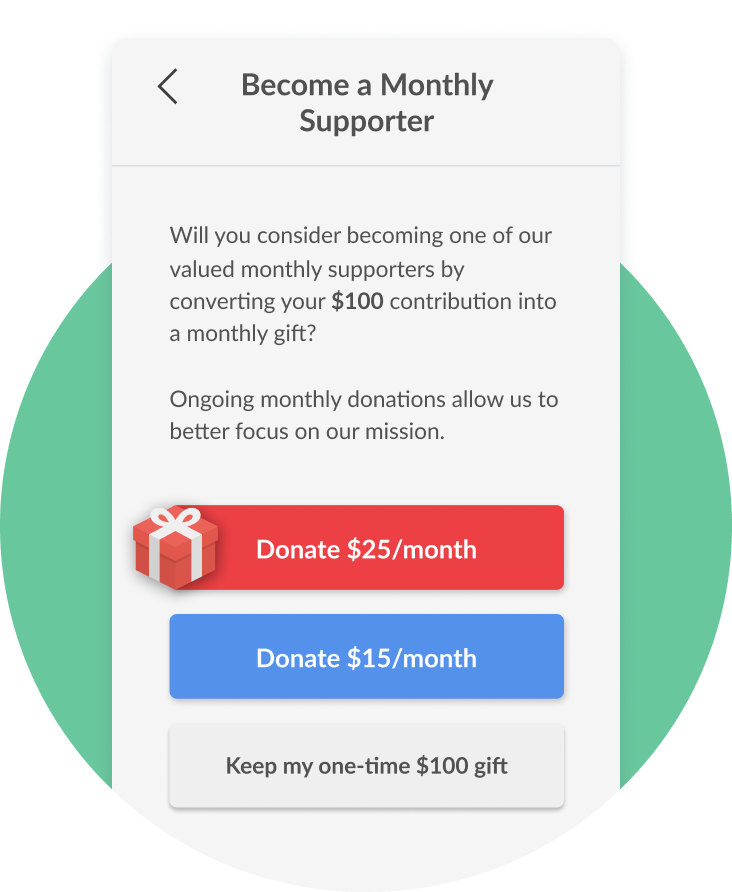 State-of-Art Branded Donor Portal
Save time with your customized self-serve donor portal. Let donors manage any updates—and keep them involved.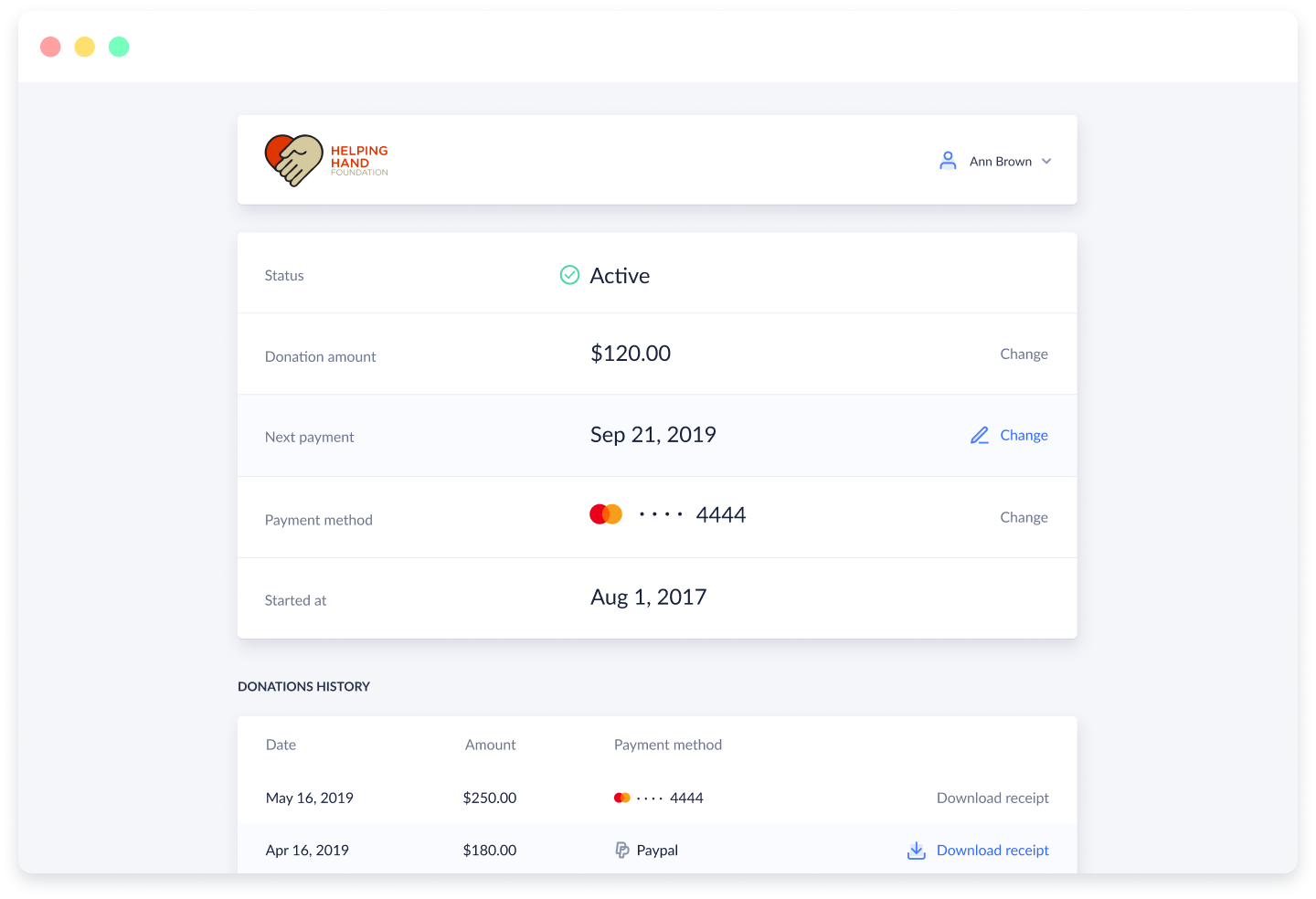 We Help You Retain Donors and Decrease Churn Rate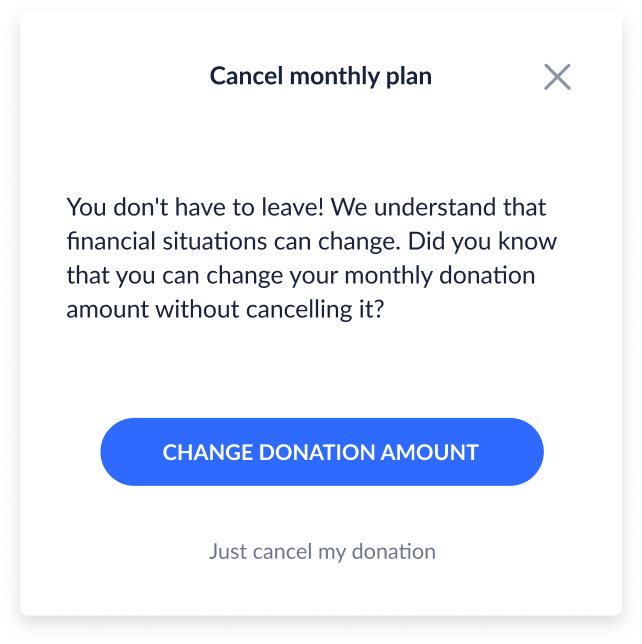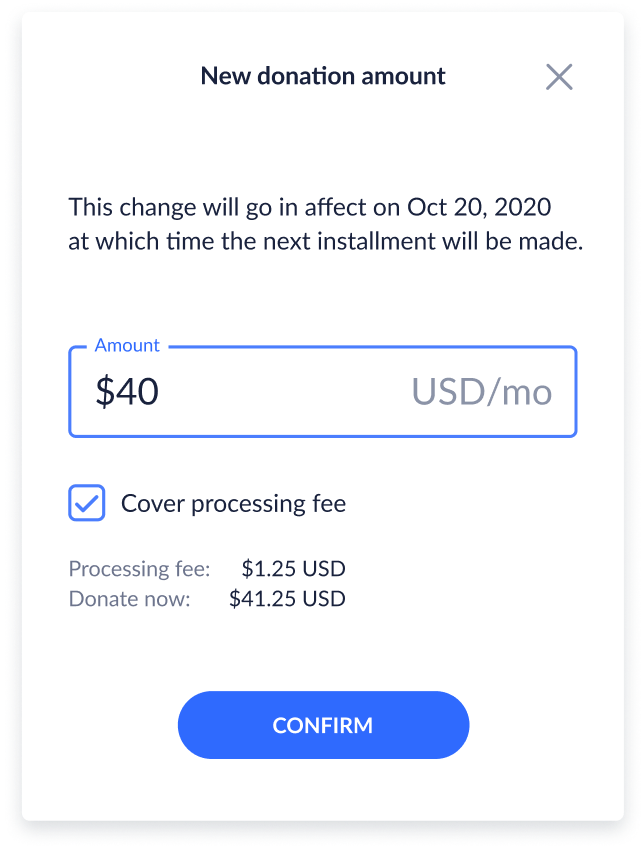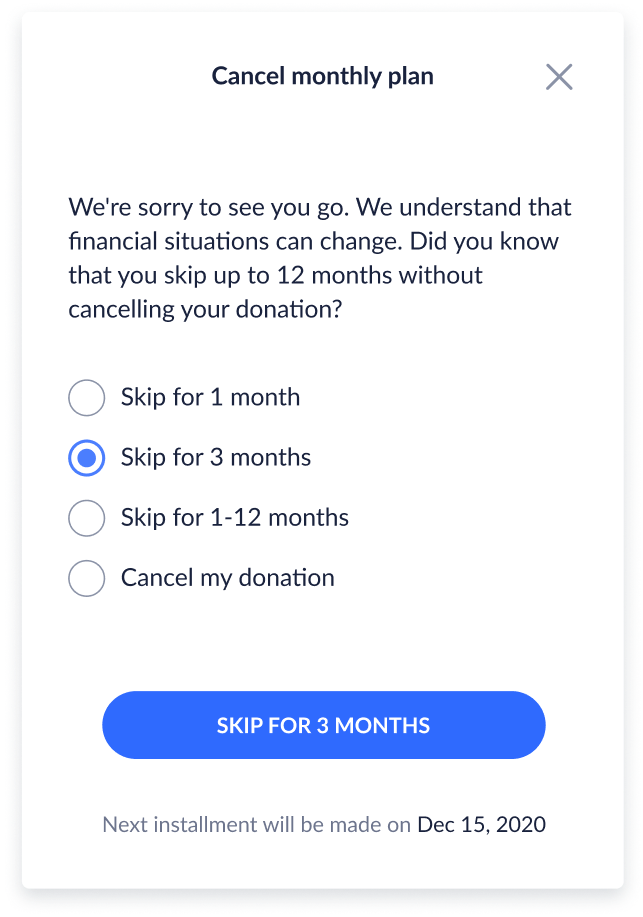 Best-in-Class Repair Program for Failed Donations
Expired credit cards or other unattended details won't interrupt donations. Our automatic monitoring keeps the revenue flowing.