The death of tracking cookies: what nonprofits need to know
Apr 6, 2022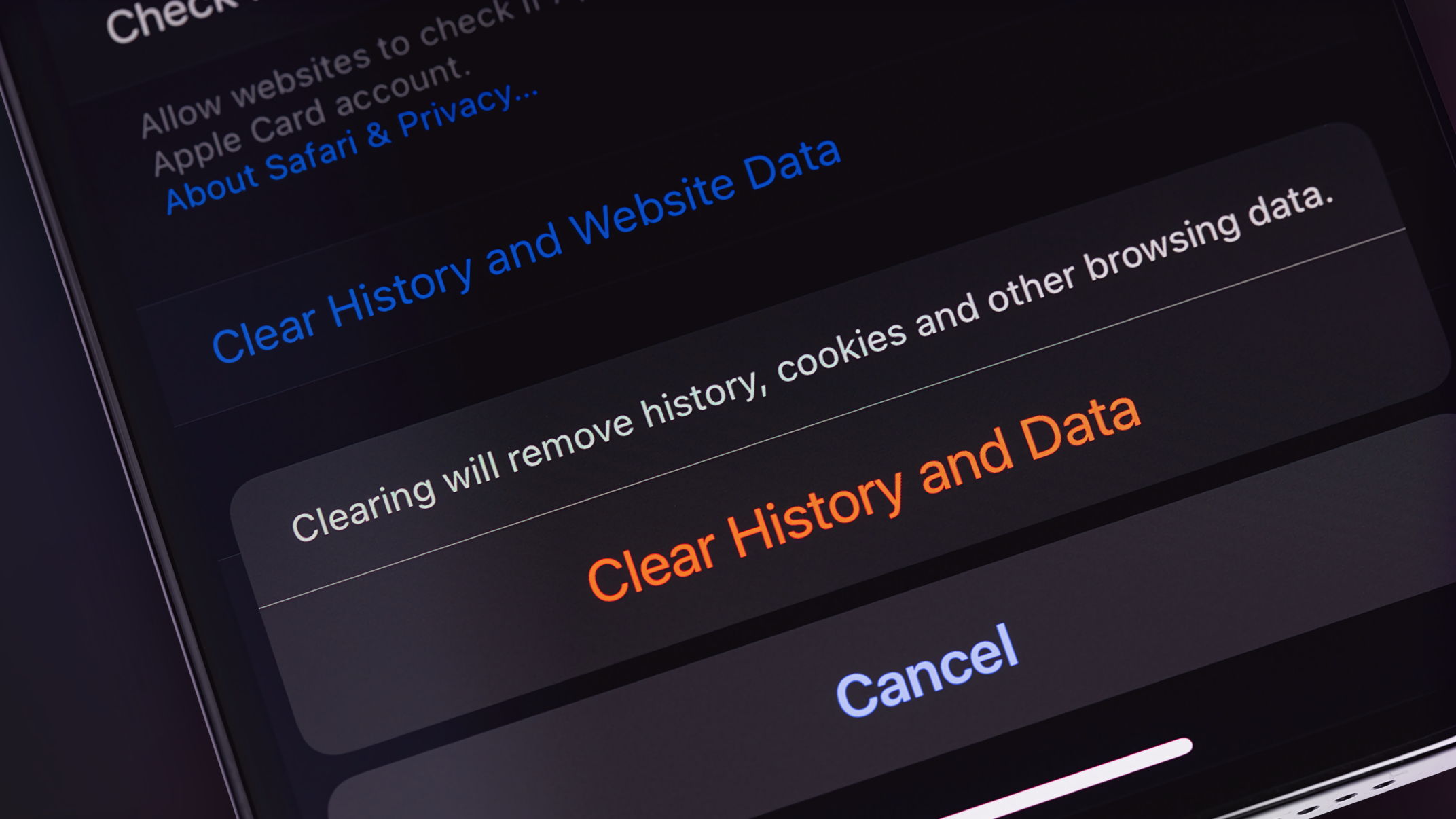 There has never been a time when the need for technology has been greater. We've entered an era when technology is no longer a nice-to-have — it's a necessity. We use technology to conduct everyday activities, like maintaining relationships with our friends and family, ordering our weekly groceries, checking in with our dog at daycare, and even giving to our favorite charitable causes.
Because we are constantly using our technology devices, more and more people are voicing their concerns about their data privacy. In fact, 79% of Americans say that they are concerned about how companies use their data and 81% feel as if they have little to no control over what data is being collected. As a result, lawmakers around the world have passed legislation to protect users' digital privacy, which include:
General Protection Data Regulation. GDPR protects residents in the European Union from unethical data collection practices. It was designed to give EU users more control over what personal data is being collected. Any violation of GDPR results in paying hefty fines.
California Consumer Privacy Act. Under CCPA, companies and organizations are required to disclose what data is being collected from website visitors and how it is being used. In addition, the website user can opt out of any communications at any given time and request that their information is deleted from the organization's database.
Even Apple no longer allows data aggregators and social media platforms to collect data from Apple mobile devices — which account for 60% of mobile device usage. For companies and organizations that want to collect data, users have to agree through pop-ups or user settings, but only 21% of users consented as of September 2021.
You might have even noticed stagnant growth on your social ads this year. Because Apple imposed stricter rules on how user data can be collected by app-makers and advertisers, this has significantly impacted Meta's ad revenue — a cost of $10 billion in revenue this year.
Due to this rising concern, many website browsers have depreciated the use of third-party cookies — small files that track a web user's browsing history. Google Chrome, the primary web browser of more than 2.65 billion people, is also planning on getting rid of third-party cookies, effective by the end of 2022.
Because of these changes, Google also plans on sunsetting Universal Analytics by July 2023 and will transition to GA4, which does not rely exclusively on cookies.
Follow along in this blog as we uncover:
The difference between first-party and third-party cookies
Why tracking cookies are going away
What the removal of cookies means for nonprofits
What are cookies, anyway?
For years, businesses and organizations have used cookies to collect information about website visitors. This data enables organizations to improve the user experience and craft compelling targeted ads specifically for each website visitor. There are two main types of cookies:
First-party cookies are directly set up by the website domain, and data is collected by the domain for any visitor entering the website.
Third-party cookies are set up by domain(s) other than the one being visited. Third-party domains, like Google or Facebook, are the ones collecting the data about website visitors.
The difference between first-party and third-party cookies is how they are used. While first-party cookies are used to improve the user experience, third-party cookies are used for online advertising purposes. Sortable provides a helpful table to distinguish the difference between first-party and third-party cookies: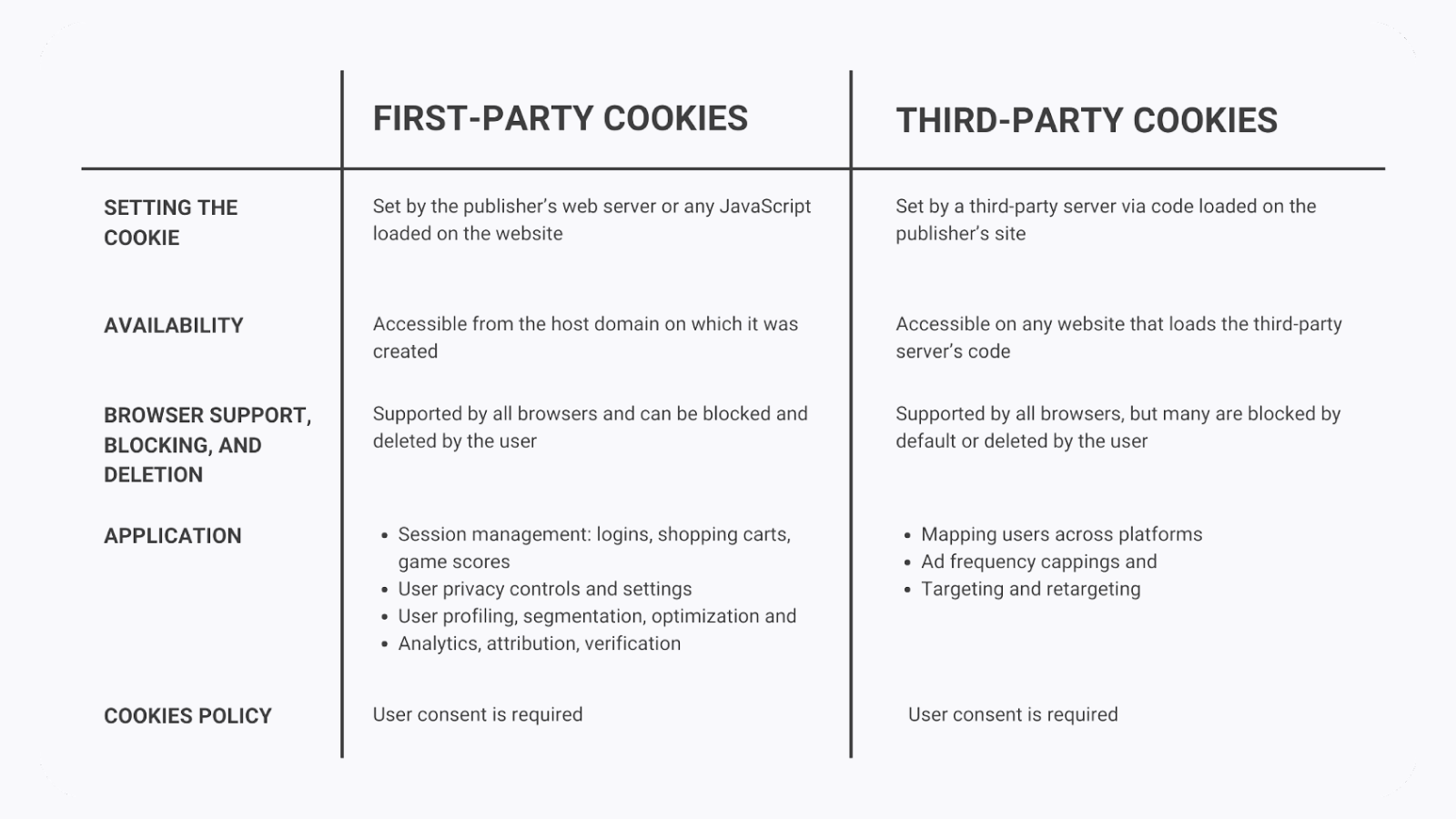 Source: Sortable
Why are third-party cookies going away?
With big-name web browsers — Apple Safari and Mozilla Firefox — already doing away with third-party cookies, Google finally followed suit back in January 2020. Originally planned as a two-year process, Google announced that Chrome's phase-out of third-party cookies would be replaced by Federated Learning of Cohorts (FLoC). However, Google jilted those plans back in January of this year and instead presented an alternative: Topics.
Topics are what Google calls "a new Privacy Sandbox proposal for interest-based advertising." How it'll work is that Google determines a website user's top interests for a given week based on their browsing history — the data collected is based solely on their device and doesn't involve external servers, including Google servers.  The data is only kept for three weeks and is then deleted.
So, when someone visits your website, Topics picks one topic per week for three weeks to share with your website and any advertising partners. The purpose of Topics is to protect users' online privacy while still giving businesses and organizations the tools they need to succeed. To see how Topics differs from third-party cookies, see the illustration below from Google: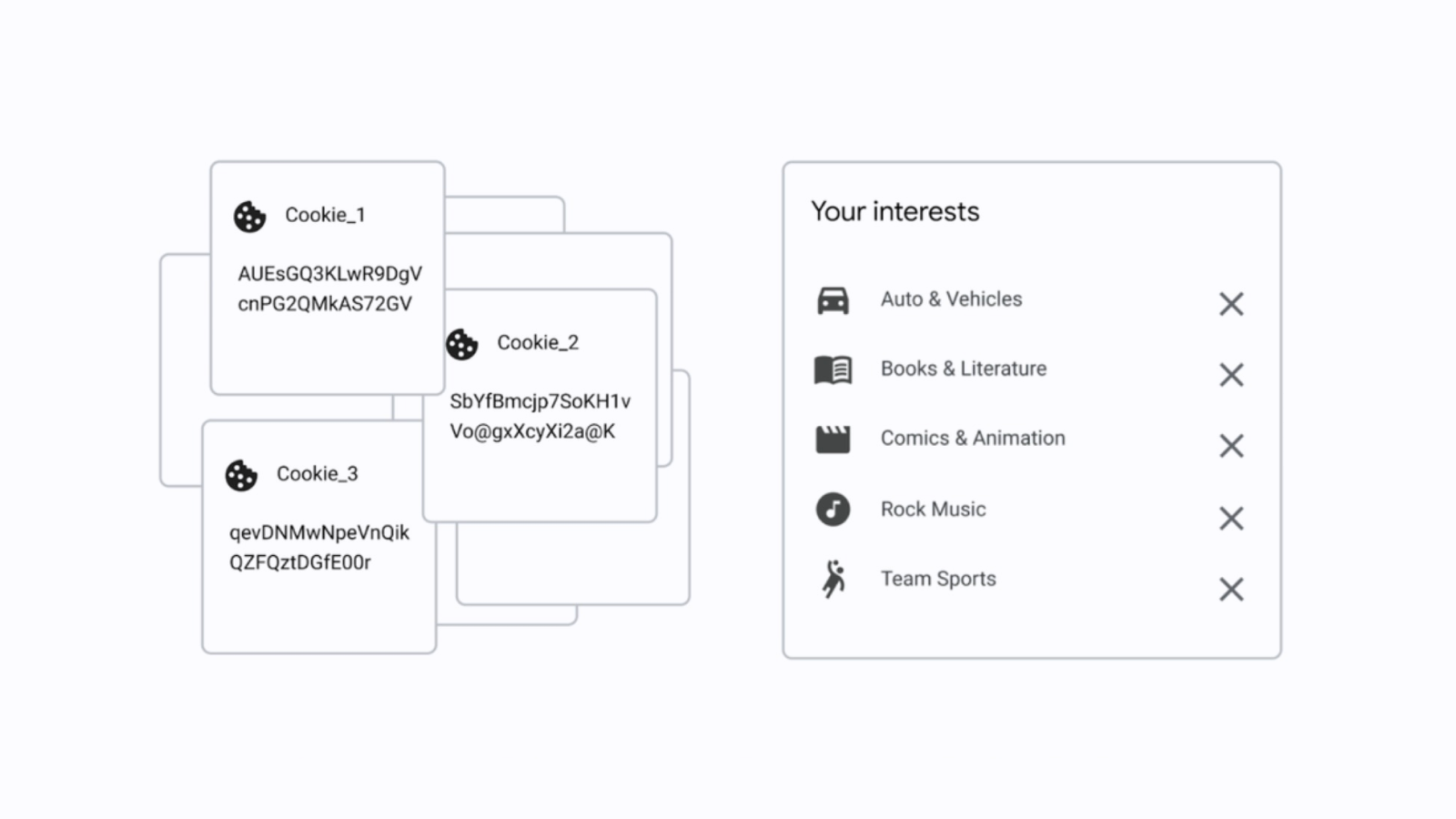 Source: Google
What does this mean for nonprofits?
The depreciation of third-party cookies will undoubtedly affect the way nonprofits collect data on their website visitors, losing visibility into valuable information about donor behavior.
While this may seem disheartening, there's a silver lining: This is the time for nonprofits to move toward zero-party data.
Unlike cookies, zero-party data is information that someone intentionally shares with organizations, alleviating any stress over violating data collection practices. Examples of collecting zero-party data include when a supporter signs up to receive your monthly e-newsletter or when someone fills out a donation ask.
The power of zero-party data is that it informs you of how your supporters want to interact with your organization, what causes they're passionate about, and how they prefer to give to your organization. As with any data collection, it's a rule of thumb to only collect data that will be useful and help you improve your supporter's experience with your organization — like understanding what causes they're interested in so that you can include that information in their donor experience.
With our intelligent AI- and machine-learning-powered technology, Fundraise Up only collects first-party data about website users that will ultimately improve their donation experience — like device type, time of day, location, etc. To learn more about how we help nonprofits raise more through data collection that's fully compliant and by keeping donor data privacy top of mind, schedule a demo with one of our team members.
Stay connected
Get updates and insights delivered to your inbox