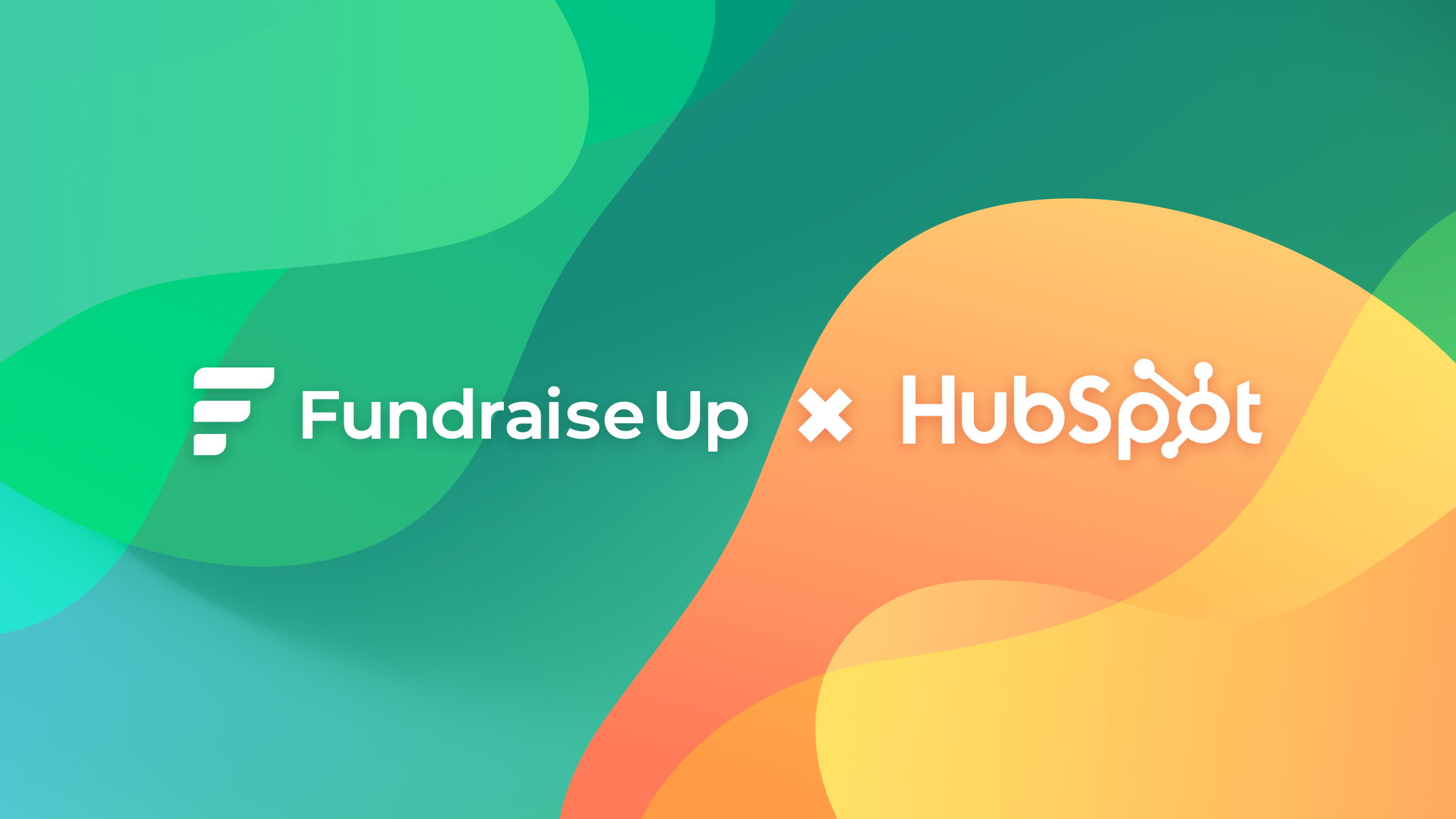 Product Marketing Manager
Fundraise Up is excited to announce its partnership and native API-based integration with HubSpot. This strategic partnership will enable nonprofits to provide their donors with a truly remarkable end-to-end experience. Whether it's the first interaction with a prospective donor or sustained correspondence with a life-long supporter, nonprofits will be able to leverage the interconnective technology they need to attract, engage, and delight their donor base.
Fundraise Up is the first online fundraising platform to natively integrate with HubSpot and automatically synchronize donation data between the two platforms in real time. Donations made through the Fundraise Up platform will be stored in HubSpot as Deals and automatically associated with a Contact. When connected to HubSpot via OAuth, the integration will create a new "Fundraise Up Donations" Pipeline and a new "Recurring Plan" Custom Object.
Fundraise Up is excited to collaborate with HubSpot as they continue to support nonprofits with their ecosystem of products, and further expand their Nonprofit Program. The HubSpot integration is part of Fundraise Up's ever-expanding suite of native integrations that includes Salesforce, Raiser's Edge NXT, Virtuous, Neon CRM, DonorPerfect, EveryAction, and Double the Donation 360MatchPro.
To learn more about Fundraise Up and HubSpot, see our resources below or contact Fundraise Up support at support@fundraiseup.com.
Additional Information:
Fundraise Up's App Marketplace Listing
HubSpot & Fundraise Up Case Study
Support Documentation:
Connecting HubSpot to Fundraise Up
---
About Fundraise Up
Fundraise Up is a rapidly growing financial technology company headquartered in Brooklyn, NY that provides online fundraising software to enterprise nonprofits. Fundraise Up's AI-powered platform is leveraged by trusted organizations like UNICEF USA to double annual digital donation revenue and triple recurring donor acquisition.
Stay connected
Get updates and insights delivered to your inbox