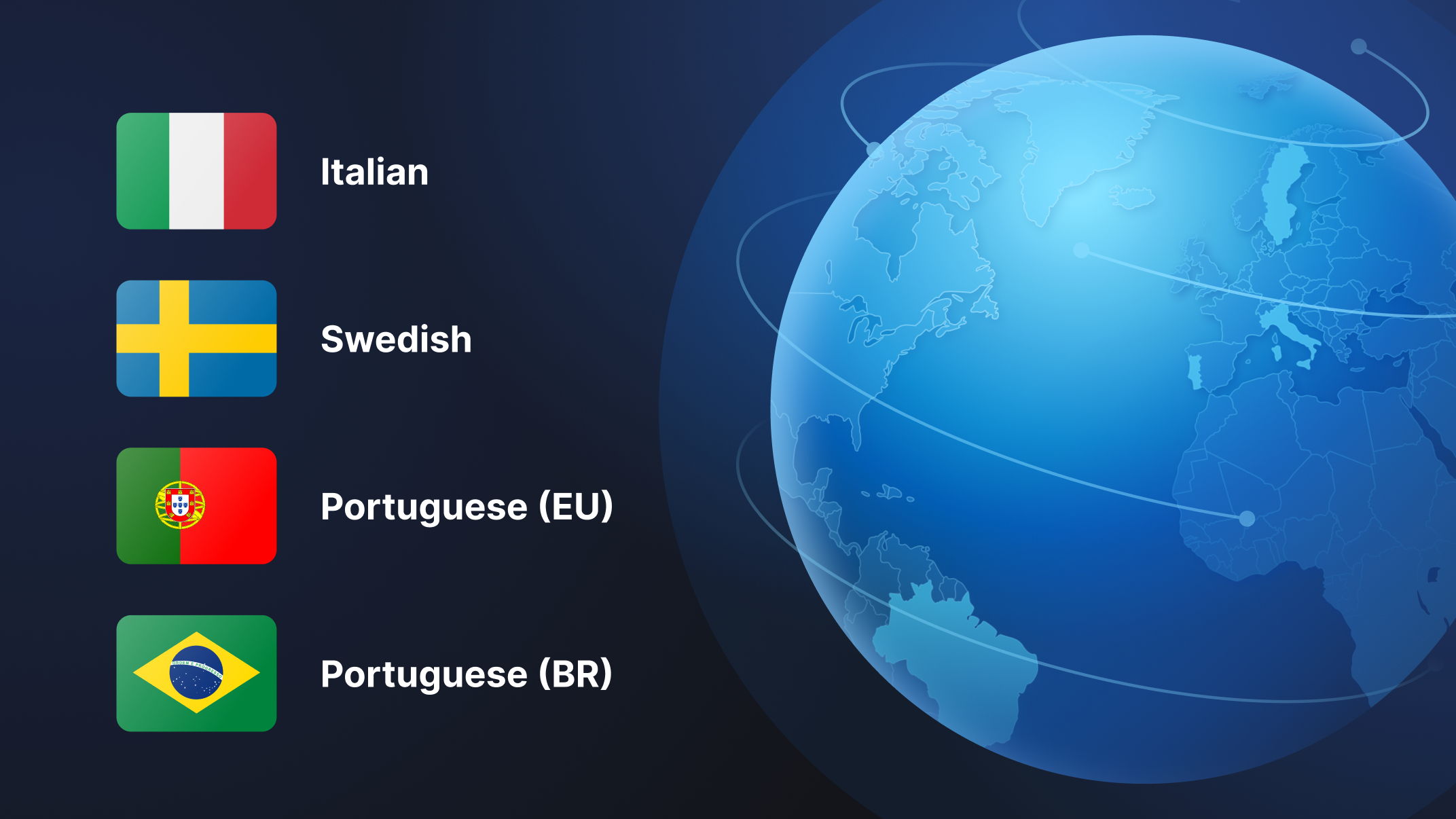 Product Marketing Manager
Since localization debuted earlier this year, Fundraise Up has been working hard to expand the number of languages offered for global fundraising, giving nonprofits more resources to reach donors wherever they are.
We are now excited to announce language localizations for Italian, Swedish, and both European and Brazilian Portuguese. These languages join Spanish, French, Norwegian, and seven others supported by Fundraise Up, and we will continue to release more throughout the year.
Translated by humans
Fundraise Up's language localizations aren't machine translated. We partner with native speakers to produce accurate translations for specific countries and regional dialects. With our human-centric approach to language localization, your donor experience is tailored to your supporters no matter where they are.
Customizable translations
With Fundraise Up, you get localized content throughout the entire donation experience — from Checkout and Donor Portal to email templates and donation receipts. On top of that, nonprofits can add their own translations for buttons, donation asks in Checkout, and acknowledgement emails.
Local date, time, and currency formats
Many countries have specific date, time, and currency formats. Fundraise Up's localization features take this into account and automatically display the correct formats to donors. Plus, when you export data from Fundraise Up or sync it to your CRM, you can format the data to meet your needs.
Support for any website structure
No matter how you serve languages to online visitors, our localization tools let you match language settings to your donor's browser preferences or your website's URL configuration.
Country-specific features
In addition to our growing selection of languages and dialects, we support features like Gift Aid, Direct Debit, specific address formats, and local compliances to provide a streamlined experience for you and your donors.
---
If you are interested in Fundraise Up's localization capabilities and adding more languages to your donor experience, talk to our sales team.
About Fundraise Up
Fundraise Up is a rapidly growing financial technology company headquartered in Brooklyn, NY, that provides online fundraising software to enterprise nonprofits. Fundraise Up's AI-powered platform is leveraged by trusted organizations like UNICEF USA to double annual digital donation revenue and triple recurring donor acquisition.
Stay connected
Get updates and insights delivered to your inbox