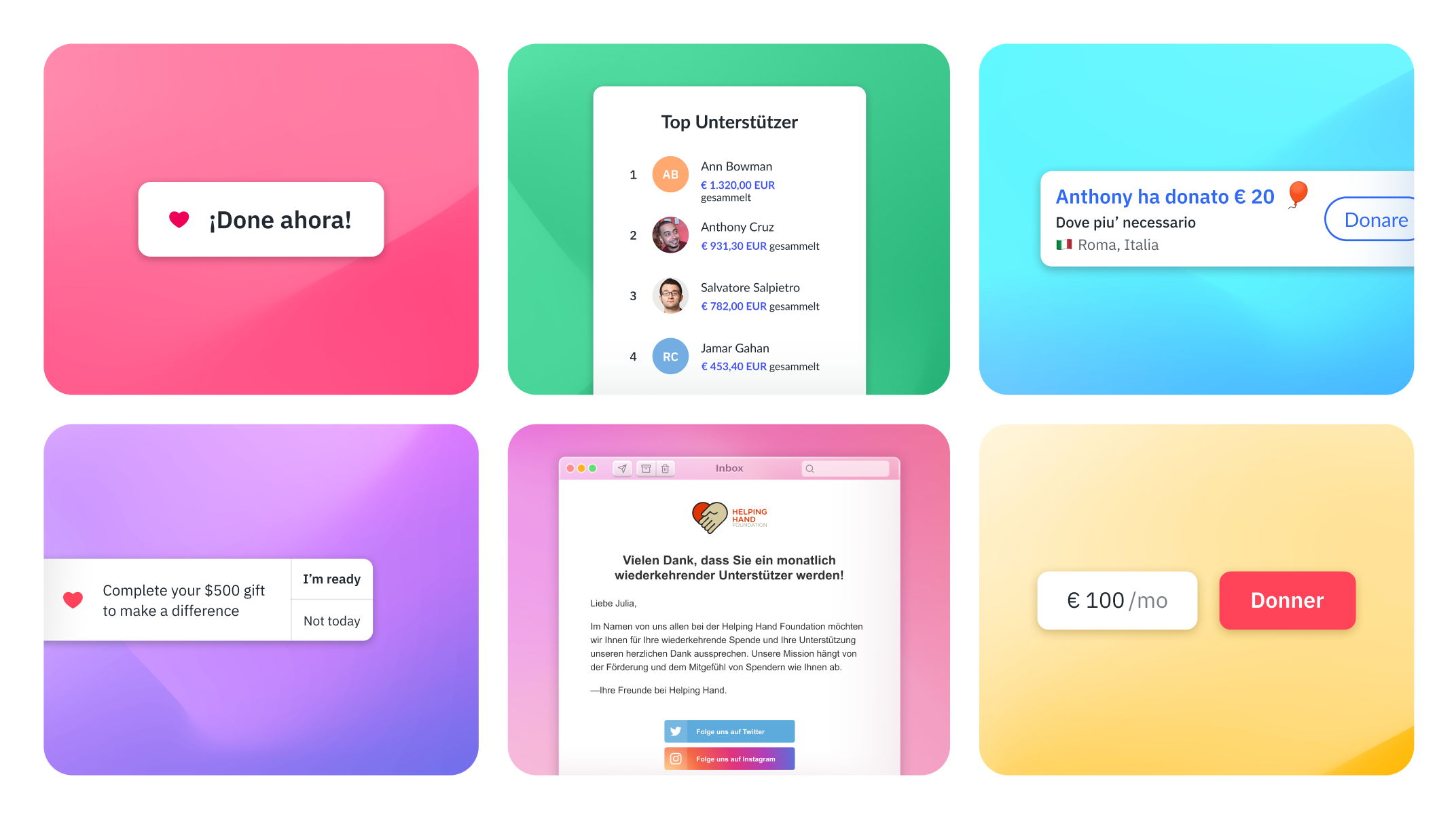 Product Marketing Manager
Nonprofits struggle with routinely providing positive donation experiences for their international supporters. Most donation platforms show languages and currencies without taking into account the donor's browser language setting or location. Even for nonprofits investing in platforms that convert a donation to the donor's local currency, they are forced to navigate through a page that is either poorly translated or not in their preferred language.
Fundraise Up is changing that.
We're excited to announce the release of localization for nonprofits starting March 2022. With this unique feature, the donor's language is dynamically displayed on the buttons and labels in the donation Checkout and Donor Portal. In addition, nonprofits will also be able to translate any text they've customized for the donor Checkout, emails, Elements, and Donor Portal.
It's important to note that localization is not just about simple translations. Languages are translated by native speakers who account for cultural and linguistic specificities (e.g., what colors mean in different cultures, dialect variations).
With Fundraise Up, you choose what languages you want to support on an account level and on a campaign basis to fit the needs and capabilities of your individual nonprofit. There are currently five available languages to choose from — English (US, UK, CA), French (CA), and Spanish (LATAM). We will continue to expand the languages we offer over the course of the year, starting with a range of European languages to accompany our efforts to launch SEPA Direct Debit and better serve donors and organizations based in the European Union.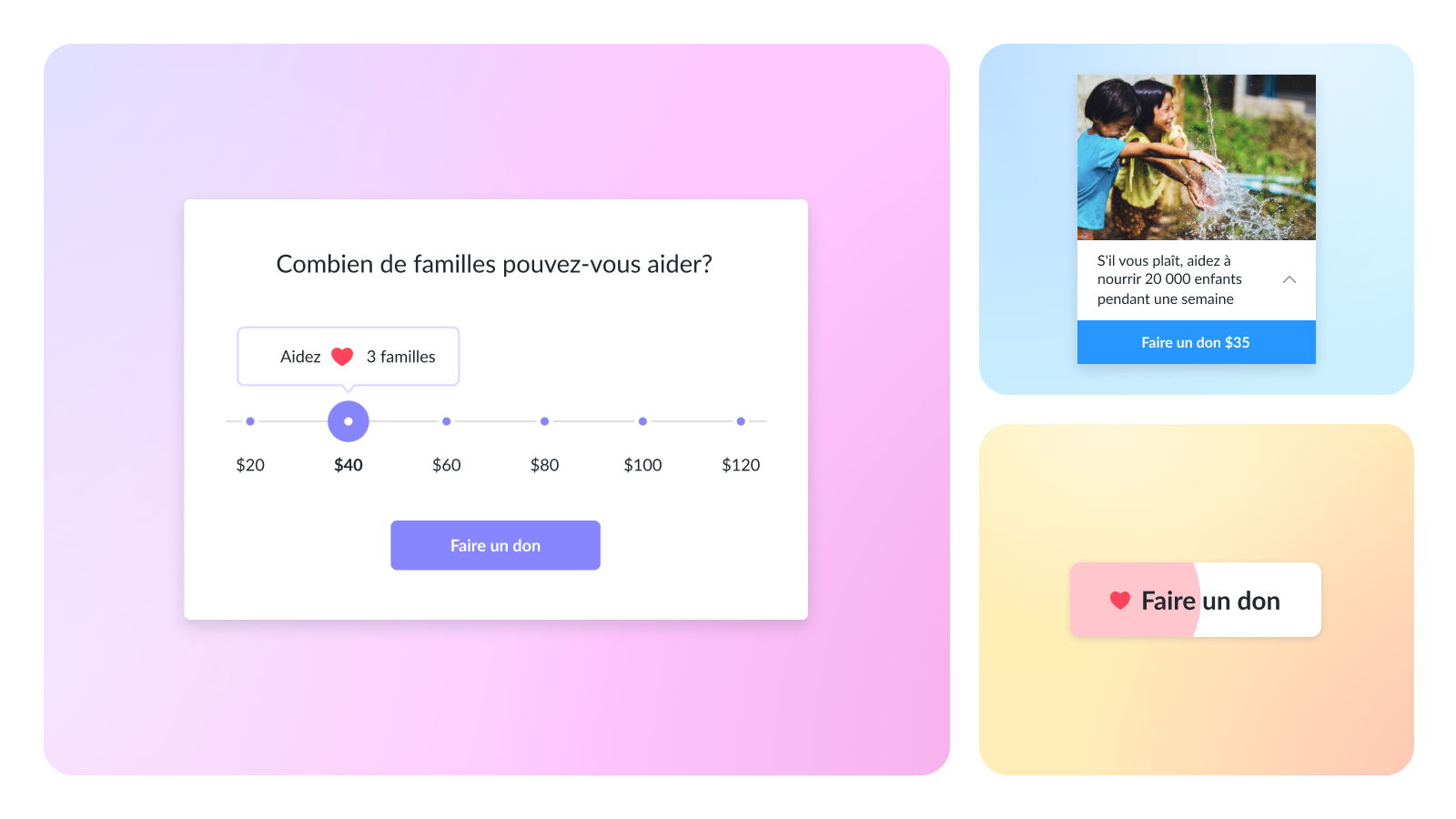 Fundraise Up is able to detect the website visitor's preferred language in three ways:
Browser preference
Website URL
Custom URL and javascript parameters
While this localization feature allows nonprofits to reach English- and Spanish-speaking populations in the U.S., it is just one piece of the international fundraising puzzle.
Internationalization is an all-encompassing strategy that includes localizing content, automating currency conversion, offering country-specific payment methods, and using web design features that are unique to specific countries (e.g., structuring copy right to left for Arabic or Hebrew).
Internalization will help nonprofits create the best possible donor journey for everyone, regardless of where they come from.
Bottom line: Internationalization provides a next-generation donor experience that will build trust between you and your donors and establish you as a respected authority in the sector, increasing the odds of converting website visitors into long-term recurring supporters.
To learn more about how to enable and customize the new localization feature from Fundraise Up, read our help center documentation on localization.
---
About Fundraise Up
Fundraise Up is a rapidly growing financial technology company headquartered in Brooklyn, NY, that provides online fundraising software to enterprise nonprofits. Fundraise Up's AI-powered platform is leveraged by trusted organizations like UNICEF USA to double annual digital donation revenue and triple recurring donor acquisition.
Stay connected
Get updates and insights delivered to your inbox