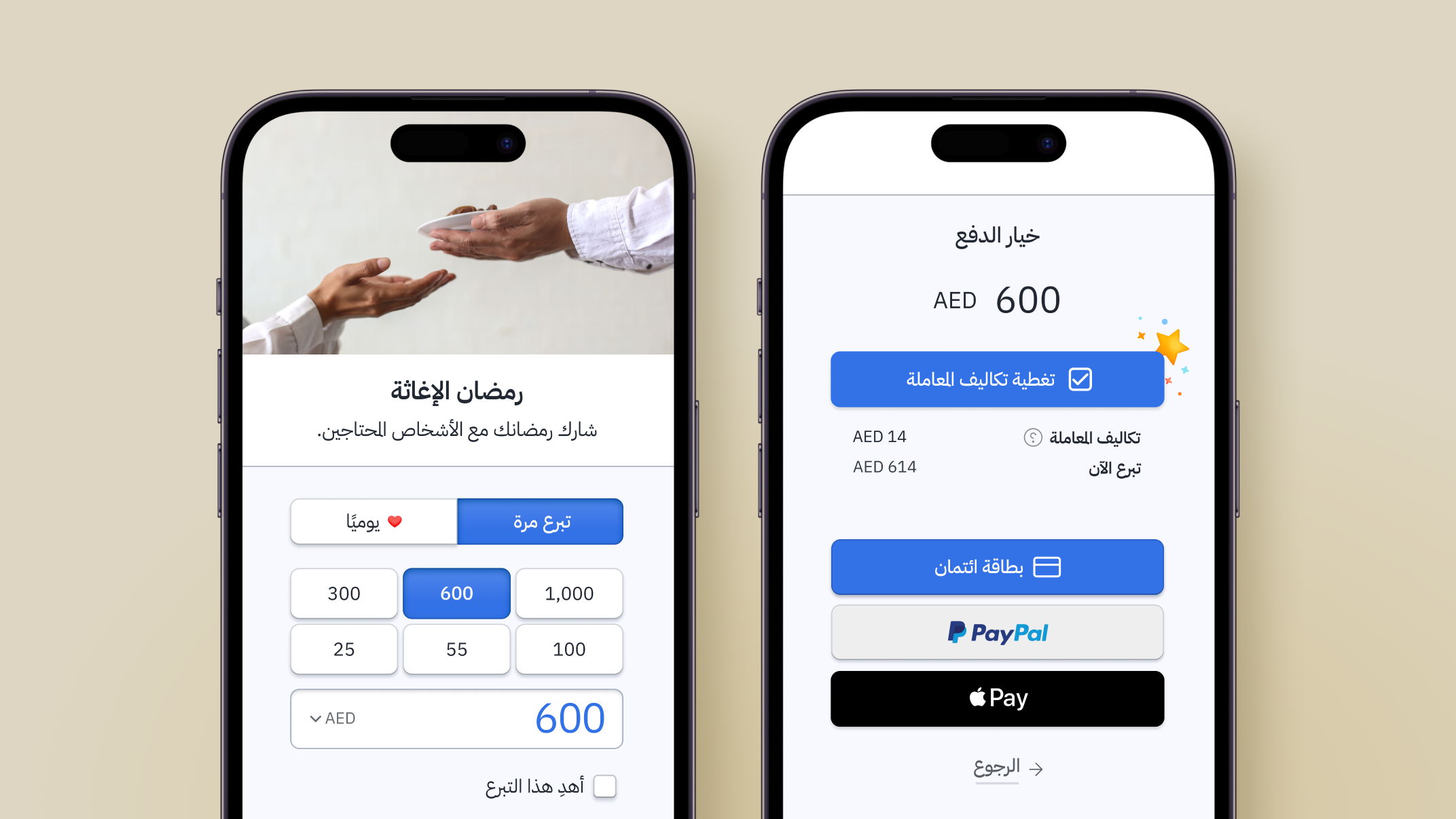 During Ramadan, there is a strong focus on helping others. In fact, our data shows that last year donations across all nonprofits (religious and non-religious) spiked +102% throughout the Muslim holy month.
With new end-to-end support for Arabic localization from Fundraise Up, you can unlock the generosity potential of more than 300 million people in 25 Arabic-speaking countries right in time for Ramadan.
Customizable translations from native speakers
Because our languages are translated by humans, not machines, our translations are best-in-class when it comes to reliability and accuracy. You are also able to add custom translations to Checkout, Element, email templates, and other areas of Fundraise Up to suit the tone of your nonprofit's brand.
Support for right-to-left localization and global currencies
Our localization is more than just translations. We offer true right-to-left formatting and accept more than 135 currencies around the world, including United Arab Emirates dirham, Saudi riyal, and Moroccan dirham.
About Fundraise Up
Fundraise Up is a technology company unlocking the world's generosity potential by optimizing how people give. Our donation platform helps nonprofits engage more supporters and grow revenue by providing easy ways to increase conversion, enable modern payment methods, and personalize the giving experience for every donor. Fundraise Up is the partner of choice for UNICEF USA, The Salvation Army UK, American Heart Association, and other impactful organizations across the globe.
Stay connected
Get updates and insights delivered to your inbox