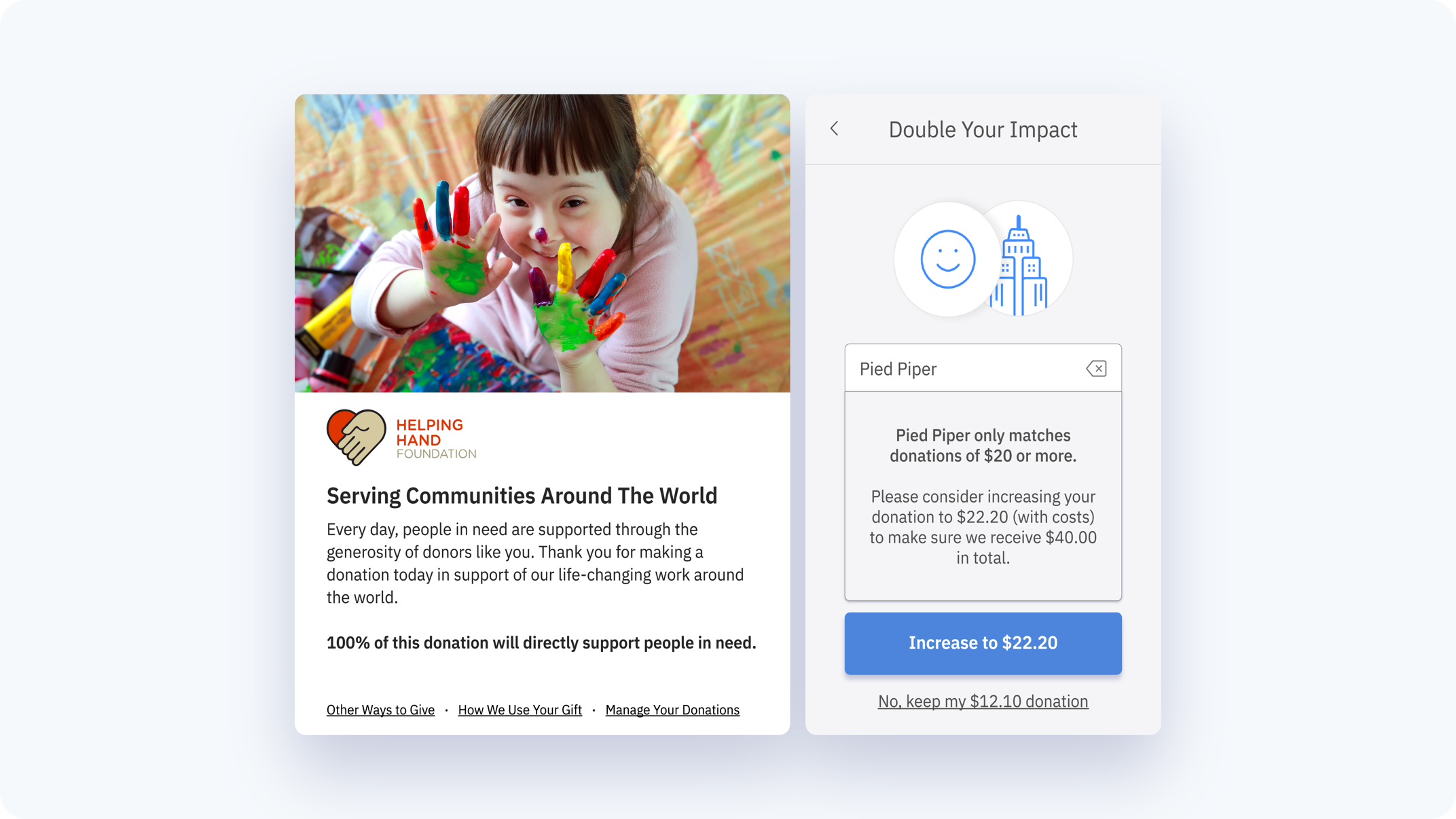 Product Marketing Manager
We're excited to introduce an incredible update to our integration with Double the Donation's 360MatchPro platform: upsells to eligible match amounts. For our customers, this means larger donation sizes and an increase in match-eligible contributions.
The updated feature educates donors while encouraging them to meet or exceed the minimum donation amount matched by their employer. This simple callout is especially valuable because mentioning matching gifts in fundraising appeals results in a 71% increase in response rate and a 51% increase in average donation amount.
"We want to ensure every eligible donor has the opportunity to drive matching gift revenue for the causes they care about - and 360MatchPro provides the perfect avenue to accomplish that," said Salvatore Salpietro, Chief Experience Officer at Fundraise Up. "This solution is going to give donors the opportunity to maximize the impact of their donation."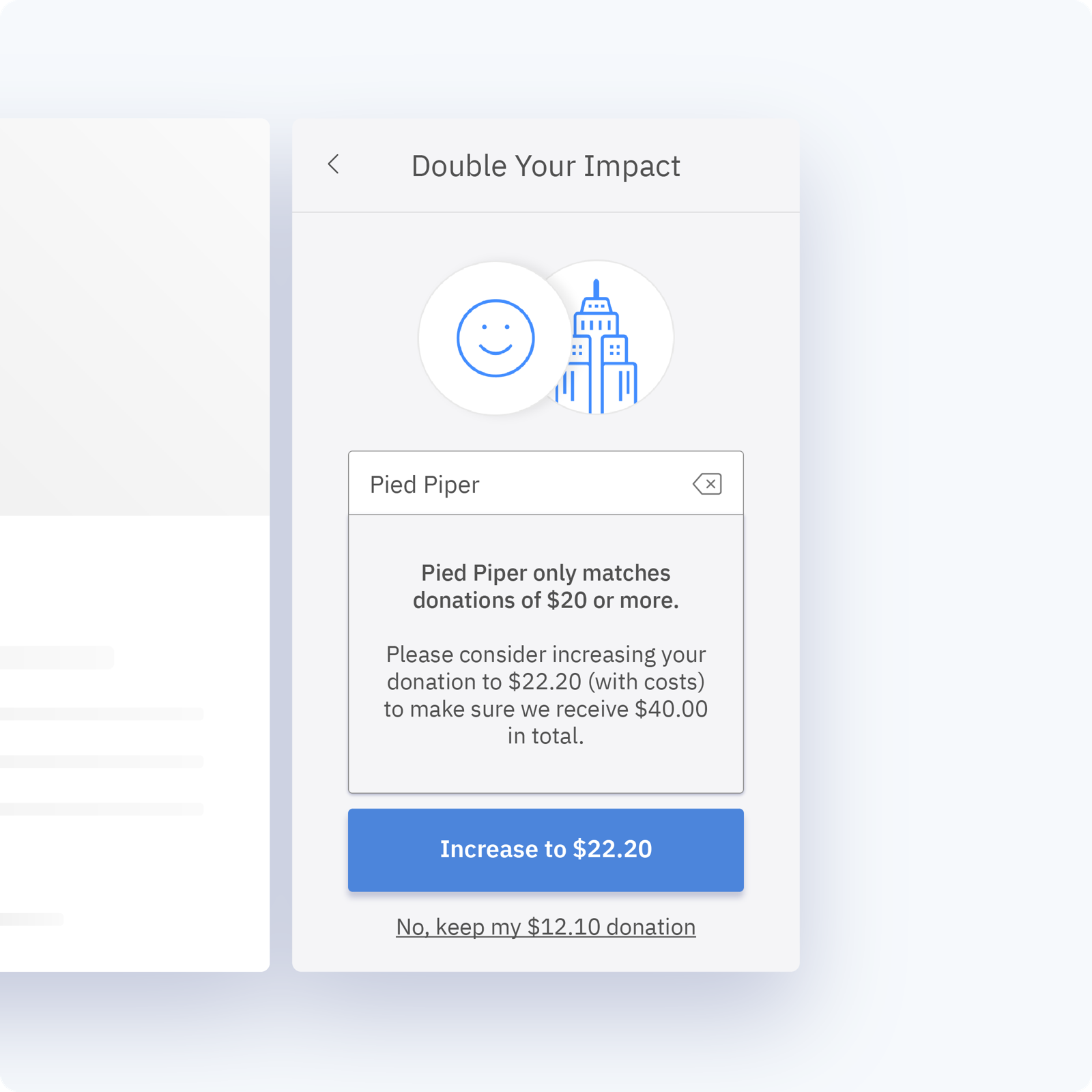 The new matching upsell feature encourages donors to meet or exceed the minimum donation amount matched by their employer.
While matching gifts are widespread, many donors are unaware that they qualify for a gift matching program. The new upsell feature will not only close the donor awareness gap but also encourage larger donations and a greater number of match requests.
"Fundraise Up already uses innovative technology to drive donor conversion rates and satisfaction, so we are very excited to add an enhanced matching gift touchpoint to their donation flow," said Adam Weinger, President of Double the Donation. "This enhancement will ensure no matching gift opportunities fall through the cracks."
Leading nonprofits around the world are already leveraging 360MatchPro with Fundraise Up to drive support for their missions. For those nonprofits, the update has been automatically applied and they will see growth in their corporate matching program starting today.
For nonprofits not yet leveraging Fundraise Up with 360MatchPro, now is the perfect time to get started. Request a demo to learn how you can double your online donation revenue and triple your recurring donor acquisition rate.
---
About Double the Donation
Automate your matching gift fundraising with the industry-leading solution from Double the Donation. The 360MatchPro platform provides nonprofits with tools to identify match-eligible donors, drive matches to completion, and gain actionable insights. 360MatchPro integrates directly into donation forms, CRMs, social fundraising software, and other nonprofit technology solutions to capture employment information and follow up appropriately with donors about matching gifts.
About Fundraise Up
Fundraise Up is a rapidly growing financial technology company headquartered in Brooklyn, NY that provides online fundraising software to enterprise nonprofits. Fundraise Up's AI-powered platform is leveraged by trusted organizations like UNICEF USA to double annual digital donation revenue and triple recurring donor acquisition.
Stay connected
Get updates and insights delivered to your inbox