Product Marketing Manager
Available now, the updated Exports tool introduces enterprise features that make it easier than ever for nonprofits to export data from Fundraise Up and import it into CRMs, data analysis tools, and custom applications. Here's a look at everything that's new:
Templates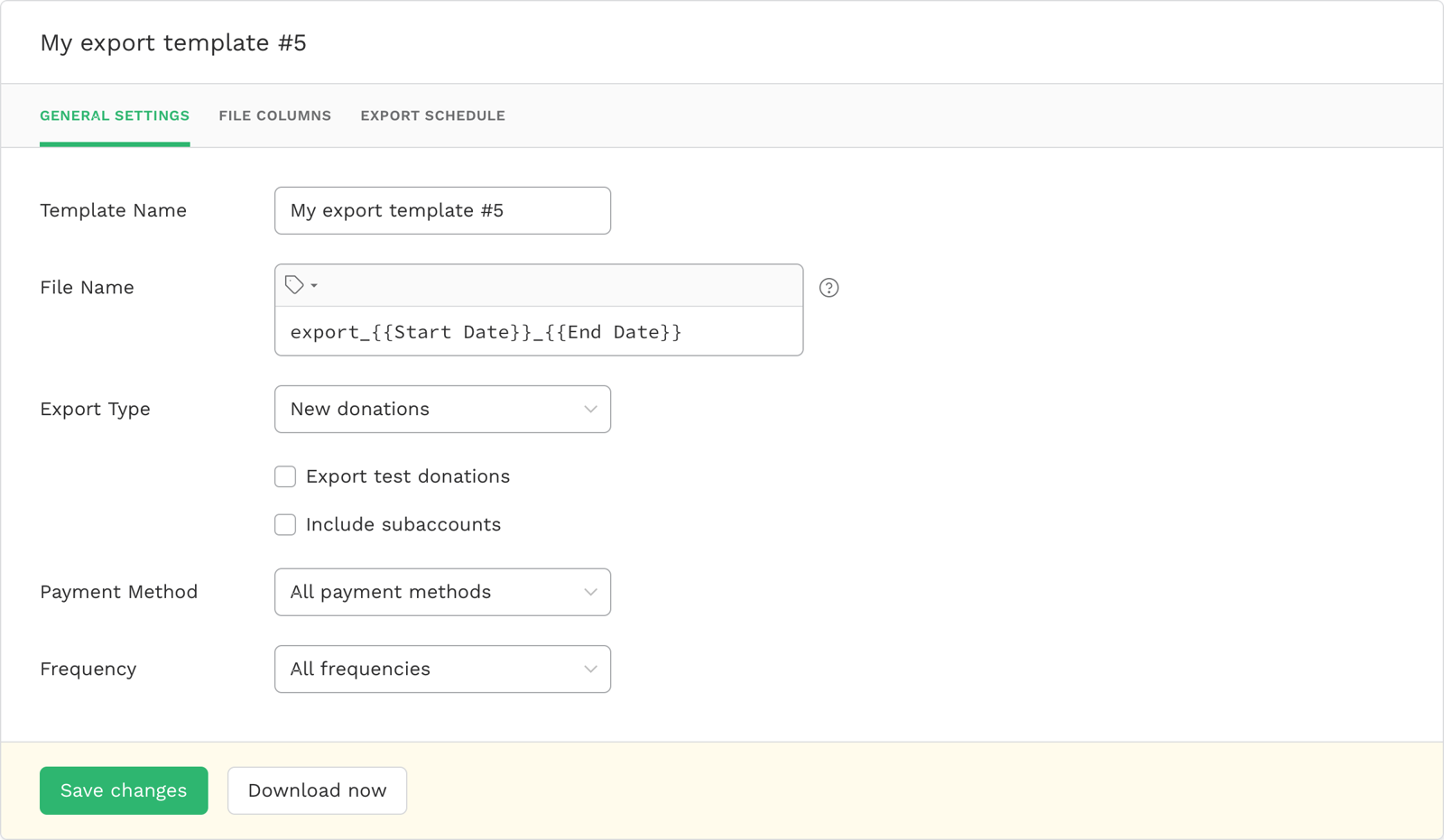 Every template can be customized to fit your needs.
With templates, you can now configure organization-wide export templates for any number of needs. For example, you can set up a template for succeeded donations that's perfect for your finance team, and a separate template that includes only new recurring plans — a great option for team members managing monthly or annual giving programs.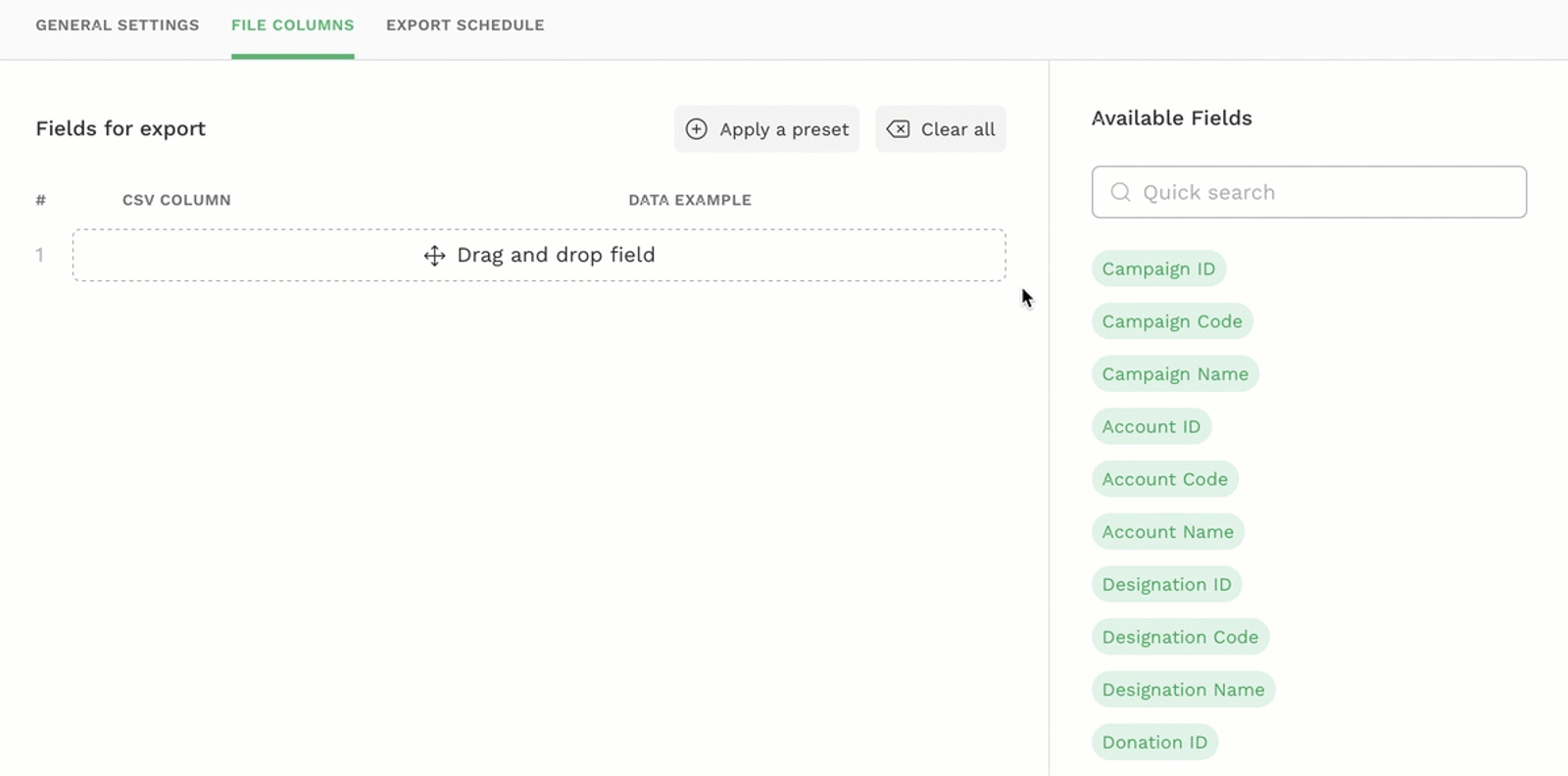 The drag and drop editor makes it easy to customize template columns.
The updated Exports tool also introduces a drag and drop editor for configuring templates. Pick and choose from available data points, rearrange columns as needed, and customize properties like date and currency formatting. You can even apply presets for importing data into platforms like Mailchimp.
Destinations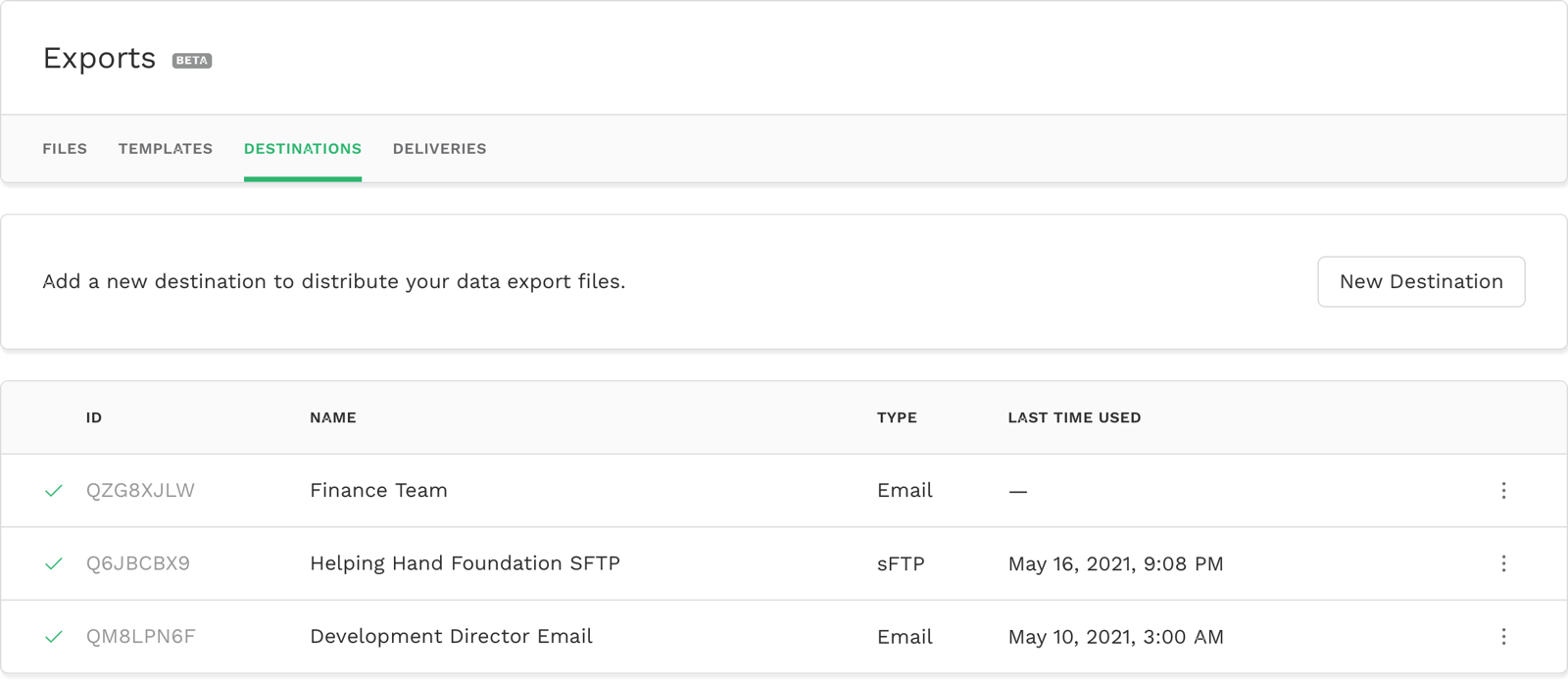 The updated Exports tool lets you send your data to email addresses and SFTP locations.
There are now three ways to export your Fundraise Up data.  First, and just like with the previous version of Exports, you can click the download button to quickly get a CSV file of your data. Second, you can now configure one or more email addresses to receive data exported from Fundraise Up. This option is perfect for keeping development, finance, and stewardship teams in the loop about donations your nonprofit is receiving. Third, it's now possible to add file server destinations using SFTP. For large nonprofits with complex custom workflows in place, this option provides valuable flexibility.
Schedules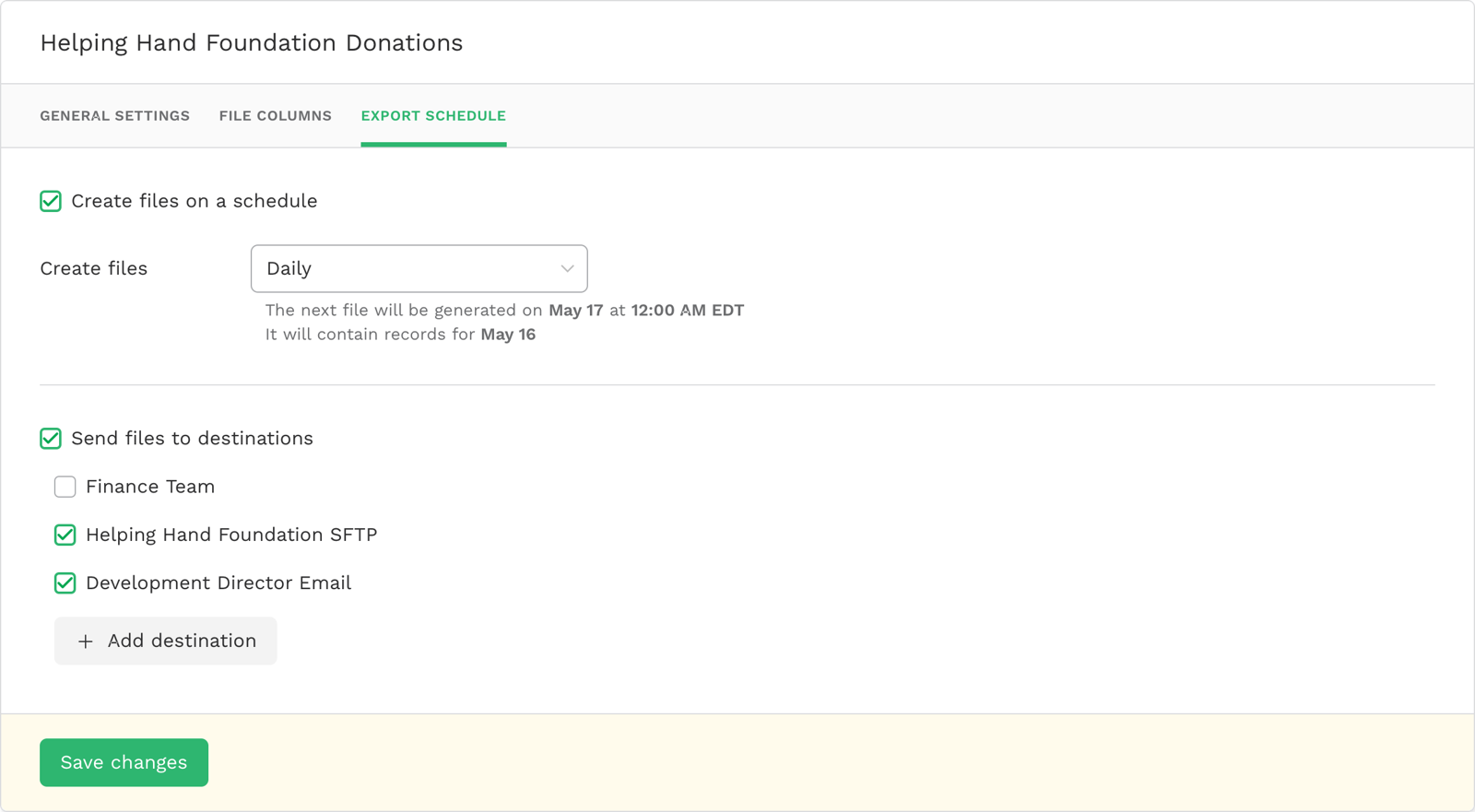 A powerful addition to the Exports tool, the new scheduling feature lets you automatically export data from Fundraise Up on a recurring basis. With options ranging from hourly to monthly, you can dial in your export scheduling to meet your team's needs, and use destination toggles to send data only to the people or places that need it.
Final thoughts
The updated Exports tool introduces a suite of new functionalities that are designed to streamline processing operations for enterprise nonprofits. While Fundraise Up will continue to develop and support API-based CRM integrations for platforms like Salesforce and Raiser's Edge NXT, we recognize that the best way to support your data needs is with a platform-agnostic tool like Exports. This way, even if a software vendor changes or deprecates its API, we'll still be able to provide data to you in a way that's easy to import into your other fundraising tools.
To take a deep dive into the technical documentation for Exports, read this article in our Help Center.
About Fundraise Up
Fundraise Up is a rapidly growing financial technology company headquartered in Brooklyn, NY that provides online fundraising software to enterprise nonprofits. Fundraise Up's AI-powered platform is leveraged by trusted organizations like UNICEF USA to double annual digital donation revenue and triple recurring donor acquisition.
Stay connected
Get updates and insights delivered to your inbox