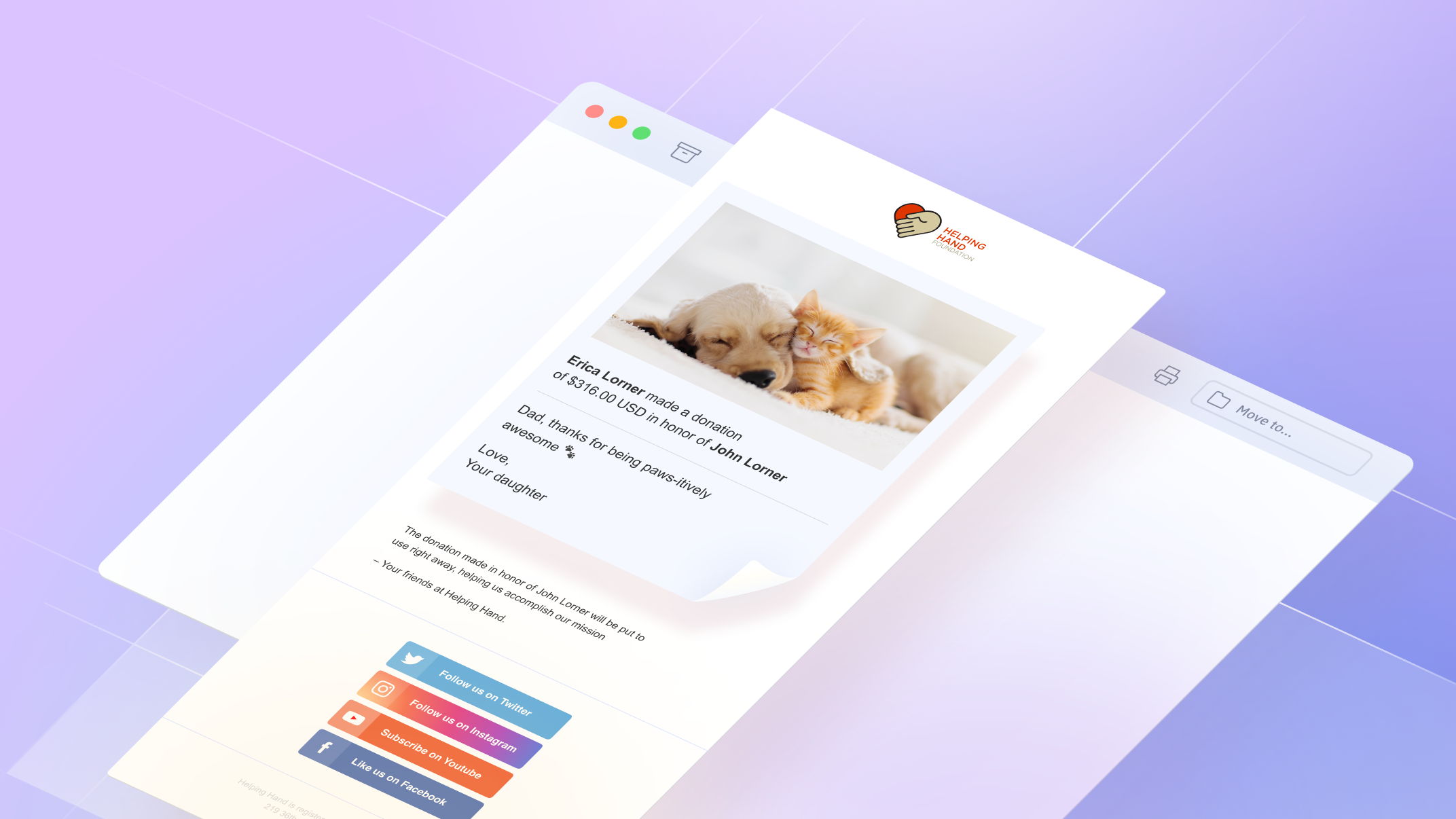 Product Marketing Manager
Dedicating a donation, whether in honor or in memory, is an important way for donors to add significance to their donation and better connect with your nonprofit's cause. Now, with Fundraise Up, donors can choose from a variety of images to accompany their dedication; all pre-curated and categorized by your organization.
So what's changing?
Previously, when donors chose to share their dedication with someone by email, they could only accompany it with a single image that was pre-selected. While this allowed for tighter control over the dedication experience, the rigidity could hamper the connection between a supporter and your organization.
Image collections
Now, you can create a collection of images and organize them by theme or sentiment. When a donor goes to share their dedication by email, they can now choose the image they feel best corresponds with their message.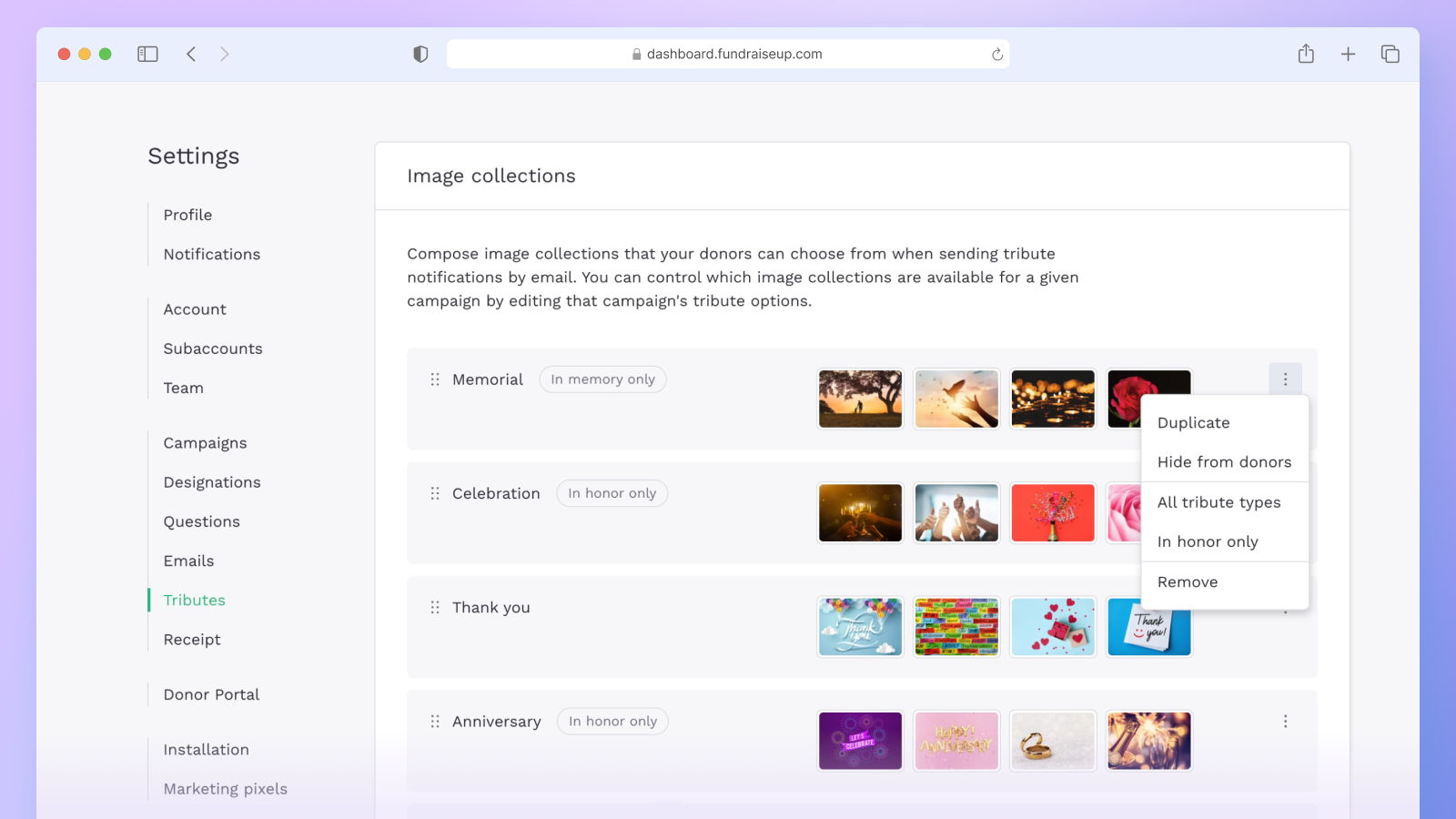 You can select up to four images per collection, and each collection can be customized to fit the needs of your organization. Collections can be displayed "In honor only", "In memory only", or entirely hidden from view.
Additionally, collections can be individually selected or excluded from a campaign. For example, let's say you're running a dedicated campaign for Valentine's Day:
In this example, a donor will see the pre-selected Valentine's Day collection in their donor portal, where they can choose from one of four suggested images. For more evergreen campaigns you may be running, like those on your homepage, you can enable multiple collections for donors to cycle through and select the image of their choice. This provides your donors with a more bespoke dedication experience while keeping you in control of which images they can select.
To learn even more about tributes and how they can be further customized, see our help center documentation.
---
About Fundraise Up
Fundraise Up is a rapidly growing financial technology company headquartered in Brooklyn, NY that provides online fundraising software to enterprise nonprofits. Fundraise Up's AI-powered platform is leveraged by trusted organizations like UNICEF USA to double annual digital donation revenue and triple recurring donor acquisition.
Stay connected
Get updates and insights delivered to your inbox