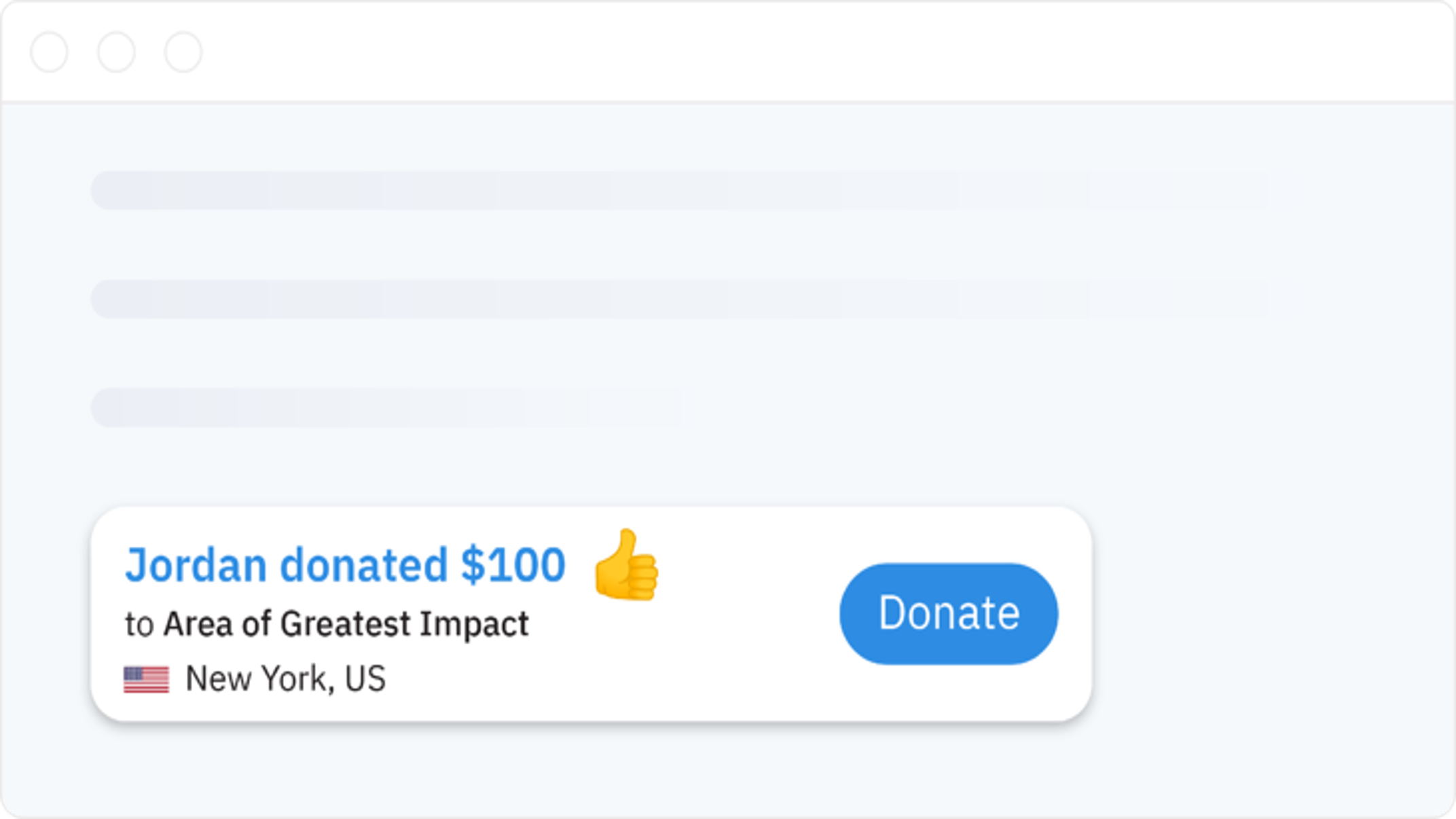 Product Marketing Manager
Introducing Social Proof, the new Element inspired by psychology.
Your donors are no different from consumers — they are consumers after all. The same social influence (purchases by others, recommendations, etc.) that motivate consumer behavior can be leveraged to encourage donations to your nonprofit.
When someone visits your nonprofit's website, Social Proof will pop up in the lower-left corner of the website and display recent donations from your supporters.
Social Proof displays a supporter's first name, donation, and donation designation. Based on the donor's location, Social Proof will also display the state or province and country where the donation was made.
Like all Fundraise Up Elements, Social Proof can
be styled to match your nonprofit's website. You can even make updates to Social Proof in real-time from the Fundraise Up dashboard and see the changes immediately reflected on your website.
Ready to add Social Proof to your website? Head to the Elements section of your Fundraise Up dashboard to get started. And if you're not yet using Fundraise Up, you can learn more about Elements and the platform's other conversion-boosting features at fundraiseup.com.
---
Notes about Social Proof's behavior
Social Proof shows content based on the 10 previous donations.
The donations shown are ordered from oldest to newest.
Social Proof is shown when a new donation is made.
Social Proof is shown for 50% of page views.
If a website visitor closes Social Proof, it will not appear again until the visitor's next browser session.
Stay connected
Get updates and insights delivered to your inbox