The evolution
of the donation form
Faster, smarter, and optimized for higher conversion, Checkout improves the donor experience and increases revenue.
Upgrade your donor experience
Say hello to Checkout, the upgrade to your donor experience that doubles conversion and increases revenue by simply replacing the donate button on your nonprofit's website.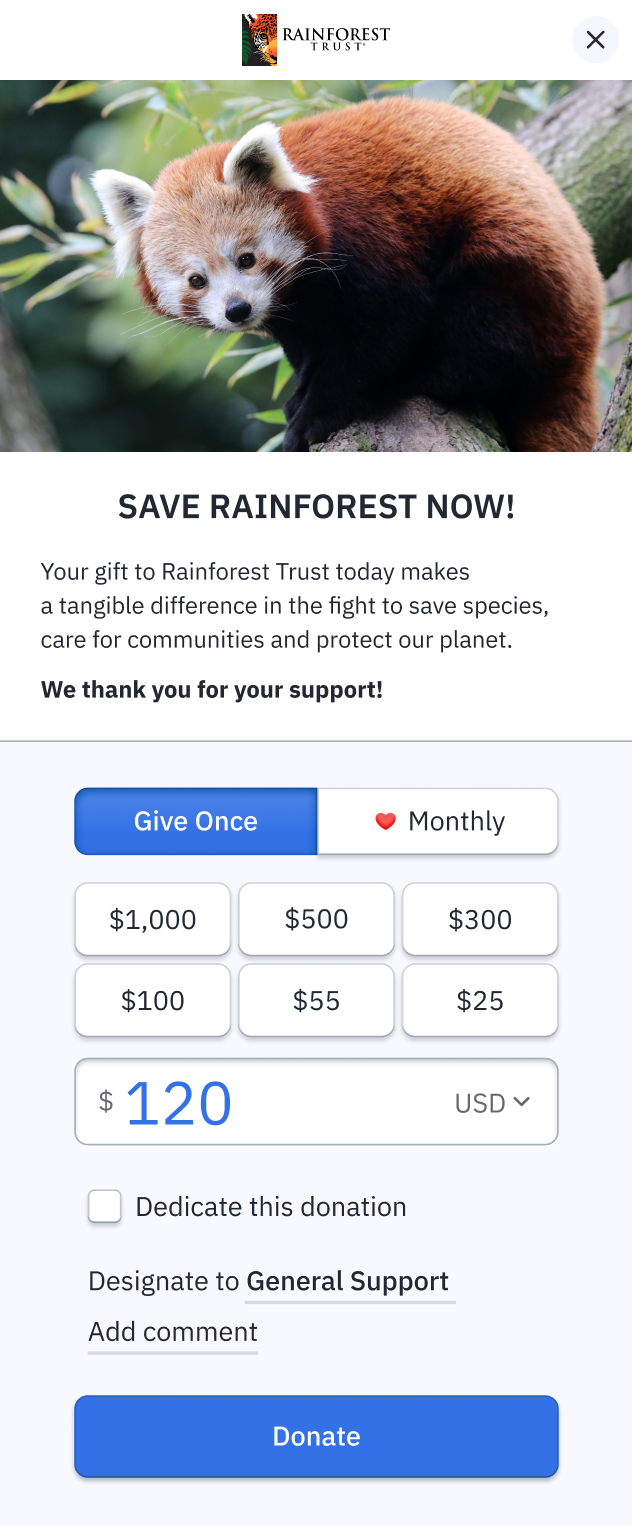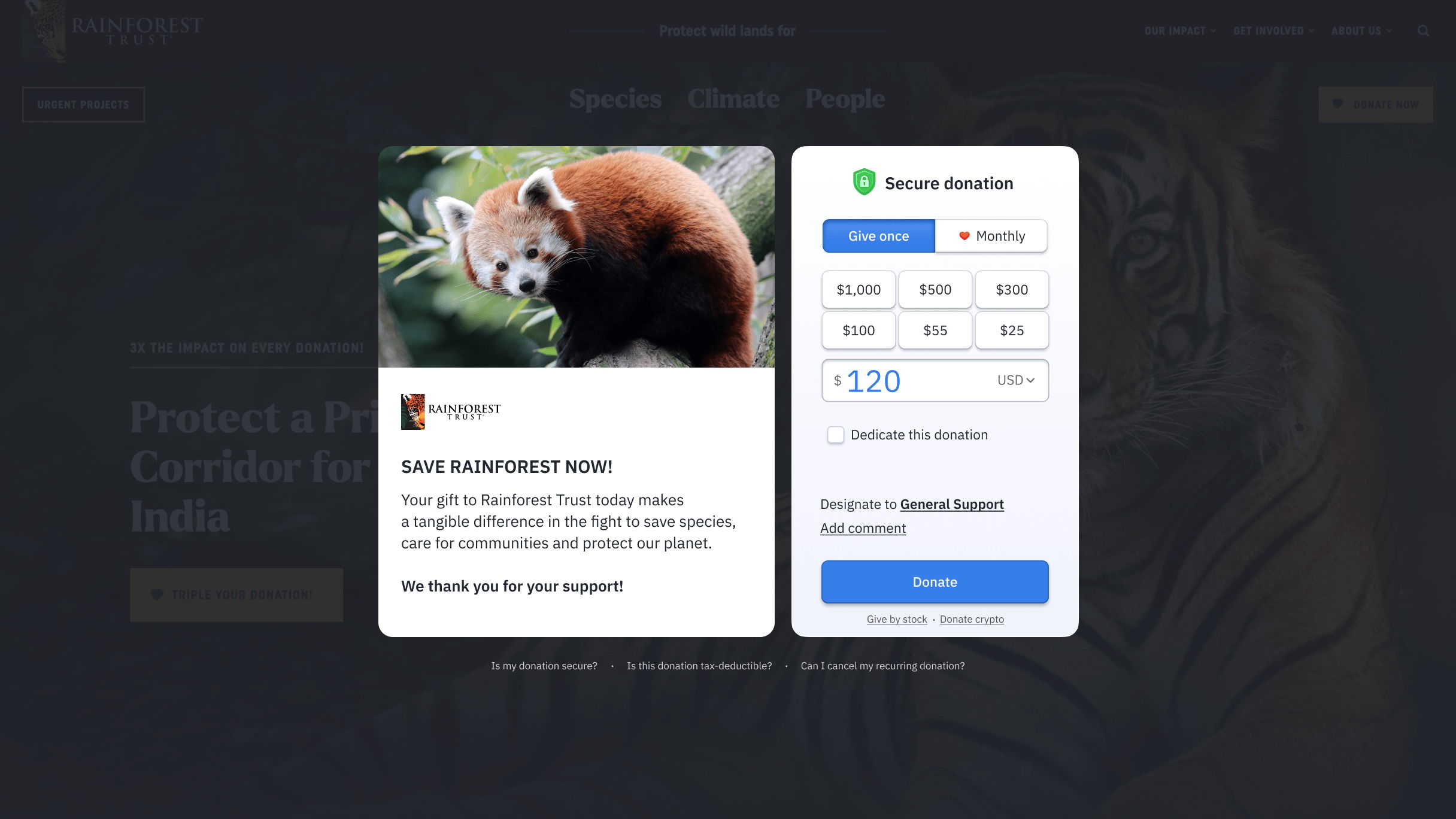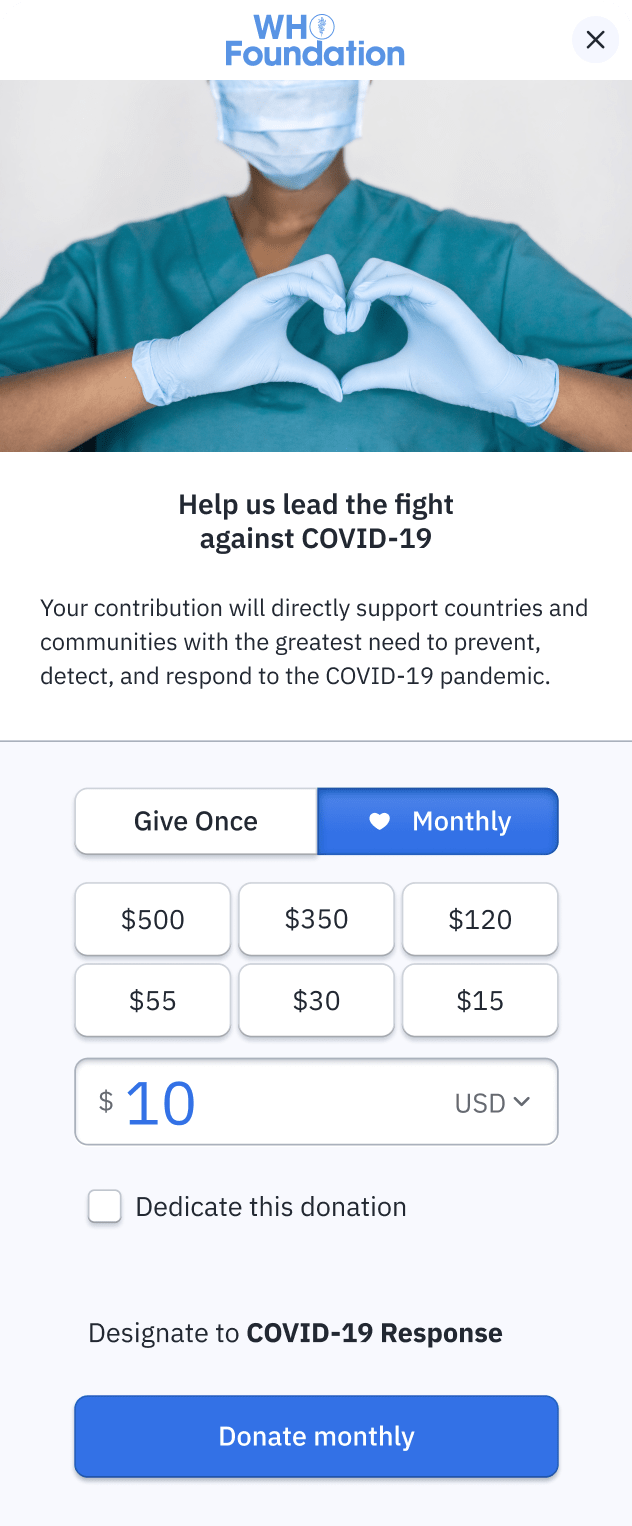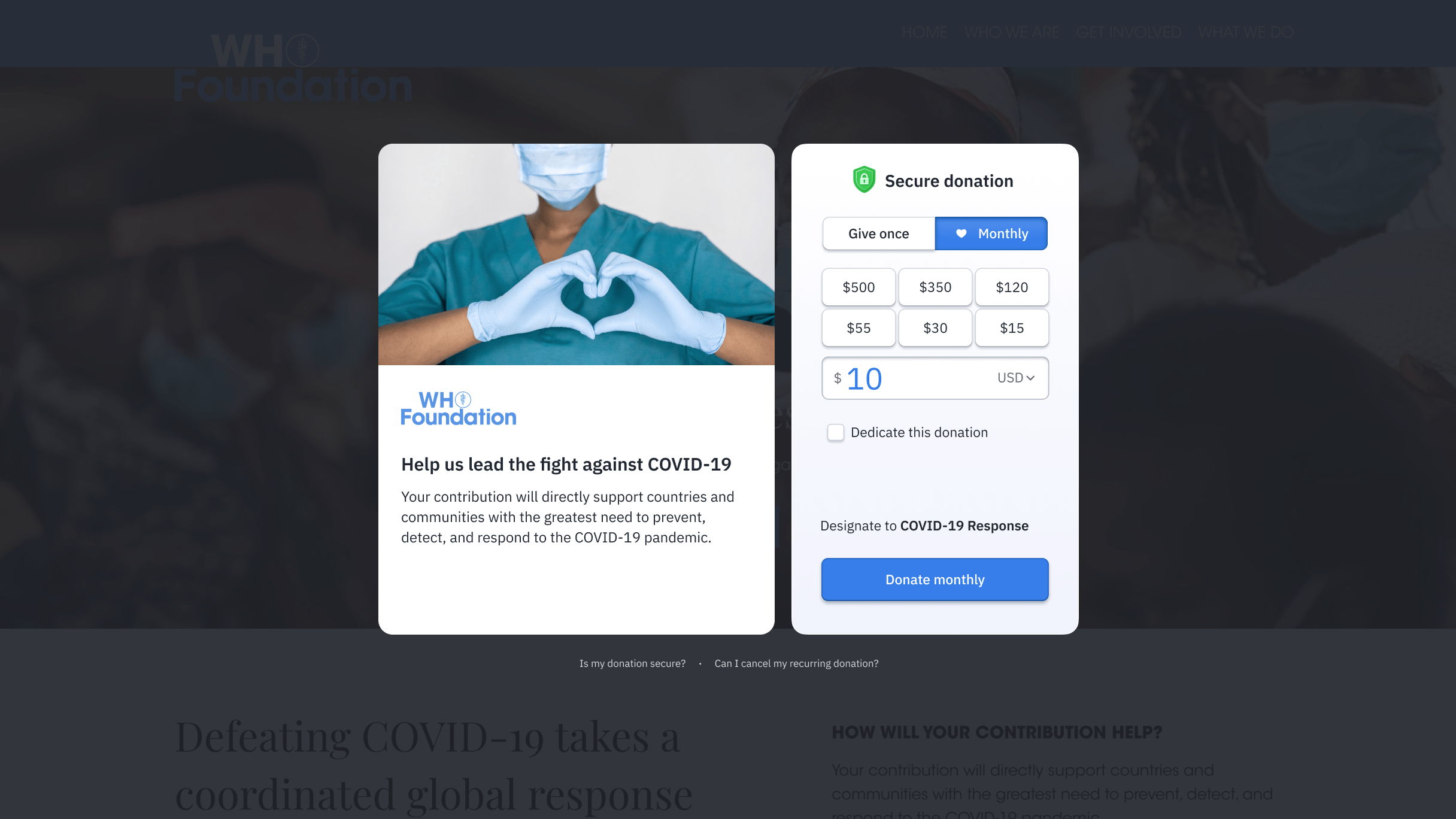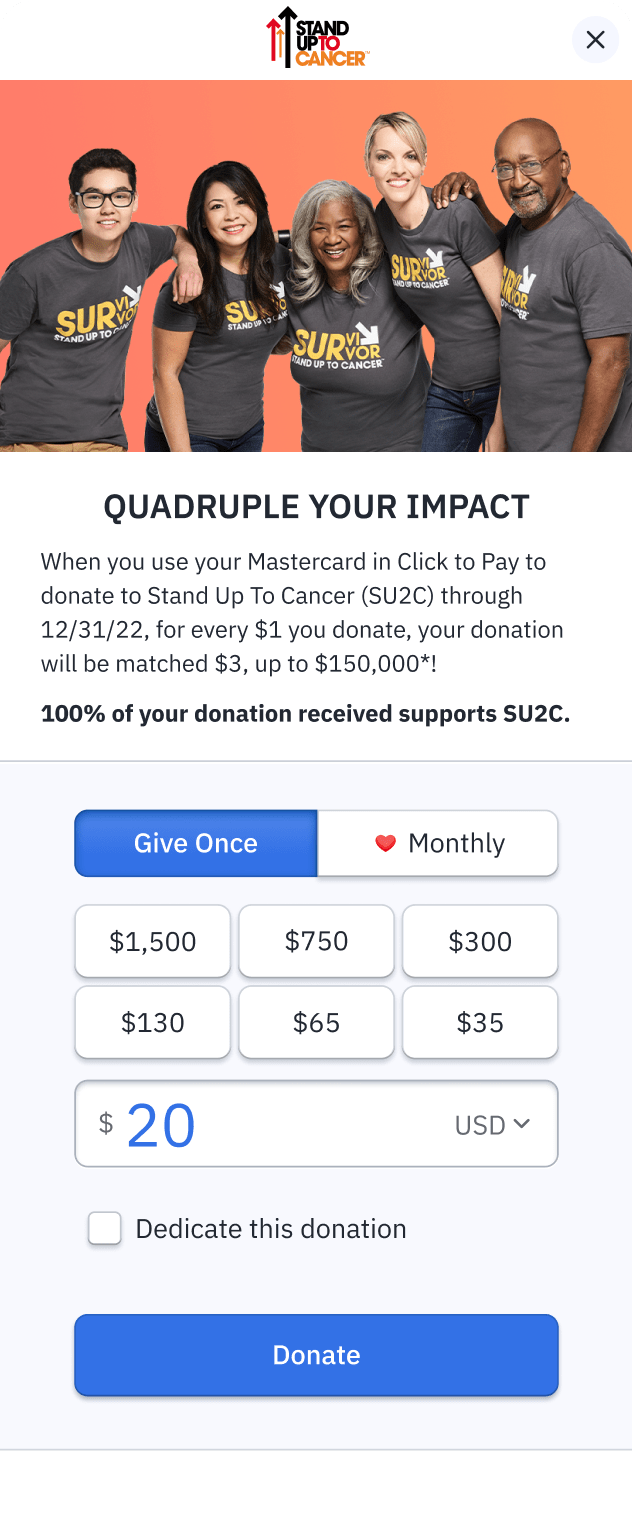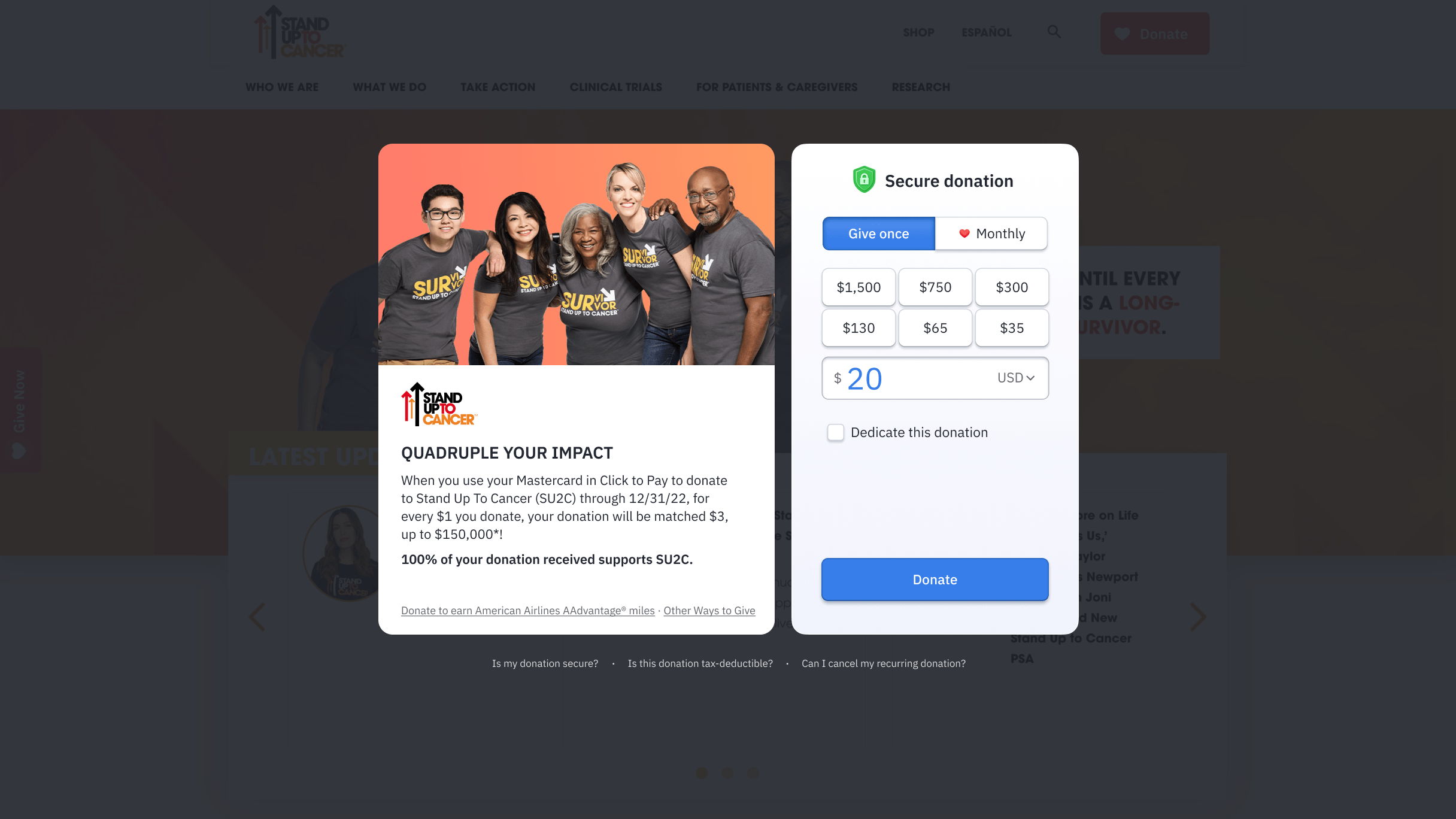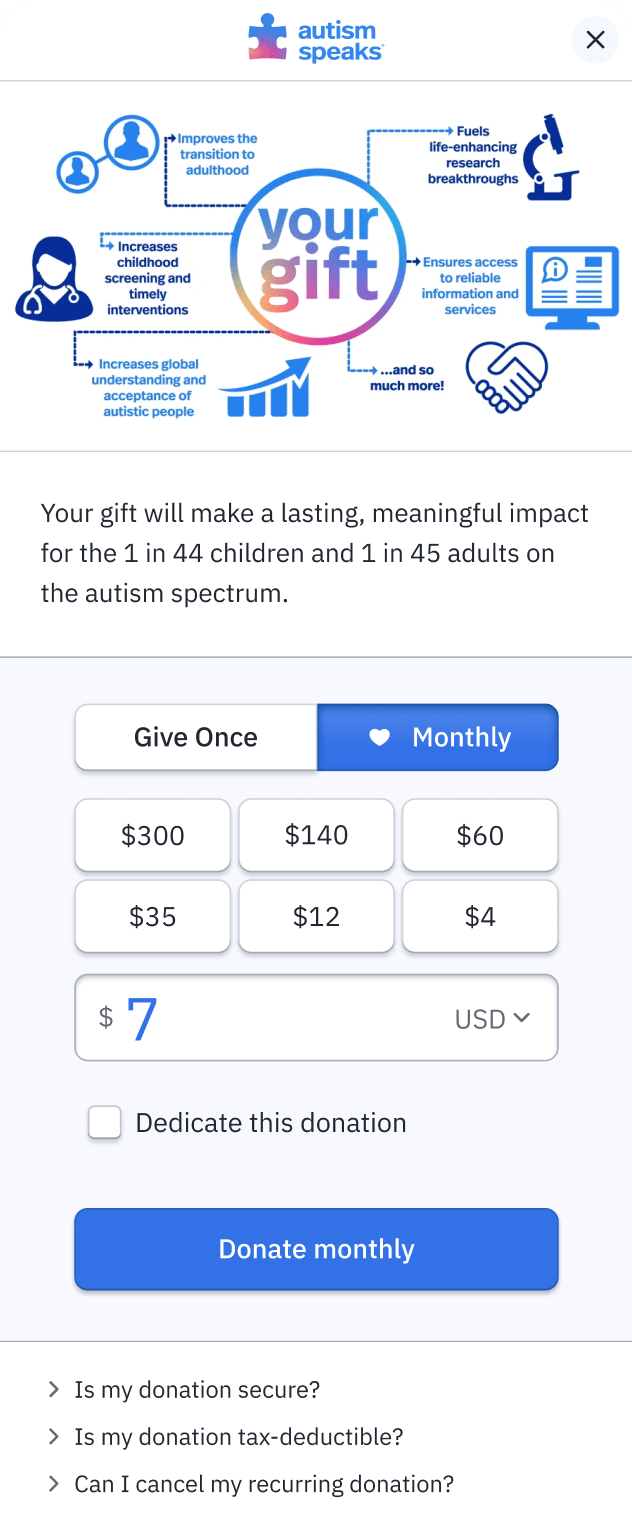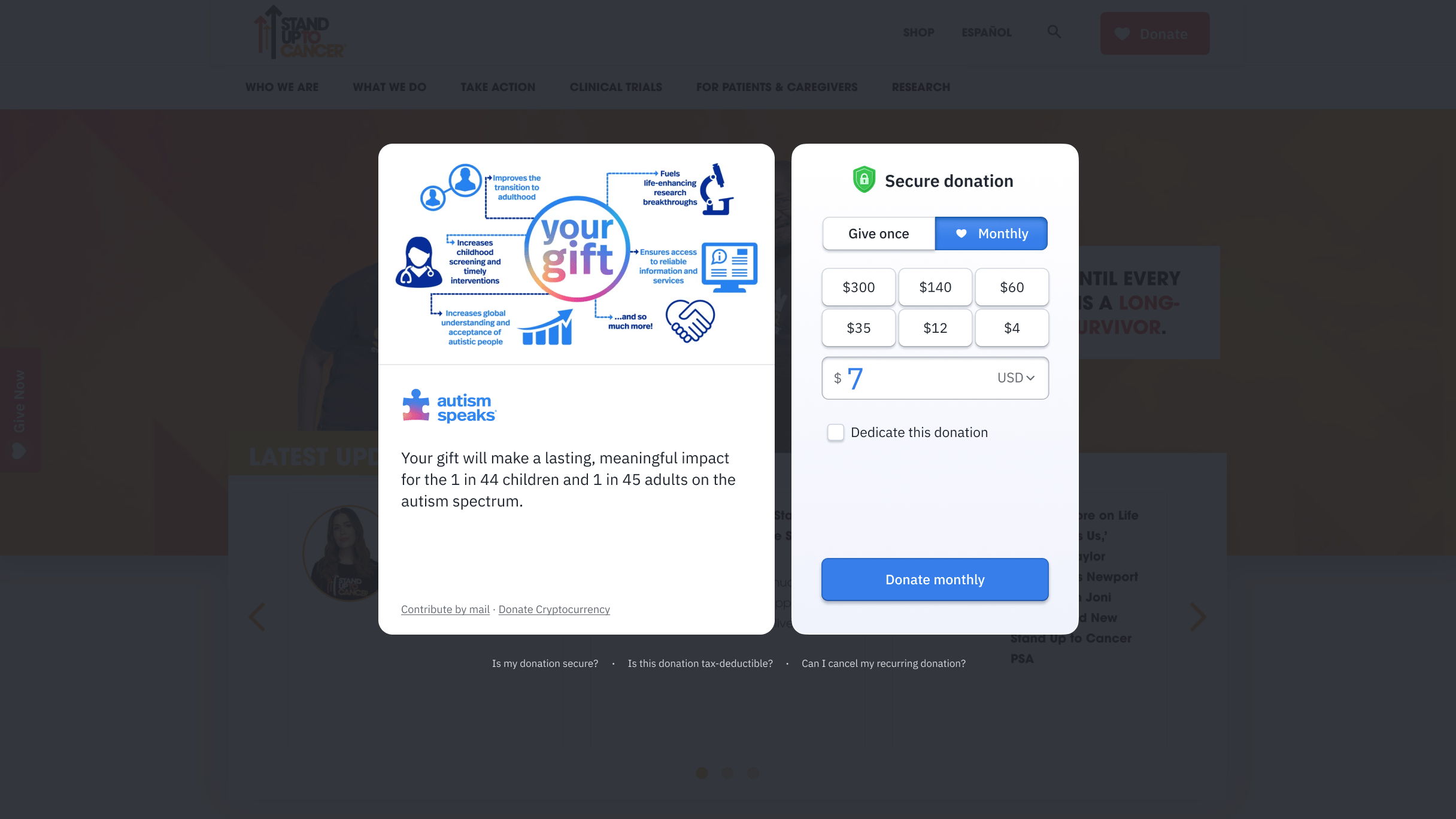 Replace forms
with Checkout
Remove donation experience friction
Increase online giving revenue
20% increase
in average donation
amount
The support of the Fundraise Up team was really essential to us. There was also an ease of flexibility in the setup that allowed us to adjust things more rapidly than we ever have been able to do before.
85% donor
covered fees
We've seen less abandoned checkout, increased monthly donations, increased mobile donations, and increased coverage of transaction fees.
Director, Digital Engagement and Response
22% increase
in online revenue
Fundraise Up understands nonprofits more than other technology solutions do. The team makes everything as turnkey as possible, and our donors benefit from it.
Director of Email Marketing
How The Salvation Army UK achieves a 49% conversion rate
By creating a personalized donor experience for every supporter, The Salvation Army UK sees fundraising performance that's triple the industry standard.
See the case
study
More powerful features
Tools that engage donors and increase revenue.
P2P fundraising
Built-in P2P tools that engage supporters as fundraisers.
Address validation
Automatically verify and format mailing addresses.
Custom questions
Gather post-conversion information from donors.
Designations
Categorize, code, and track donations.
White label
Zero-out vendor mentions in your donor experience.
Stock donations
Accept stock donations through your website.
Crypto donations
Accept crypto as easily as you accept credit cards.
Donors cover fee
Get donors to cover your transaction fees at checkout.