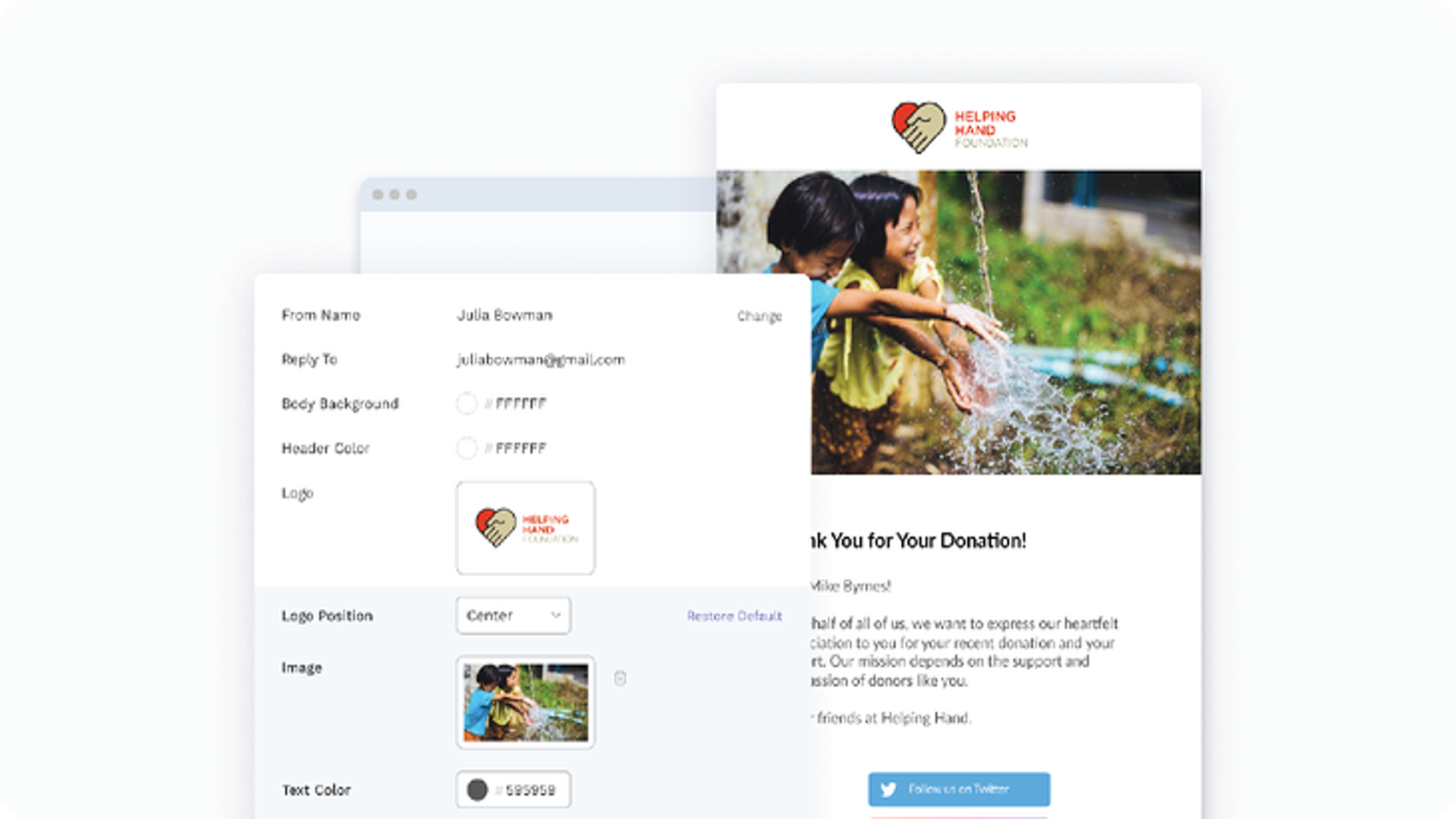 Head of Product Experience
Now you can manage the look, feel, and content of every email across all of your Campaigns in one place.
With Fundraise Up, you've always been able to send customized Automated Emails. With our latest update to Automated Emails, you can now centrally manage and update the email templates for donation receipts, P2P Fundraisers, and more, and apply your customizations to emails for every Campaign.
A new Email Templates page in Settings lets you view the email templates available for customization and provides options for setting the sender name and email address, matching the appearance of emails to the look and feel of your organization, and customizing the text content of the email templates.
There are certainly still times when you'll want to customize the email templates for specific Campaigns, and you still can! Each Campaign will continue to have options for customizing the content and appearance of its email templates.
The update to Automated Emails is free and available now for all customers.
Questions about Automated Emails? Check out our Help Center article on customizing emails.
Stay connected
Get updates and insights delivered to your inbox