5 GivingTuesday campaigns to inspire year-end fundraising
Nov 29, 2022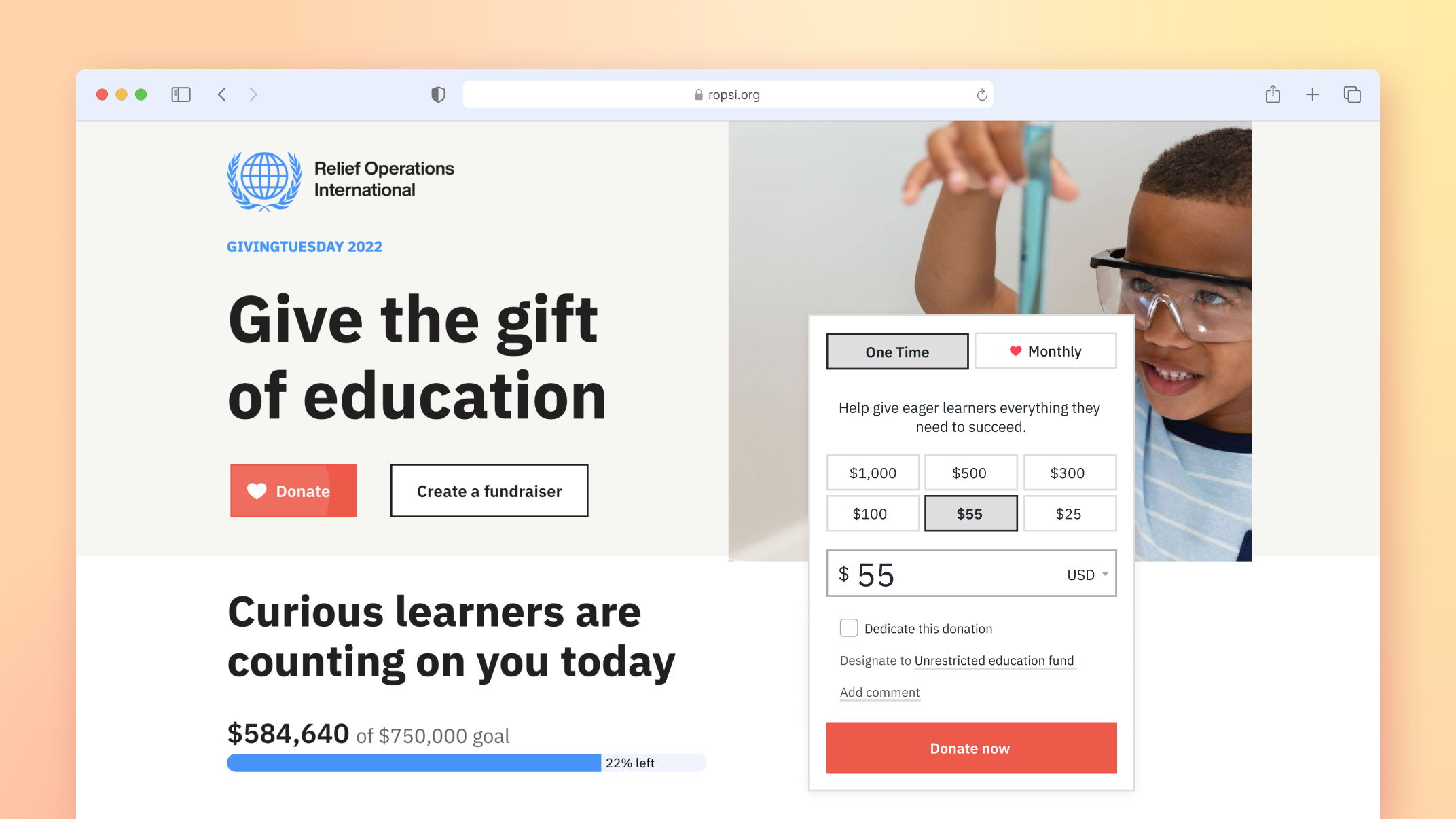 Happy GivingTuesday! The big day has finally arrived, and it's time to see the fruit of all your labor come to life. But the hard work doesn't stop here —  today marks the beginning of a very busy year-end giving season.
Your team has to stay alert today to ensure everything goes according to plan and also consider how it can keep building momentum without causing donor fatigue until December 31 to hit its year-end revenue goals.
To help with your year-end planning, we're sharing five GivingTuesday campaigns you can pull inspiration from.
1. Rainforest Trust: Matching-gift campaign
To further incentivize donors to make a donation on GivingTuesday, Rainforest Trust is running a matching-gift campaign. The organization features the campaign front and center on its website and in donation checkout, ensuring that donors don't miss out on this opportunity to make 3x the impact.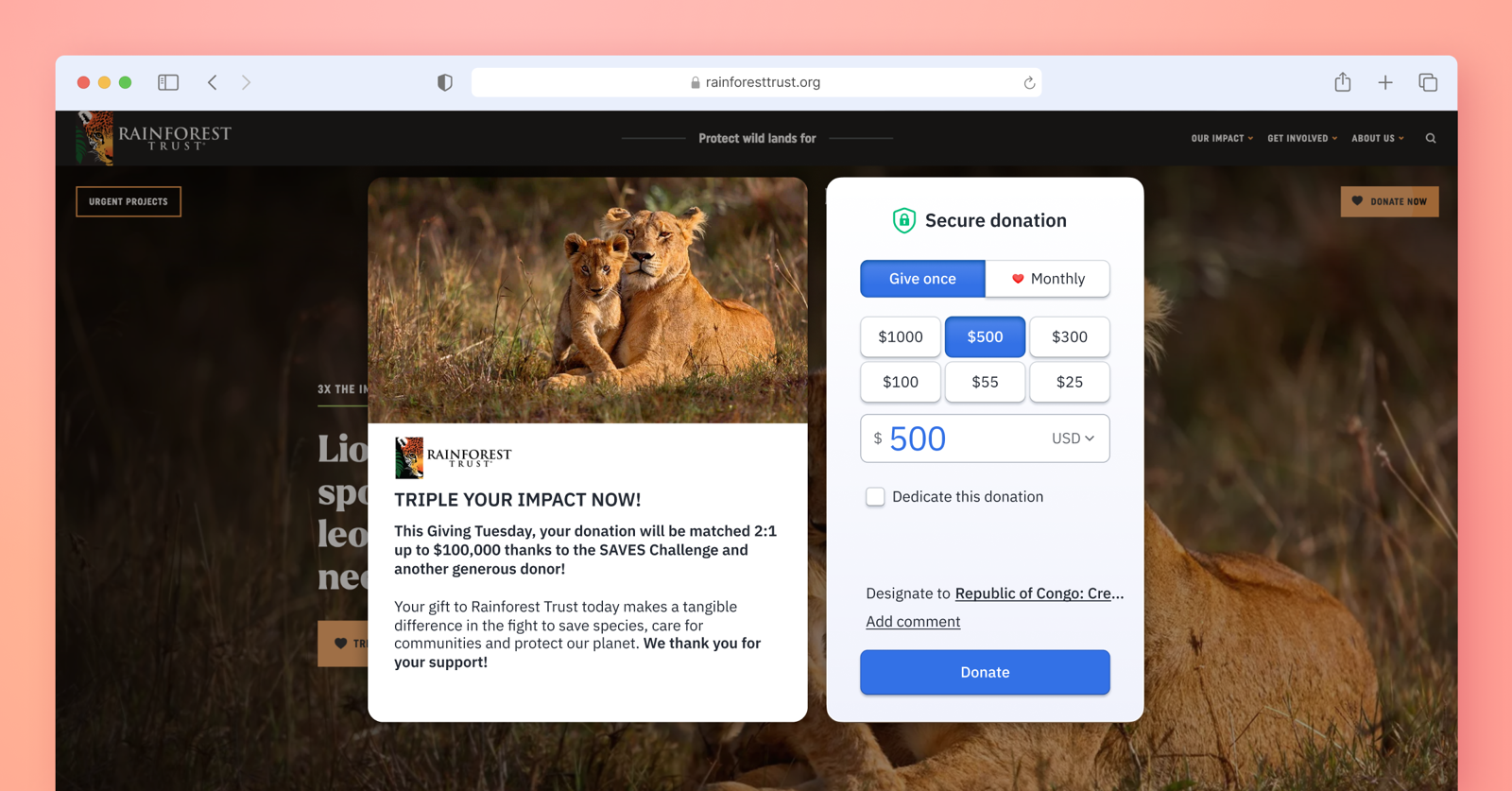 2. Ally Global Foundation: GivingTuesday-specific landing page
Creating a campaign-specific landing page provides donors with additional information about what you're doing for GivingTuesday and why it matters. On Ally Global Foundation's GivingTuesday landing page, the organization highlights how it plans to help at-risk children in Nepal and shares moving stories to encourage donor support. It also includes multiple calls to action across the page and a goal meter so supporters can stay informed about campaign performance.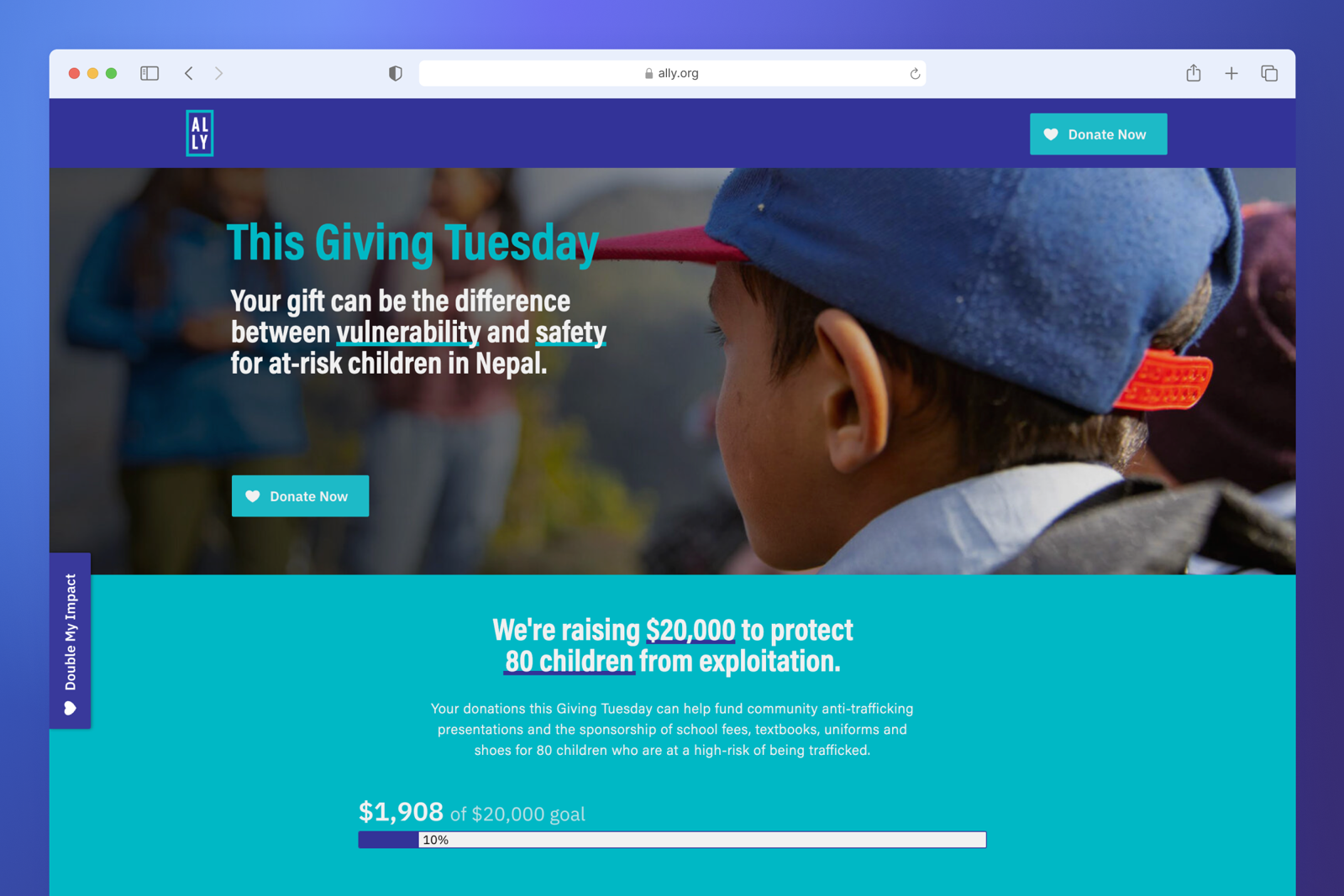 3. American Heart Association: Ways to support
Engage new supporters on GivingTuesday and during the year-end season by directly telling people how they can help. On its website, American Heart Association provides three ways for website visitors to offer their support. It even includes stories of the survivors to further encourage supporters to take action.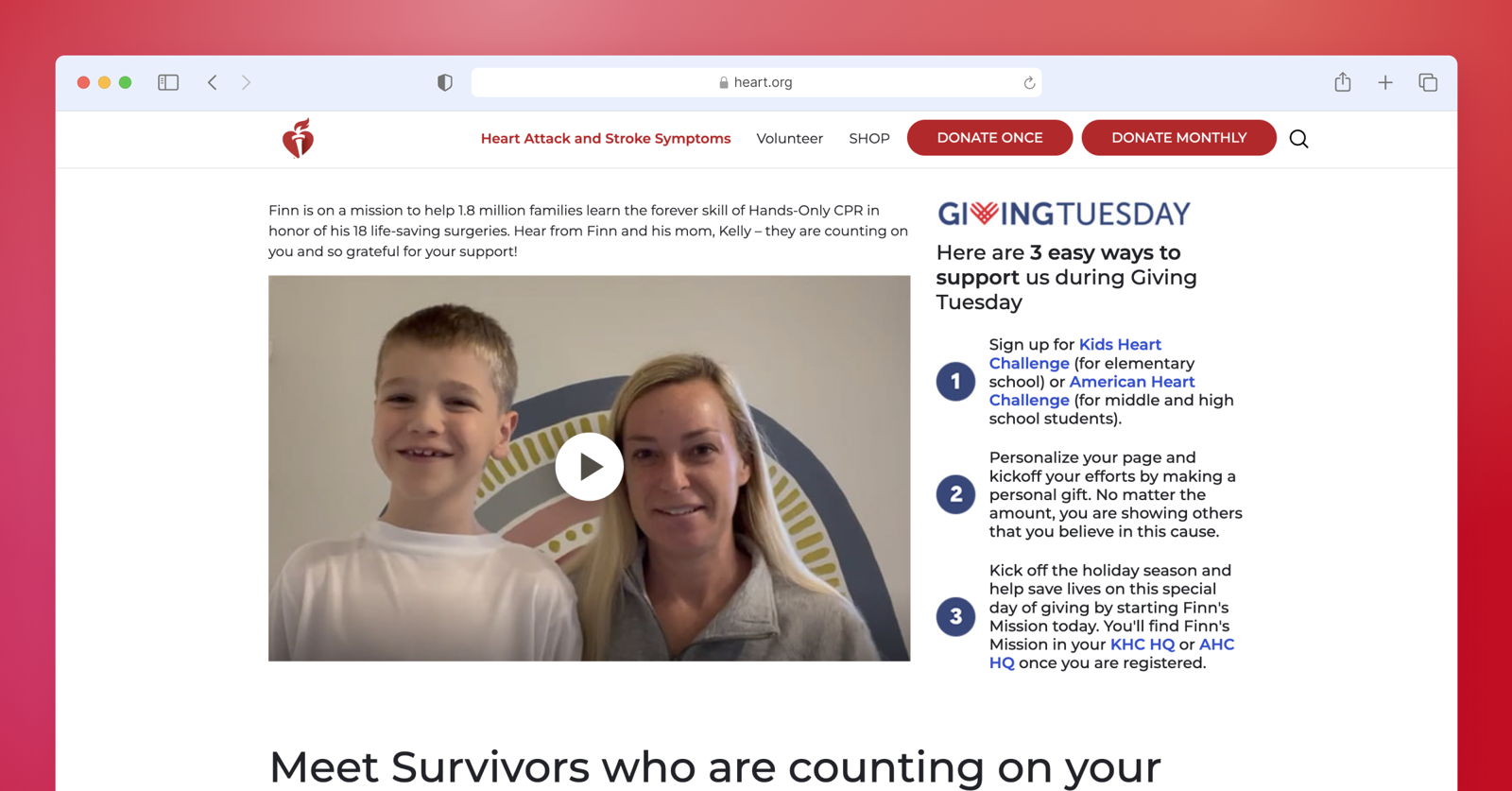 4. Greater Good Charities: Cause areas to support
If your organization works in multiple cause areas, why not let donors choose where they want their donation to go? It's a great way to personalize the donor experience and give donors more control over how their gift is spent.
For GivingTuesday, Greater Good Charities lets donors choose from four different cause areas and provides a unique landing page for each one.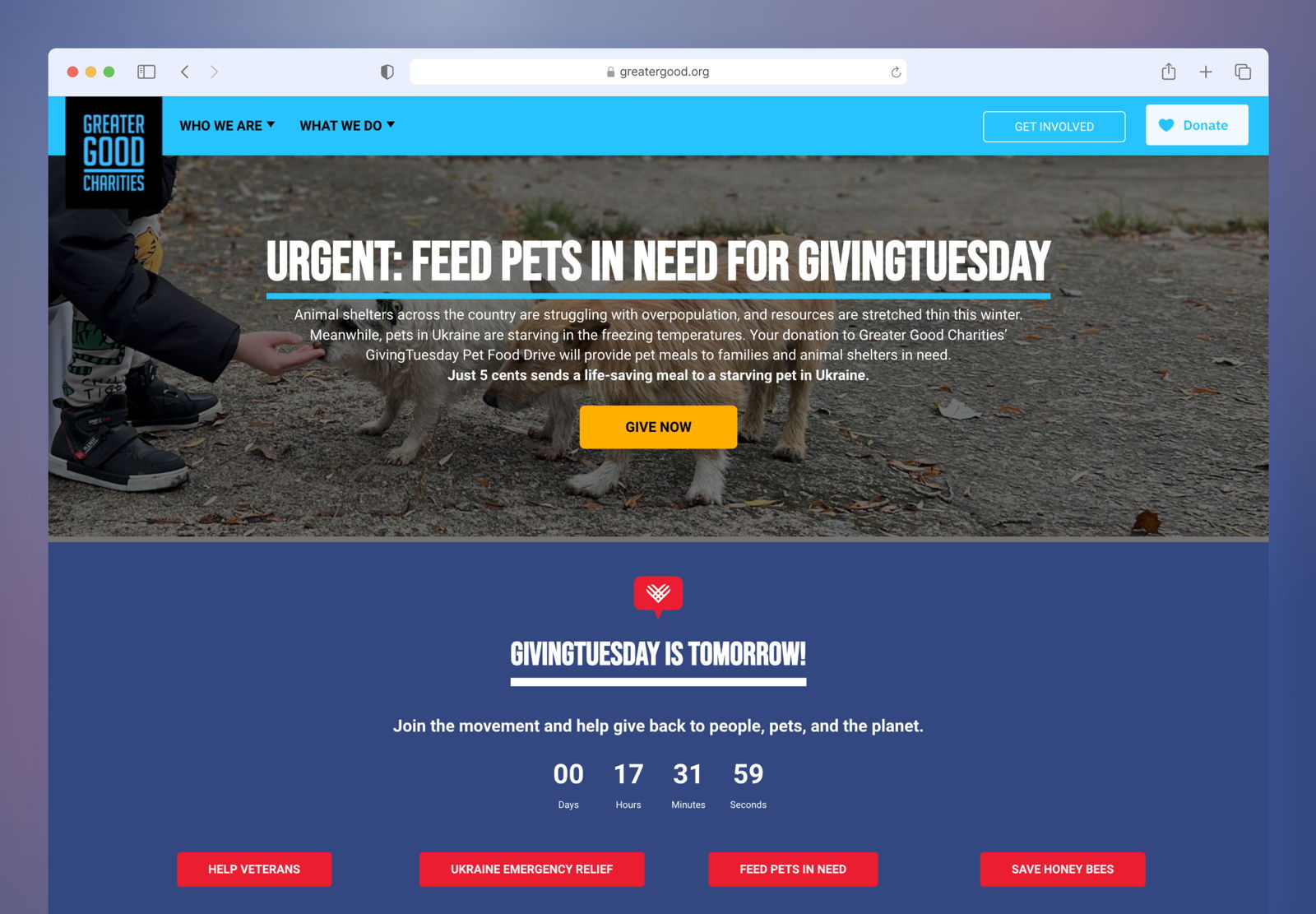 5. Plant With Purpose: Impact levels
Another way to personalize the donor experience on GivingTuesday? Showing donors how far their gift will go.
Plant With Purpose adds Fundraise Up's interactive impact slider to its GivingTuesday landing page. This helps donors understand how many trees they can grow with a single donation.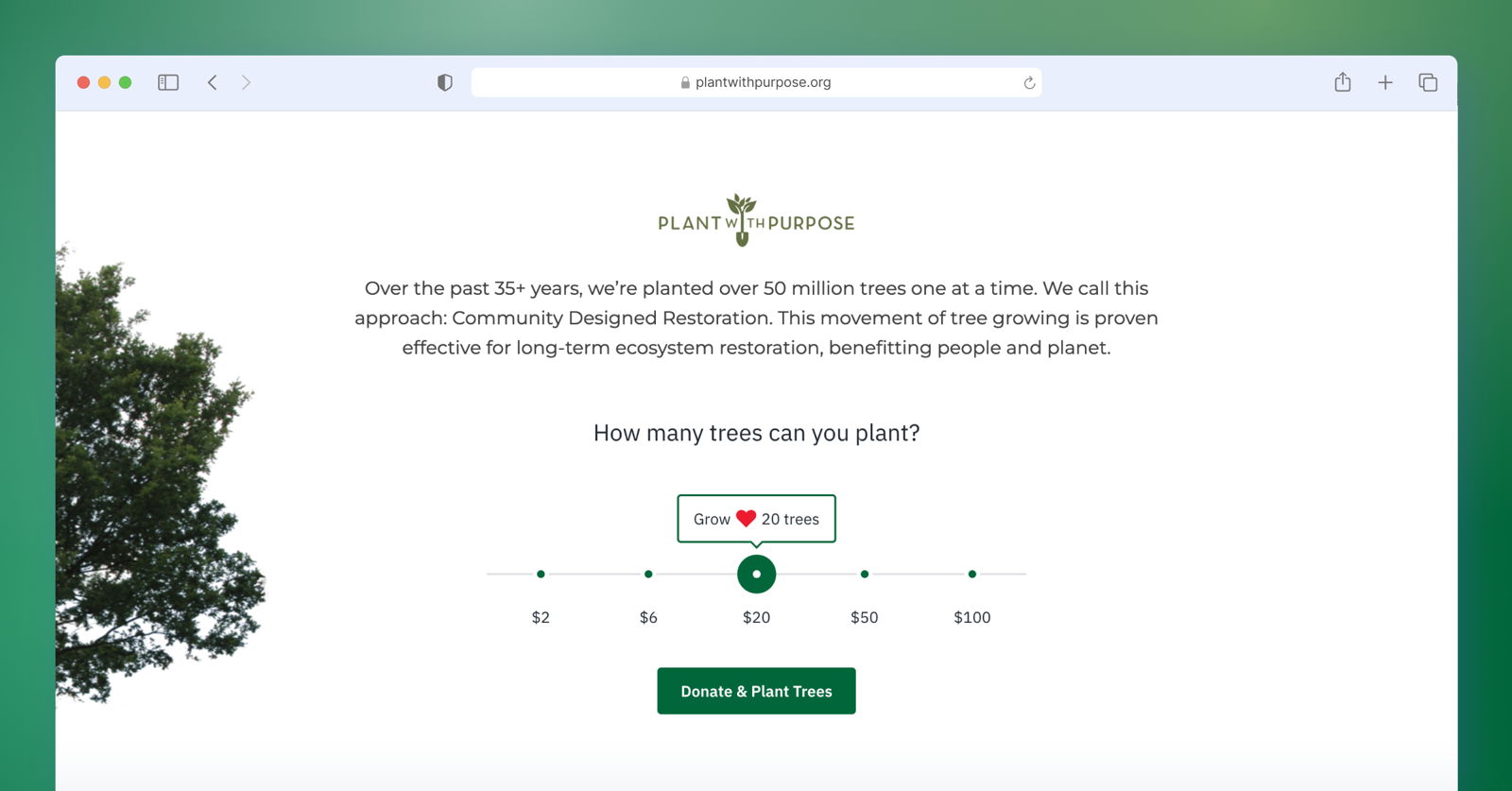 ---
About Fundraise Up
Fundraise Up is a technology company unlocking the world's generosity potential by optimizing the way people give. The company's donation platform helps nonprofits engage more supporters and grow revenue by providing easy ways to increase conversion, enable modern payment methods, and personalize the giving experience for every donor. Fundraise Up is the partner of choice for UNICEF USA, The Salvation Army UK, American Heart Association, and other impactful organizations across the globe. For more information, visit fundraiseup.com.
Stay connected
Get updates and insights delivered to your inbox