Getting ready for the year-end giving season
Oct 10, 2022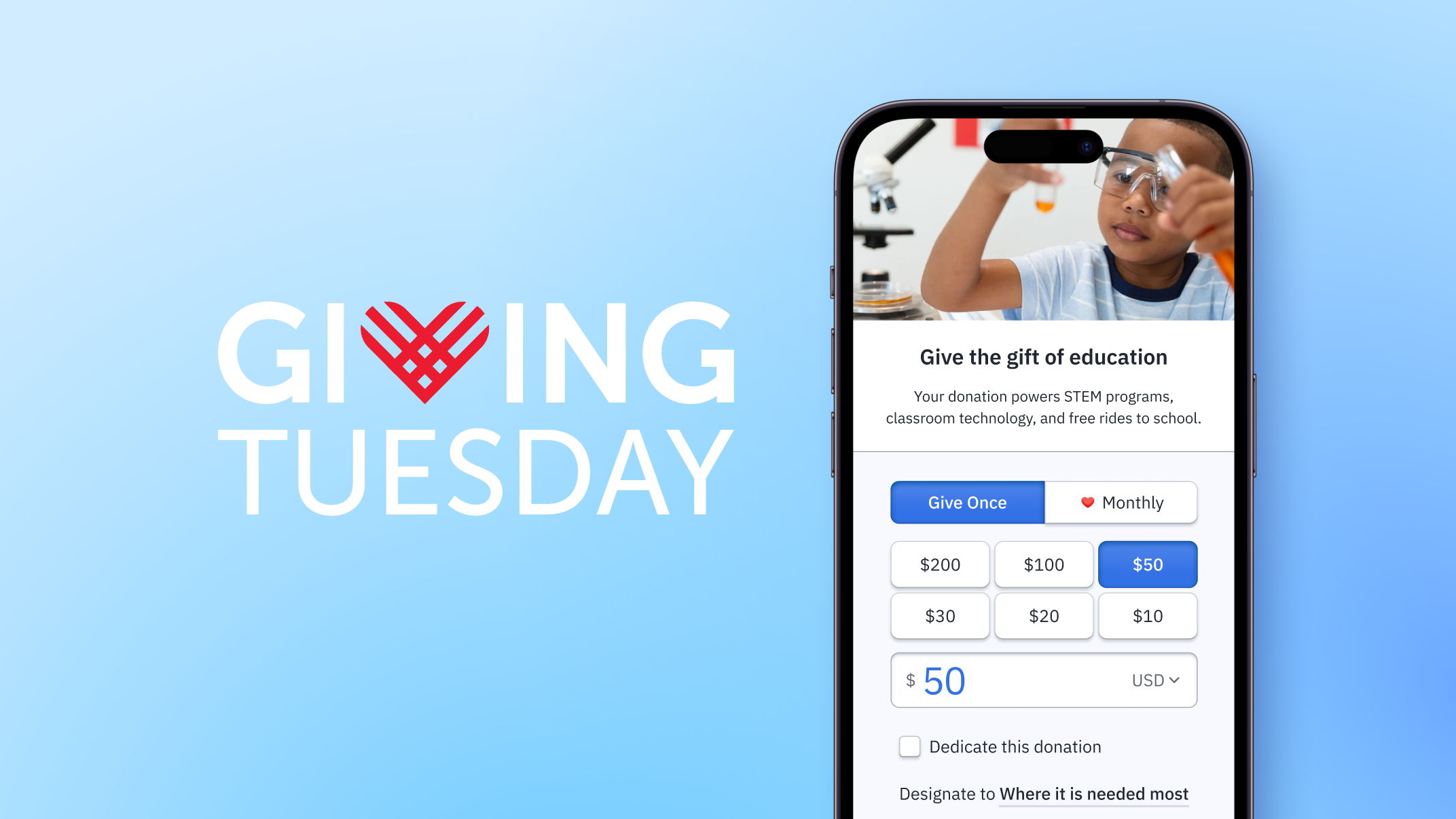 It's that time of the year when many nonprofit organizations are preparing to launch their year-end giving fundraising campaigns. The year-end season — between GivingTuesday and December 31 — accounts for more than one-third of annual giving. Given how important this time of the year is, leadership and operational teams are working together to strategize, build, and optimize their fundraising campaigns to engage more donors and grow revenue during the year-end season.
This preparation spans across marketing, fundraising, donor development, IT, leadership and other teams working in collaboration to make it all happen.
Fundraise Up is a critical piece of this puzzle helping convert intentions to donations. The platform enables nonprofits to maximize their impact by equipping teams with a donation experience and interactive website elements made to convert donors and increase donation volume.
As we kick off year-end, Fundraise Up is rolling out a number of resources that include best fundraising practices, user data across channels, as well as some of our new features with advanced capabilities
Below are a few checklist items that you should be thinking about to make the most of your year-end fundraising campaign:
Campaign-specific landing pages: Create landing pages specific to your GivingTuesday and year-end campaigns so donors understand what you're fundraising for and how they can offer their support.
Unified experience: The Fundraise Up checkout is designed to move someone with an intent to give to someone who gives. We recommend leveraging Fundraise Up on every channel you engage donors in — website, email, ads, social, direct mail, etc.
Payment methods: Fundraise Up has always strived to meet any donor wherever they are. To that extent, payment methods play a key role in donor conversion. Fundraise Up offers credit card, bank transfer, digital wallet, crypto, and stock payment options. If you don't have some of these turned on, now might be a good time to enable them to meet any donor preference.
Elements: Choose from 20+ of Fundraise Up's interactive elements to create engaging landing pages on your website. Our elements are plug and play and can be easily embedded without a developer on staff.
Stocks: Accept stock and unlock donations worth more than 70x cash gifts. Using Fundraise Up, you can now accept stock donations through an easy online process and feel safe and secure with our Medallion Signature Guarantee — a program that is used to authorize high-value stock transfers.
Cryptocurrency: Crypto donations are on the rise. With crypto owners holding more than $1 trillion in assets, many nonprofits have demonstrated interest in enabling this type of donation. It's an optimal time to turn the crypto payment option on in Fundraise Up and attract more major donors.
To see these features in action, Fundraise Up's demo website, ROPSI, provides clear live examples.
Many of the above pointers are simple and quick to implement and can have an immense impact on your fundraising efforts.
We will be delivering additional resources in the form of email series, live sessions, and outreach from our Customer Success team. Our Support team is always on standby during this busy period for any help you may need during this critical time.
To register for our upcoming live session on digital fundraising recruitment strategies that will drive revenue between now and year-end, click here.
Stay connected
Get updates and insights delivered to your inbox