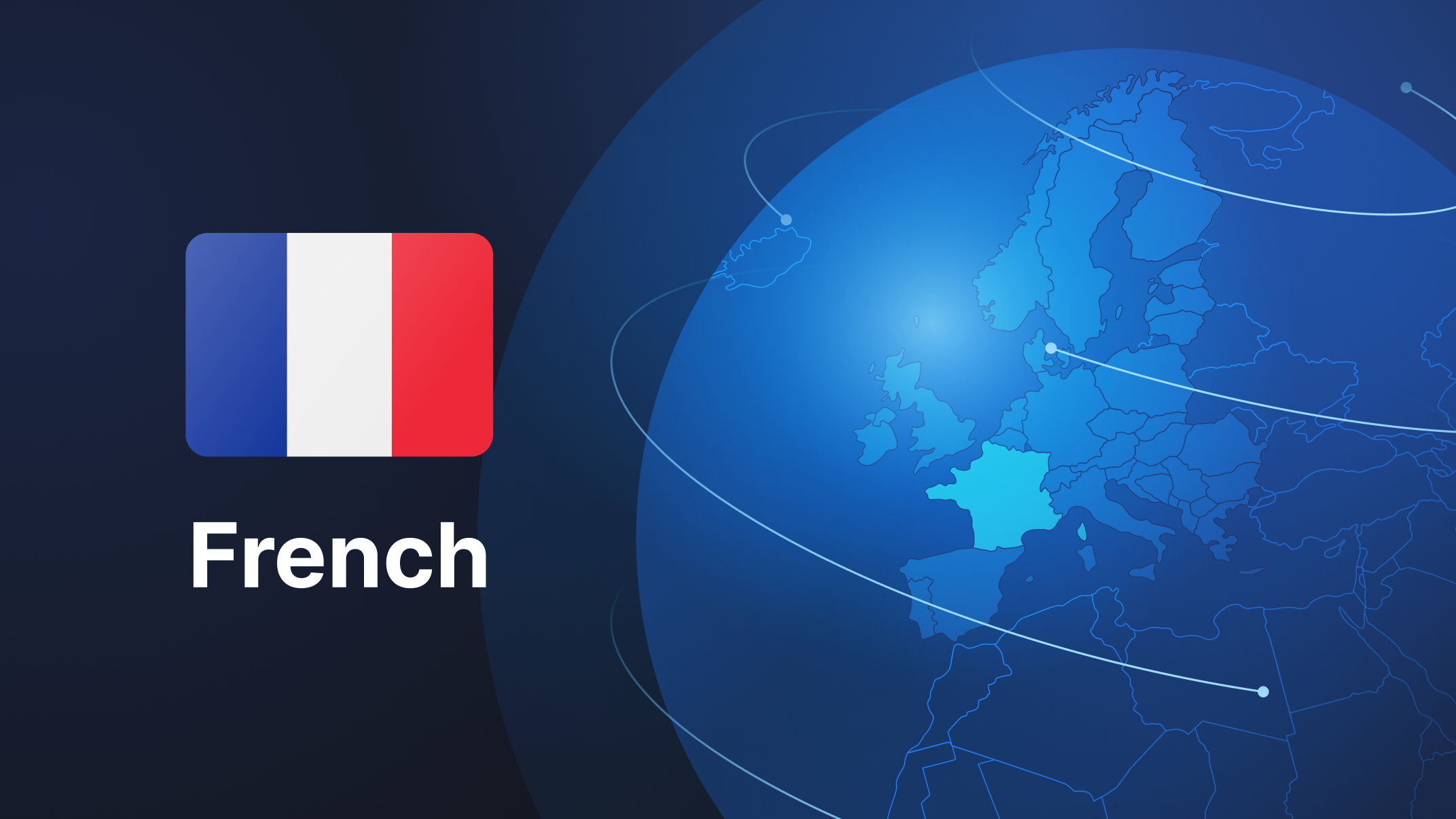 Product Marketing Manager
Earlier this year, Fundraise Up announced the rollout of localization, making it possible for nonprofits to customize the giving experience for every donor regardless of where they live or what language they speak. We included Canadian French (CA) in our original batch of languages to support our neighbors to the north. Now, to best serve global French-speaking audiences, we're excited to debut our support of French (FR), also known as French of France.
Other available languages include English (US, UK, CA), Spanish (LATAM), German, Norwegian, Dutch, and Finnish.
The ability to localize content in French (FR) is pivotal for nonprofits that reach donors in Europe — it's the third most spoken language in Europe among an estimated 80 million people. Paired with Fundraise Up's localization capabilities (like customizing email receipts and content in the donation checkout), we're empowering nonprofits to reach a more enhanced level of personalized giving and nurture better relationships with donors over the long term.
We're committed to expanding our localization options, so stay tuned for more languages to be released throughout the year.
Interested in implementing French (FR) into your donor experience? Read our help center documentation on localization or schedule a demo with one of our team members.
About Fundraise Up
Fundraise Up is a rapidly growing financial technology company headquartered in Brooklyn, NY, that provides online fundraising software to enterprise nonprofits. Fundraise Up's AI-powered platform is leveraged by trusted organizations like UNICEF USA to double annual digital donation revenue and triple recurring donor acquisition.
Stay connected
Get updates and insights delivered to your inbox