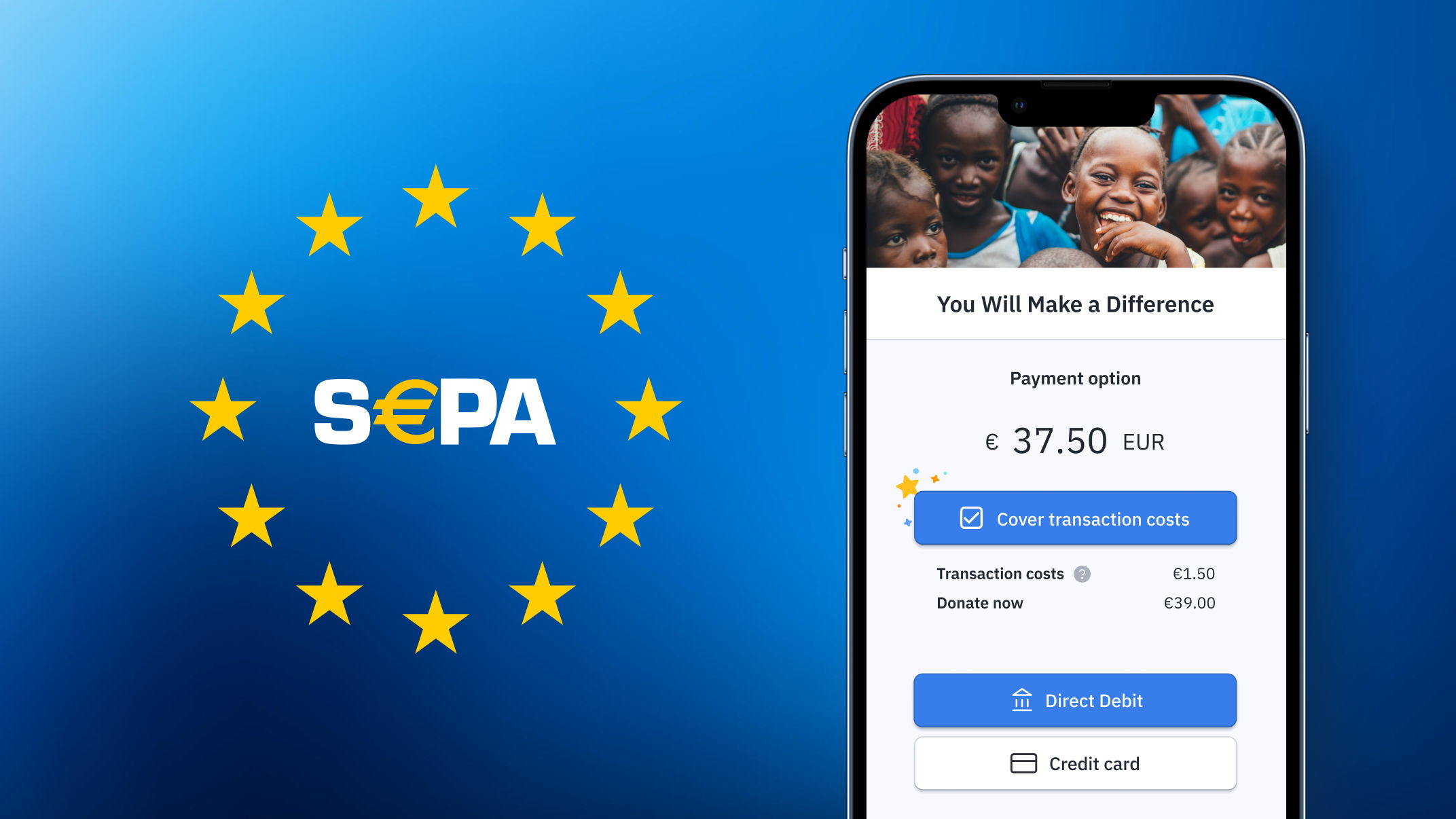 Product Marketing Manager
At Fundraise Up, we understand the critical role donation payment options play in cultivating someone from a website visitor into an active donor. We pride ourselves in continually evolving our library of payment options to help you meet donors wherever they are and however they like to donate, instilling more trust and confidence in your organization.
Our donation platform accepts all major credit cards, digital wallets, and bank transfers — and it just got even more inclusive. For our nonprofits that fundraise in the European Union, Fundraise Up is thrilled to announce that we now accept Single Euro Payments Area Direct Debit, better known as SEPA — a cashless way for donors to connect directly to their EU bank accounts online and approve immediate bank-to-bank direct debit transfers.
Just like other payment methods on our platform, setting up SEPA as a payment option can be done in a few quick and easy steps:
Enable SEPA in your Stripe account
Enable SEPA in your Fundraise Up account
Customize confirmation and verification emails
Disable SEPA emails on Stripe so your donors don't receive duplicate SEPA-related emails: one from Stripe and one from Fundraise Up
Start accepting donations via SEPA
When SEPA is enabled, the donor will see the "Direct Debit" payment option button during their donation checkout — as long as the donation is more than €2.00. Once they click the "Direct Debit" button, they will be prompted to provide their International Bank Account Number (IBAN) and confirm their understanding of how the direct debit payment will be processed.
Paired with our recently released localization feature that offers a number of EU languages, this addition to our growing list of payment options further customizes the donation experience for every single donor to build stronger relationships.
If you're interested in accepting donations through SEPA, read our help center documentation or schedule a demo with one of our team members today.
---
About Fundraise Up
Fundraise Up is a rapidly growing financial technology company headquartered in Brooklyn, NY, that provides online fundraising software to enterprise nonprofits. Fundraise Up's AI-powered platform is leveraged by trusted organizations like UNICEF USA to double annual digital donation revenue and triple recurring donor acquisition.
Stay connected
Get updates and insights delivered to your inbox