Is your donor experience leaving out Spanish-speaking donors in the US?
Mar 25, 2022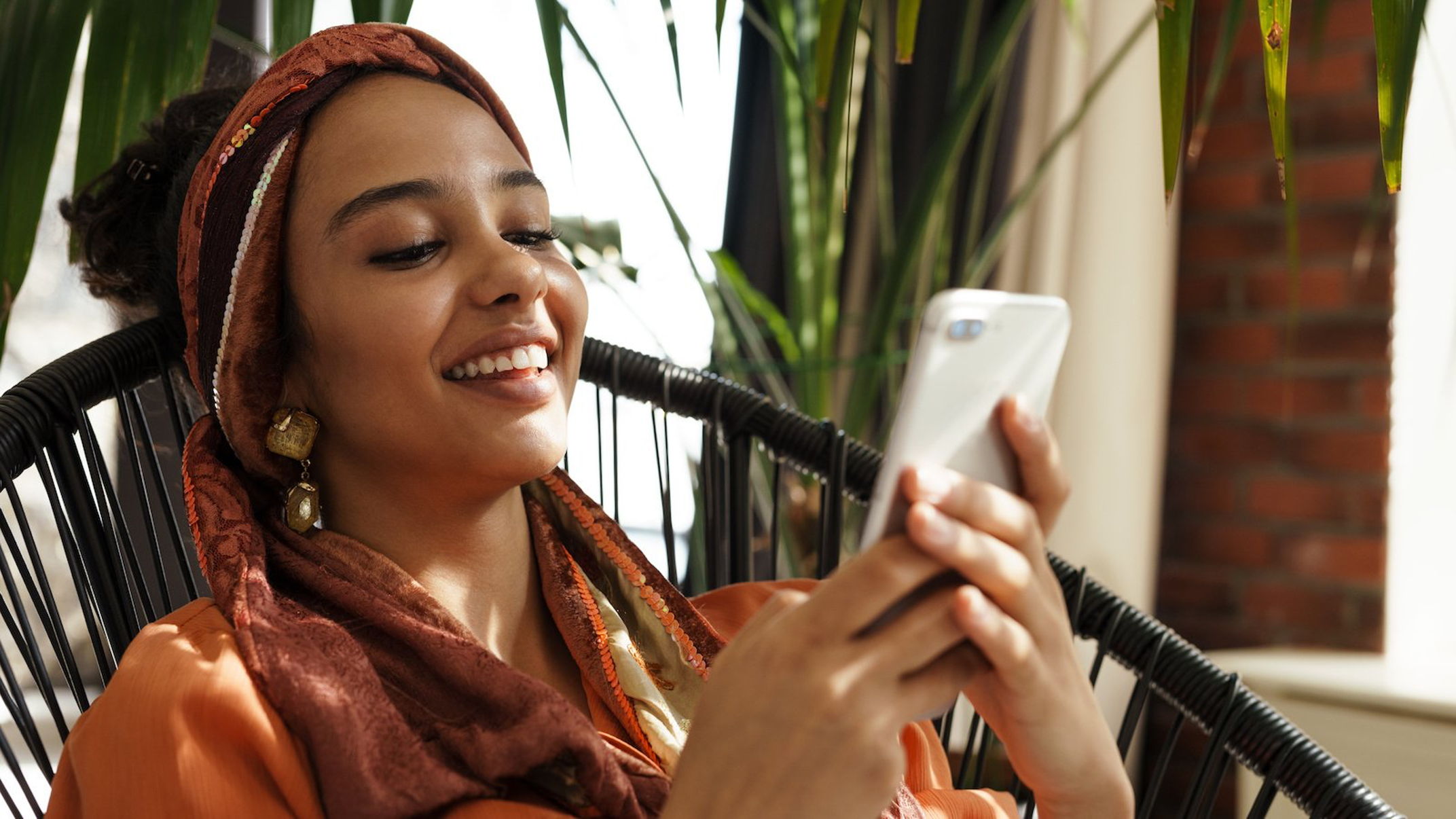 With more than 1.5 million nonprofit organizations in the U.S., people looking to donate have no shortage of charitable causes to choose from. While the value and impact of your mission are usually top of mind when someone comes to your website to donate, a poor user experience can often lead to them donating less or worse — abandoning the donation altogether.
Even if you've invested in the technology to streamline the donation process and eliminate friction points like slow load times, donation form redirects, and generic giving levels, there is another critical point of friction that you might not have considered: the visitor's language.
In this blog, we'll explain:
The generosity of Spanish-speaking donors
How localization can help your nonprofit reach more Spanish-speaking donors
An example of a nonprofit using localization to customize the donor experience for Spanish-speaking donors
The generosity of Spanish-speaking donors
With more than 41 million people in the U.S. and more than 450 million people in the world who speak Spanish, Spanish is the second most spoken language nationally and globally.
As a nonprofit, it's time to reevaluate your donor experience to ensure that you're not leaving out your Spanish-speaking supporters. Latinos are known for their loyal generosity and are a valuable segment of donors for nonprofits to connect with. For example,  St. Jude Children's Research Hospital raised $4.6 million during the 2019 Promesa y Esperanza radio event.
The better you understand any donor segment, the better for your organization and the donor. Taking the time to learn about your Spanish-speaking segment of donors — their interests, their preferences, their modes of giving — is the key to unlocking their generosity. NextAfter has some interesting insights on the Hispanic market that can be useful.
If you struggle with tapping into the giving potential of Spanish-speaking donors, it might be the case that you're not engaging this segment well enough. Research shows that Latinos are not asked to donate as frequently as other groups.
How localization helps nonprofits reach Spanish-speaking donors
While 72% of Latinos in the U.S. speak English proficiently, creating an experience built around their language preference can help you move the needle in building a stronger connection with them, thus converting them from a mere website visitor into a loyal supporter.
Many of your Spanish-speaking donors may prefer to navigate through your website in Spanish. Accommodating that preference could make all the difference in moving them to make a donation because it builds trust between your organization and the donor.
Localization with Fundraise Up is simple. Once you localize your messaging in the backend, Fundraise Up automatically localizes the checkout experience based on your donor's browser language preference or based on your own website URL.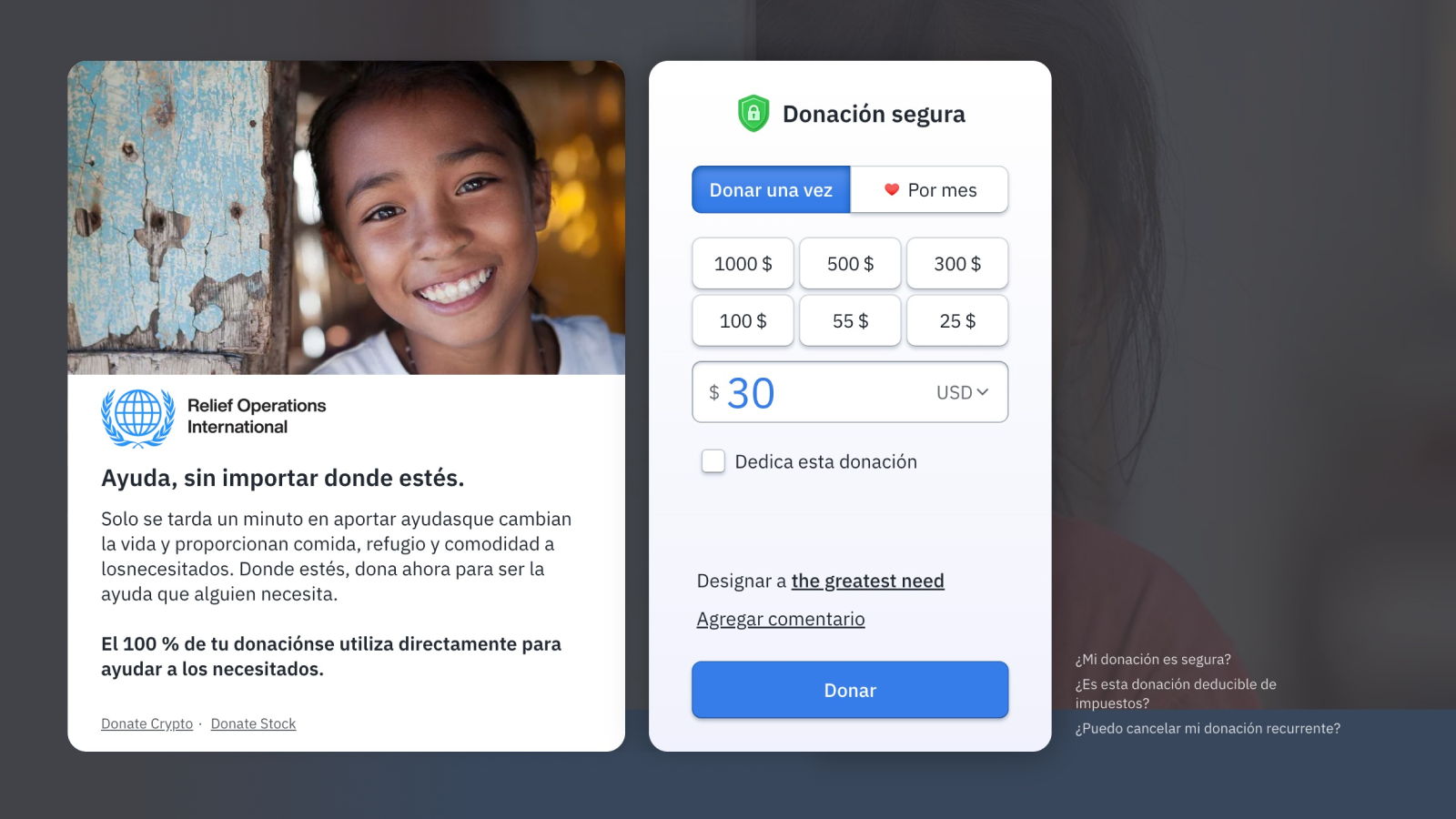 Google translates. Fundraise Up localizes. Localization is more than simply translating words — it's accounting for cultural and linguistic considerations by native speakers (e.g., dialect variations, significance of certain colors, etc.).  With Fundraise Up, you have the ability to customize more minute but important details that make a big difference for your donor making them feel understood and seen.
To paint a better picture, imagine an interested donor is visiting your English language website. This visitor received a direct mail appeal, and your mission truly inspired them. While they understand English, they are more fluent in and prefer to communicate in Spanish. But because your website isn't in their preferred language, they have to find the button to auto-translate the website into Spanish. Now, their giving experience can also be in Spanish.
Another thing to consider is even if you've localized your website content, it's equally important to take the appropriate steps to localize your donation checkout as well. Not having the donation checkout in the same language as your website content will lead to a higher chance of donation abandonment.
Localization in action
A great example of how to do it right is The Global FoodBanking Network's website. Using Fundraise Up, the organization is able to add various localized Elements — like a donation form, call-to-action-buttons, and donation reminders — to tailor its content to both its English-speaking and Spanish-speaking visitors.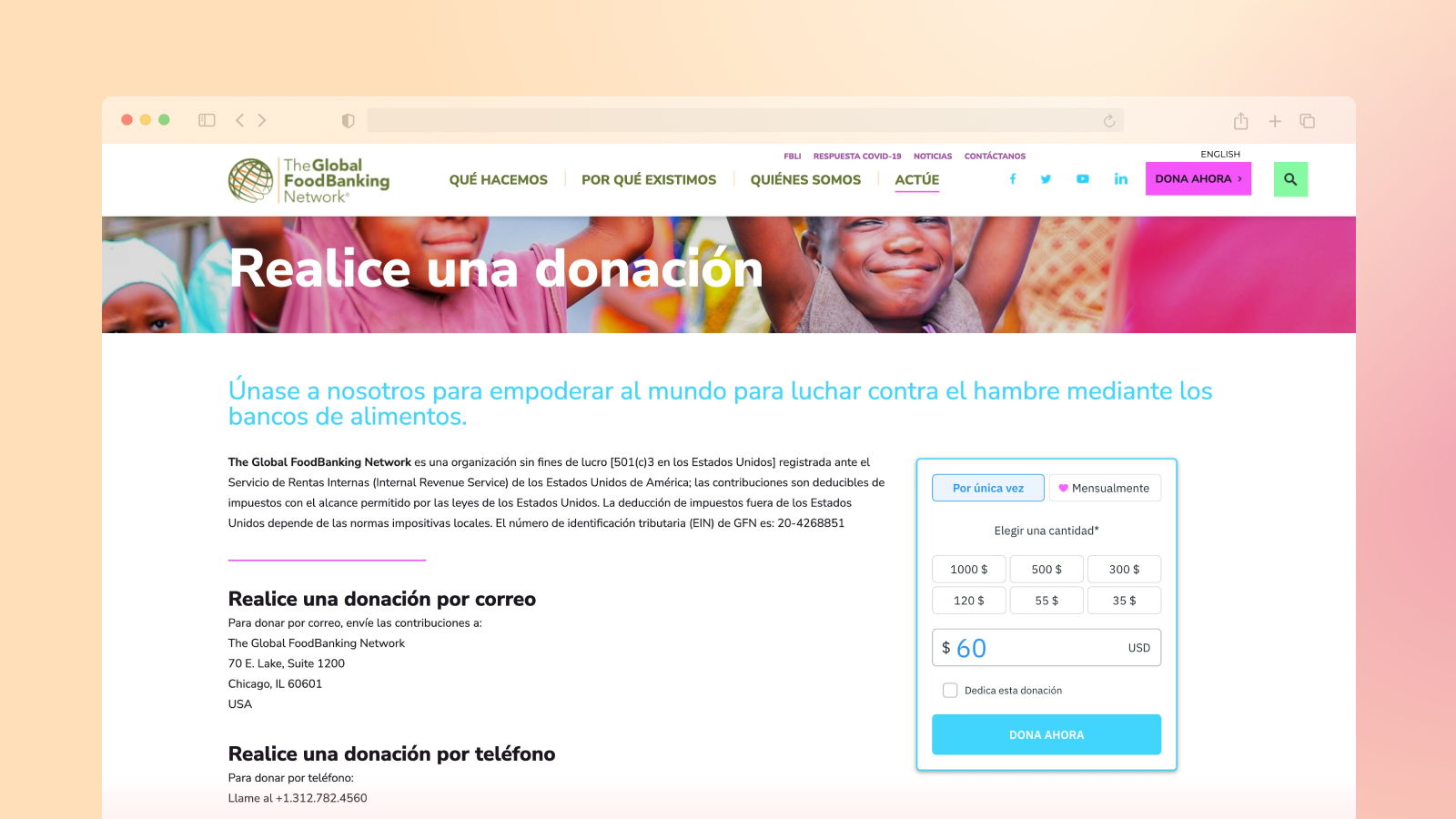 In order to continually grow your supporter base, remember that a one-size-fits-all approach is never sustainable for the long term. With the growing number of nonprofits and the increasing competition for donor dollars, localization can help you diversify and scale, making it possible to reach every donor whenever they are.
Ready to jump-start localization to reach more Spanish-speaking donors? Schedule a demo with one of our team members.
Stay connected
Get updates and insights delivered to your inbox