Fundraise Up expands languages for localization to include German, Dutch, Norwegian, Finnish
Apr 18, 2022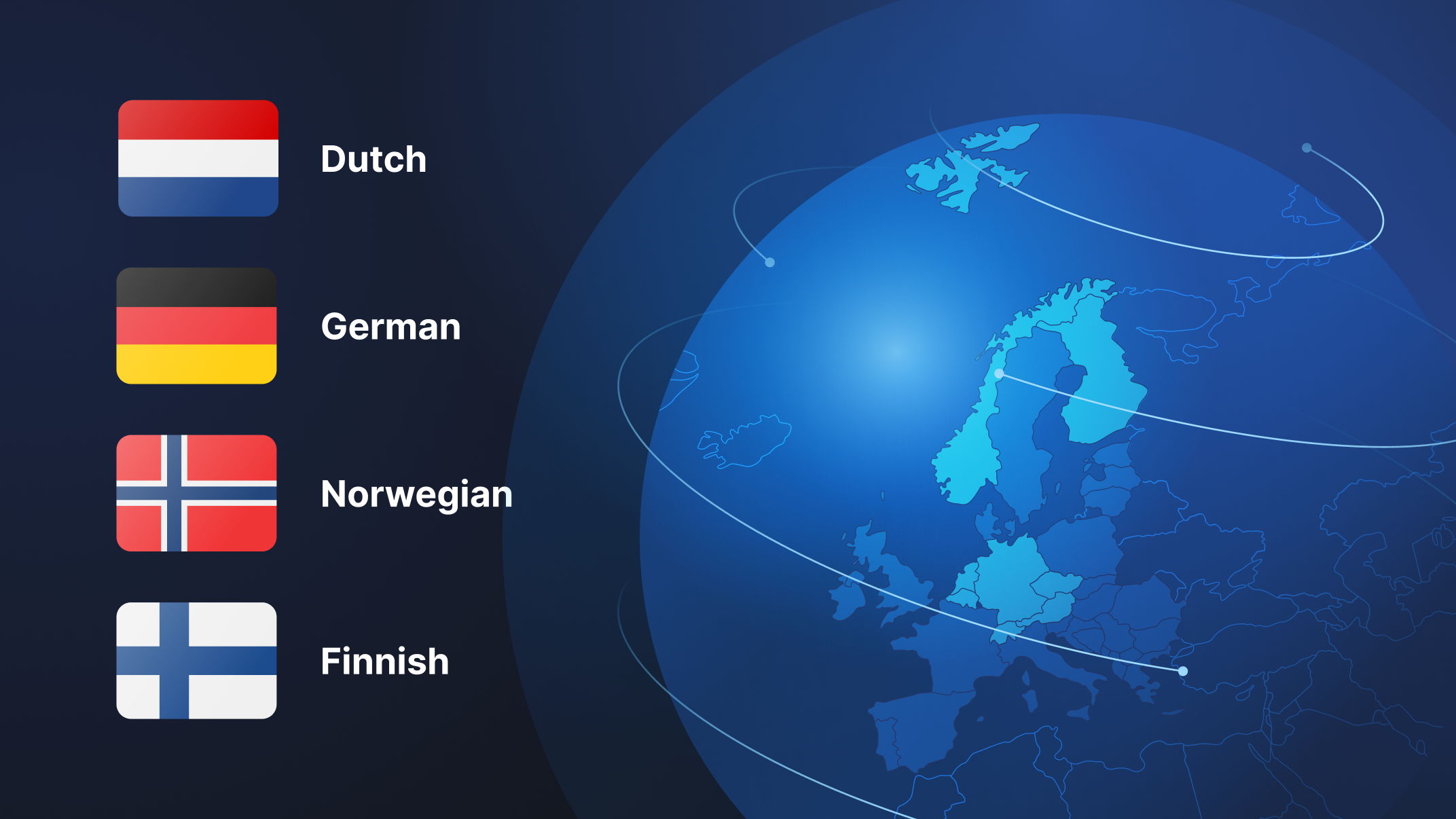 Product Marketing Manager
International fundraising is an opportunity for nonprofits to broaden their donor base outside of their home country to generate even more funds for their critical missions. However, due to limitations in technology and the inability to communicate with donors in their preferred languages, nonprofits have often been faced with a slew of challenges that have hindered them from reaching these donors effectively.
Fundraise Up is revolutionizing the way you reach supporters all over the world.
We're excited to announce the addition of German, Dutch, Norwegian, and Finnish to our growing suite of languages available for localization. Languages also available for localization include English (US, UK, CA), French (CA), and Spanish (LATAM), and we plan to launch even more throughout the year.
Previously announced in March, Fundraise Up is empowering nonprofits to localize website content by dynamically displaying the donor's preferred language on buttons and labels in the donation Checkout and the Donor Portal. Plus, organizations can even translate customized text for the donation Checkout, emails, Elements, and Donor Portal.
While localization is a vital piece to fundraising internationally, global success lies in understanding and embracing internationalization, which includes:
Localizing website content
Offering country-specific payment methods
Using web design features that are unique to specific countries (e.g., structuring copy right to left for Arabic or Hebrew)
Fundraise Up understands the critical role internationalization plays in fundraising around the world. With our internationalization tools, you can be sure to reach every single donor — wherever they are. To learn more, read our help center documentation on localization or schedule a demo with one of our team members.
Stay connected
Get updates and insights delivered to your inbox