Ask page
Give donors that final push to contribute to your Campaign using your Checkout modal.
The Ask page serves as a crucial component of your Checkout modal, playing a significant role in encouraging donors to donate. We recommend enabling the Ask page where appropriate to provide donors with a final reminder of why they should contribute.
The Ask page is shown to the left of the donation form.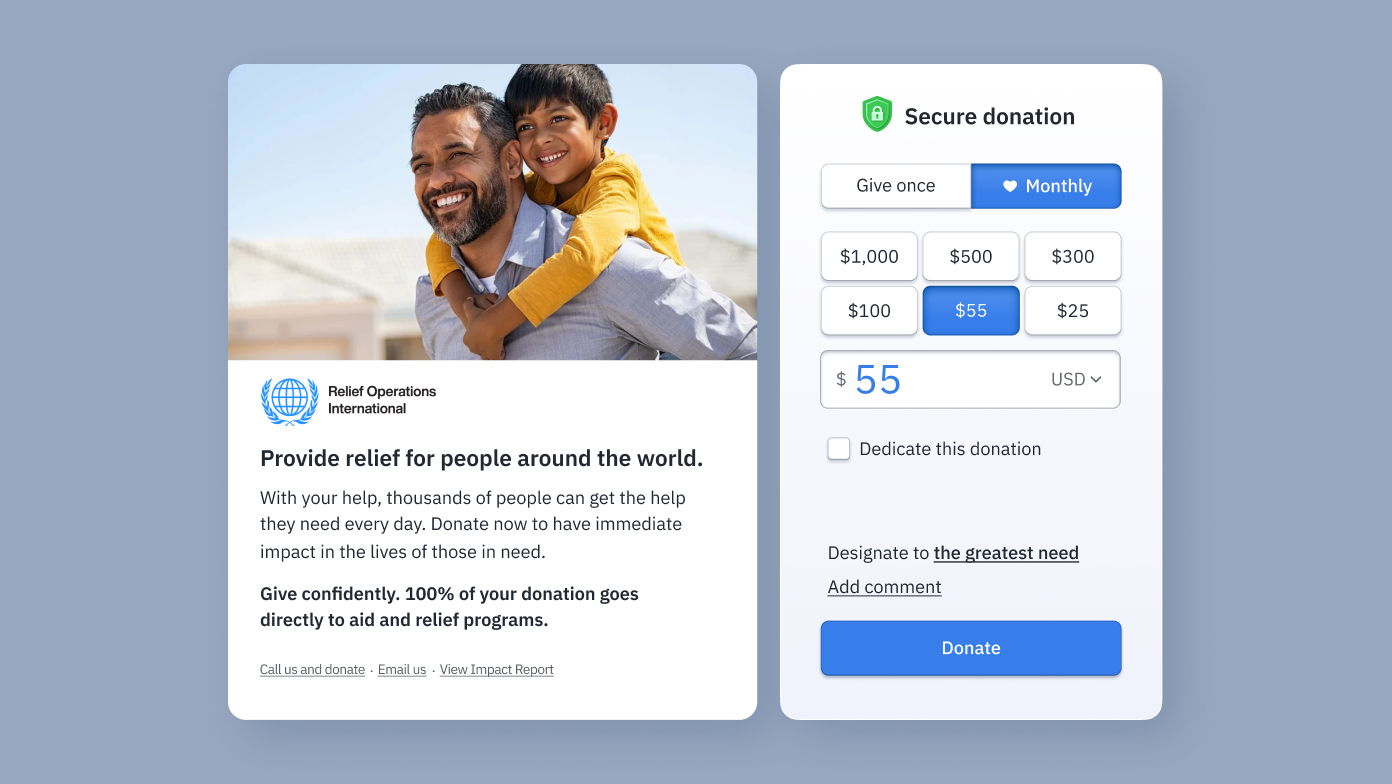 Images
Logo: this will be found below the main image, and above the text (see the "Relief Operations International" screen above).
Main image: this is the image that takes up the top half of the Ask screen.
Text
Title: express the campaign's main message. We recommend keeping this below 35 characters.
Message: compose a few lines of body text explaining why donors should contribute to this campaign. You can format the text with bold and italic styles, as well as insert links from the text.
Links
You have the option to add up to three links. These can be direct links to webpages, mailto links for emailing your organization, or click-to-call links for contacting your organization by phone. They will appear as underlined, clickable text at the bottom of the Ask screen.
Formatting links
Webpages: enter the page address in full, including the http or https at the beginning.
Emails: enter mailto: then the email address you want donors to contact you at.
Phone: enter the phone number you want donors to call you on in full, without any dashes. Include a + at the start and the international country code. For example: a US/Canadian number should be entered +12122121212, a UK phone number should be entered +447121212121, and so on.