Customizing settings for PDF receipts
To modify the footer text of the PDF receipt, please go to your Fundraise Up Settings, go to Receipt, and update your Footer text section.
Fundraise Up pre-populates information like your non-profit name in the footer during account creation. In some cases, we pre-fill stock text in certain fields like receipt footer text.
To update the footer text of your PDF receipts, please visit your Fundraise Up Dashboard Settings> Receipt, update the Footer text field, and then click Save changes when you are done.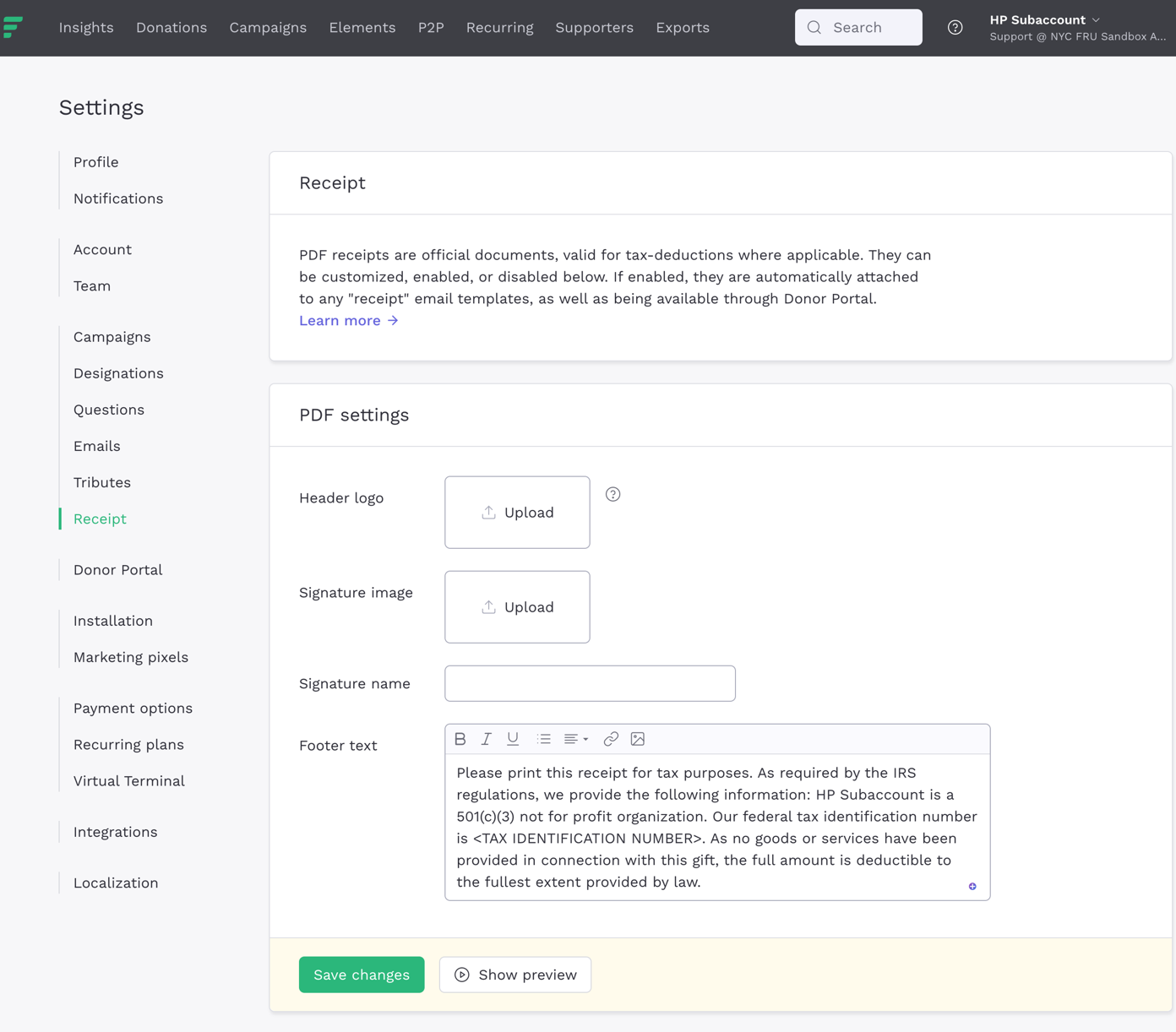 For more information please review our help article on Customizing your PDF Receipts.